by Brianna Crandall — March 21, 2022 — According to recent statistics from the Pew Research Center, 60% of workers can't do their job from home.  In light of this, leading health organizations are calling on employers and employees to commit to continued risk mitigation efforts to control the spread of Covid-19 variants and to protect the future health and safety of workers.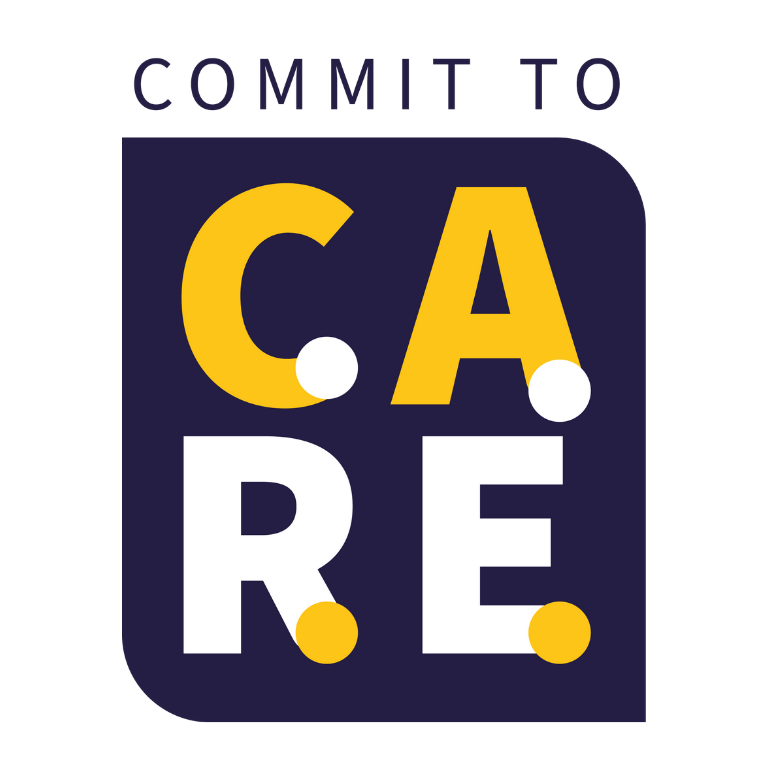 The call to action comes on the heels of announcements including President Biden's new National Covid-19 Preparedness Plan, which is designed to help Americans move forward safely while also preparing for new variants, and the U.S. Department of Labor's Occupational Safety and Health Administration (OSHA) announcement enforcing inspections in hospitals and nursing care facilities aimed at protecting the health and safety of healthcare workers at heightened risk for exposure to Covid-19.
AIHA, the association for scientists and professionals committed to preserving and ensuring occupational and environmental health and safety in the workplace and community, in partnership with IBEC, The Integrated Bioscience and Built Environment Consortium, have launched  Commit to C.A.R.E., a public education initiative that provides free tools and resources addressing environmental mitigation strategies, such as engineering and administrative controls, and respiratory protection for employers and their employees.
The web portal encourages companies to commit to reducing the risk of Covid-19 transmission in the workplace and surrounding communities by adopting practical measures, such as enhanced introduction of outdoor air and filtration measures.  These best practices help protect building occupants against the aerosol transmission of the virus. The initiative is funded by a cooperative agreement with the U.S. Centers for Disease Control and Prevention (CDC).
Businesses, as well as public health and occupational health and safety organizations, continue to join the Commit to C.A.R.E. initiative. These include the:
National Safety Council
Society for Critical Care Medicine
Association of Occupational Health Professionals in Healthcare
ABSA International and
Indoor Air Quality Association Australia, among others.
AIHA CEO Lawrence Sloan stated:
As employers and employees return to office buildings and work facilities safely, it's critical they take necessary steps to keep their work environments and communities safe and prepare for future airborne viruses. While vaccination, physical distancing and masks are important, there are other steps organizations should take to prepare for future variants and protect what matters most — people. Commit to C.A.R.E. resources include the most comprehensive tools that employers and employees can use to better understand their risk and take action to protect themselves and others.
Commit to C.A.R.E. (Community, Awareness, Responsibility, Equity) strives to debunk myths about the spread of the Covid-19 virus. The site simplifies the complexities of the science of airborne disease transmission and portions it out in no-cost, engaging multimedia tools available in nine different languages. The goal of Commit to C.A.R.E. initiative is to educate and encourage businesses to pledge their commitment to C.A.R.E. for the health and well-being of their employees, clients, and customers. Enhancing understanding of the risk factors and risk mitigation strategies for Covid-19 transmission across employers, employees, and the public (e.g., customers) creates communication opportunities that will improve the acceptance and application of these strategies.
The comprehensive resources, written in non-technical terms, include micro-training videos (i.e., addressing the importance of control strategies such as ventilation and respiratory protection), checklists, a web-based interactive assessment tool, other informational pieces on such topics as in-house vaccination and testing policy, and more. The free resources also include downloadable posters and fliers for use in the workplace.
AIHA lists the following ways employers and employees can get involved:
Share information about Commit to C.A.R.E. with your employers and clients. Visit the AIHA Pandemics Resource Center to download a tool kit of materials to get started.
Request that your employer send an email to employees asking them to take the Commit to C.A.R.E. pledge.
Ask your employer to include information about Commit to C.A.R.E in the company newsletter and on social media.
Tell colleagues in your company about Commit to C.A.R.E.
Ask a business owner you know to take the pledge and Commit to C.A.R.E.
Send Commit to C.A.R.E. videos, checklists, etc. that you download to friends and family via email or your social media network!
Kenneth Martinez, Chief Science Officer at IBEC, stated:
The resources included in Commit to C.A.R.E. help create a collective understanding of the issues across the workforce, building a solid framework for more detailed training within an organization. The resources go one step further by targeting the content specifically to key industries: general business, healthcare, and long-term care facilities.
For more information about becoming a C.A.R.E. Partner, or accessing free multimedia resources such as checklists, posters, flyers, videos and to take the C.A.R.E. pledge, visit the Commit to C.A.R.E. website.
In 2020, AIHA developed the "Back to Work Safely" initiative to help small businesses get back to work safely with business sector-specific guidelines and resources. AIHA's Back to Work Safely Guidelines, 2nd Edition, are now available for small to mid-size businesses in 27 sectors. The free guidance documents, available in English and Spanish, provide clear and actionable steps towards the safe operations of a variety of workplaces through prevention, early detection, and control of Covid-19.
The 2nd editions offer practical guidance for employers to implement multiple layers of risk mitigation strategies in order of most effective to least effective — through the elimination of a hazard, substitution of a hazard, use of engineering controls (e.g., increased ventilation and air filtration), administrative controls (e.g., staggered shifts), and personal protective equipment (e.g., respirators and gloves).