by Jeffrey Saunders — This article originally appeared in the January/February 2022 issue of FMJ
In 2021, IFMA announced the creation of its Research Advisory Committee, an international panel of world-leading, multidisciplinary subject matter experts keen on helping reshape the built environment to improve people's well-being and buildings' sustainability. As part of this initiative, IFMA is conducting a series of interviews with the members of the Research Advisory Committee. These interviews will introduce readers to this fantastic and inspiring group of thought leaders, their passions and how they see the facility management industry evolving during this period of tremendous societal transformation.
Pa Sinyan is the managing partner for Gallup Europe, Middle East, and Africa (EMEA).  He leads Gallup's teams in the EMEA region as they help organizations enact culture transformation projects and fix broken workplaces.  Gallup's famous State of the Workplace study has analyzed and tracked employee engagement in the workplace for more than 20 years in more than 150 countries. He will speak at IFMA's World Workplace Europe '22, FM for a Sustainable Future, June 1-2. He joined IFMA's Research Advisory Committee because he is passionate about collaboration and inclusion at the workplace, he said.
"I want to create environments where people can bring their whole selves, bring the good, bad and ugly and be who they are and be appreciated," said Sinyan.
The pandemic's impact on collaboration and inclusion
Collaboration is obliviously a broad topic.  There is collaboration among individuals within teams; there is collaboration across teams, where organizations' most significant source of innovation occurs. Collaboration also extends across organizations and between public and private organizations.
The impacts of the pandemic have been multi-dimensional. There was collaboration in the early stages of the pandemic because there was a more profound need for each other. This need enabled greater collaboration, and there were deeper dependencies across organizations from supply chains to partnership models to get work done.  "2020 was the year of 'everyone is in it together.' There was a moment of a deep need for each other, and we had to figure things out together. That created more collaboration in the short term, and we absolutely saw that. Moving into 2022, we will need to leverage partnerships and foster collaboration on so many fronts to find our way out of the crisis," said Sinyan.
Inclusion presents multiple opportunities and challenges. For opportunities, the increase in remote and hybrid work has allowed people who might not have been active members to step into the workforce. However, there are negative impacts on inclusion. Those who do not come to the office experience disadvantages. The data clearly shows the prevalence of proximity bias, and those employees who are visible to their leaders and managers are more likely to get a promotion or get on the exciting new project.
The pandemic has created opportunities for many to enter the workforce who might not otherwise have been able to join. There are new challenges for those coming in. How do FMs ensure they are treated fairly and given the same opportunities?
The shift towards remote and hybrid work reveals the failure of leadership and performance management
There have been extreme public reactions about the shift towards remote and hybrid work. There is an emphasis in the media on the reactions and not from where these are coming.
"I have encountered many leaders, and we hear from many leaders who feel pressured to accept hybrid working. When you talk to these leaders, there is some discomfort with remote work. It is not the issue of remote work; it is because remote work reveals one of the fundamental challenges that have existed in the workplace for a really long time. Namely, we have done a poor job of managing performance," said Sinyan.
Performance management ensures that a set of activities, processes, outputs, and outcomes meets an organization's goals effectively and efficiently. Ideally, organizations manage people's performance by setting clear expectations, holding people accountable, and giving them continuous feedback on getting better. According to Sinyan, "in the absence of being physically present, leaders and managers need to consciously and deliberately do this. It can't be something they do accidentally anymore, which is what many leaders have benefited from in the past."
Part of what drives the opponents of hybrid work is not just because they are "old school," he said.
"It is because they are meeting their limitations of not being great performance managers. They'd rather go back to having people being the room with them because it makes it easier to manage performance when you see people."
The impact of leadership and people management is the critical, neglected component in remote and hybrid working, which has led to unchanging employee engagement scores. Gallup defines employee engagement as the involvement and enthusiasm of employees in their work and workplace. Employee engagement helps leaders measure and manage employees' perspectives on the crucial elements of workplace culture. Gallup analyses demonstrate organizations that rank in the highest quartile versus the lowest quartile had lower levels of:
·         Absenteeism
·         Employee turnover
·         Theft
·         Accidents
·         Production defects
These organizations also had increased productivity and profitability.
Overall, employee engagement is unchanged; within organizations, it is polarizing
According to Gallup's 2021 study, the pandemic has not impacted employees' workplace engagement, which is quite remarkable at first glance. The overall engagement has barely changed in Europe, the United States, or elsewhere worldwide. Gallup's staff had two major competing hypotheses for their 2021 study: Either engagement scores would get much better due to increased flexibility and less time spent commuting, or they would get much worse. Due to the crisis, things are difficult and scary, and people could struggle to work from home.
But, "none of that happened. When looking at the data, we actually see the quality of leadership and day-to-day management that people experienced did not fundamentally change. As you think about it, you realize, well, why would it change? Just because the circumstances have changed, it does not mean leaders themselves have changed. Why would it?"  asked Sinyan
At first glance, this insight appears at odds with the bias towards presenteeism and the sheer number of organizations that did not ask how their employees were doing under the first wave of the pandemic in March and April 2020. Gallup witnessed that the aggregate data over employee engagement from 150 countries has not changed due to increased working from home during the COVID-19 pandemic.
At the same time, there is a polarization in employee engagement occurring within organizations and among teams.  There are significant differences between those teams led by good, conscientious leaders who understand the importance of coaching their employees to be better and who clearly articulate their expectations and feedback and those who do not. These conscientious managers were able to drive engagement among their teams working remotely. Those managers who did not understand why they needed to clearly articulate their expectations or did not enjoy their managerial role saw marked declines in their teams' engagement. The quality of the workplace experience, regardless of setting, depends upon the quality of people managers.
People's overall life stress, or lack thereof, surprised researchers
People's experiences with stress, or lack thereof in many cases, were some of the most surprising conclusions from Gallup's 2021 State of the Workplace study. Gallup saw two different pictures : Overall, life stress was unaffected, and more people reported that they were thriving, while work-related stress shot up.
When it comes to how people experienced stress in their life overall, people, on average, did not become more stressed during the pandemic. People in Europe, especially Western Europe, said they experienced less stress than before the pandemic.  When people assess their work-related stress, it shot up dramatically, and that was surprising to researchers at Gallup.
"I would have expected that people's overall life stress and work-related stress to move in parallel, but they didn't," he said.
People differentiate the sources for their stress, and the pandemic has enabled some flexibility that has removed some sources of stress in many people's lives. That reduced stress is apparent in the data.  But new ways of working and new business challenges have introduced new sources of work-related stress in people's lives.  However, the most significant, single indicator for how much work-related stress impacts an individual is the quality of one's manager and how that individual leads.  So, organizations must figure out they can empower and support leaders in the transition towards a greater reliance on remote work.
The Great Resignation and the war for talent
There is a lot of discussion about the Great Resignation, a global phenomenon among more mature economies where choices exist.  While there have been record numbers to resign from their jobs in countries like the U.S and Great Britain, FMs must recognize there are many nuances to the challenge.
"The Great Resignation is based on two things," said Sinyan "First, it is based on the intent to move.  That number is at peak levels, but that number was always high 46 percent of the workforce, and now, it is at 48 percent. Secondly and more importantly, it is based on the same issues we have been tracking for two decades: does my employer care about me as a person and do I experience a sense of purpose and development?" Even in these times of contemplation, only 30 percent  of engaged employee are considering leaving their current job, while 74 percent of actively disengaged employees are looking for a way out.
While compensation and hygiene factors play a role (particularly in some industries), engagement is critical. It acts as the buffer between the annoying aspects of jobs and a desire to seek opportunities elsewhere.
"The more engaged we are, the more likely we are to be loyal and committed to our companies," he added.
FMs have an essential role to play
IFMA's Expert Assessment shows that most industry experts expect FMs will play a much more significant role in developing and managing experiences across a range of work settings. Such interventions could demonstrate that employees are appreciated by the organization and are needed. Also, FMs have an opportunity because what organizations have been doing for decades has not worked.
"Facility managers, in my experience, have a much more pragmatic approach to  getting the work done. I think that bringing that sort of pragmatic thinking into the space of organizational culture development and change could be very helpful," said Sinyan.
"When I look at some of the best cases of culture change that experience, they've been led by a more operational, tactical mindset . My advice to facility managers with a step into that space is one to maintain the very strengths that have made them good for organizations: be very pragmatic, outcome-oriented, and data-driven — play to those strengths."
Greater sophistication, however, is needed to clearly articulate and showcase the overlap between the built environment and people's emotional needs at work: for example, if there's a need for friendships at work, how is the built environment designed to support the creation of friendships at work? Supporting friendships at work is not only a design challenge but a service challenge as well.
"Facility managers are among the best situated to it do it in most organizations," said Sinyan. "How we service and run the places can be conducive for collaboration and people coming together or not. "
Key issues to watch in 2022
The future of hybrid work and how it impacts engagement. There has been a limited impact of COVID-19 and hybrid working on people's engagement so far.  How long will this continue? Are organizations going to see shifts in people's expectations and leadership? People are already leaving their workplaces.  Are there going to be new demands on leadership and management based on hybrid ways of working?
Diversity and inclusion.  The last two years were inflection moments for diversity and inclusion, which were strongly driven by George Floyd and the Black Lives Matter movement.  These conversations are difficult to lead and are not always as constructive as one wants them to be. These challenges are here to stay; it is vital to explore how COVID-19 impacts these issues.  For example, more women in many countries are opting to stay at home rather than work: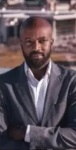 "A key question to ask is, 'Are we able to maintain the gains we have made over the last 20 years?' A fear is that we could lose these gains due to the new working environments that could disadvantage those who chose flexible working arrangements," said Sinyan.
Work with leadership – new pilot programs to improve leadership. Companies are testing pilot programs to improve leadership. Examples include systems and processes to ensure that people get enough face time with management, revamp performance management systems for greater transparency, and categorize better who is a top performer and who is not.  Companies are not very good at measuring and communicating about performance.  As fairness in the workplace becomes more critical, so will the focus on performance management and the approaches and metrics. Organizations must focus on leadership because the quality of their managers can explain 70  percent of the variance in engagement levels.
"Show me your boss, and I can pretty much tell what your engagement looks like," said Sinyan. "If you want to promote a cultural transformation, behavioral change, an innovation culture, and a culture that is more inclusive, the single most effective lever is to work directly with managers so that they can lead and facilitate that change in their teams."
Three questions about the future:
1)      How invasive and to what degree will the metaverse be a part of our daily lives, and how will it look? This development would come with a new set of challenges, dynamics, and interactions.
2)      Will we change how we manage performance?  We all know that this is an issue and that we need to change, but will organizations choose to tackle it?
3)      What percentage of the workforce 20 years from now will be working remotely?
This transformation requires that CEOs recognize that it is not about them, and organizations do not necessarily need a company policy on remote work.  Organizations need every team to know what they need and for every team to determine how best they achieve outcomes. Some teams function well, only seeing each other once a month. The nature of work and interdependencies and the types of people on these teams means they will perform fine, rarely seeing each other.
Other teams, who meet in person twice a week in the office, find that it is still not enough. Organizations must focus on equipping and empowering team leaders and managers to develop solutions with their teams.  They can use team charters, and organizations should train managers to have practical, positive, and dynamic conversations about when and how a team should work together to perform at their best.
"What do we need for our individual and collective well-being and performance? Of course, it is more complicated because we are distributing the power to individual managers, but they accordingly need help and empowerment to do this right," Sinyan said.
About the author

Saunders is an expert in strategic futures studies and foresight. He is CEO of Nordic Foresight. Saunders formerly served as Director, Copenhagen Institute for Futures Studies, Chief Consultant and Head of SIGNAL Arkitekters Workplace Analytics team.