by Brianna Crandall — November 24, 2021 — Designtex, New York City-based designer and manufacturer of applied materials for the built environment, has recently introduced new upholstery and wallcovering collections designed to be easily cleanable and highly durable as well as sustainable and either vibrantly colorful or serene, making them well-suited for all commercial settings including workplace, education, hospitality and healthcare.
Beguiled By The Wild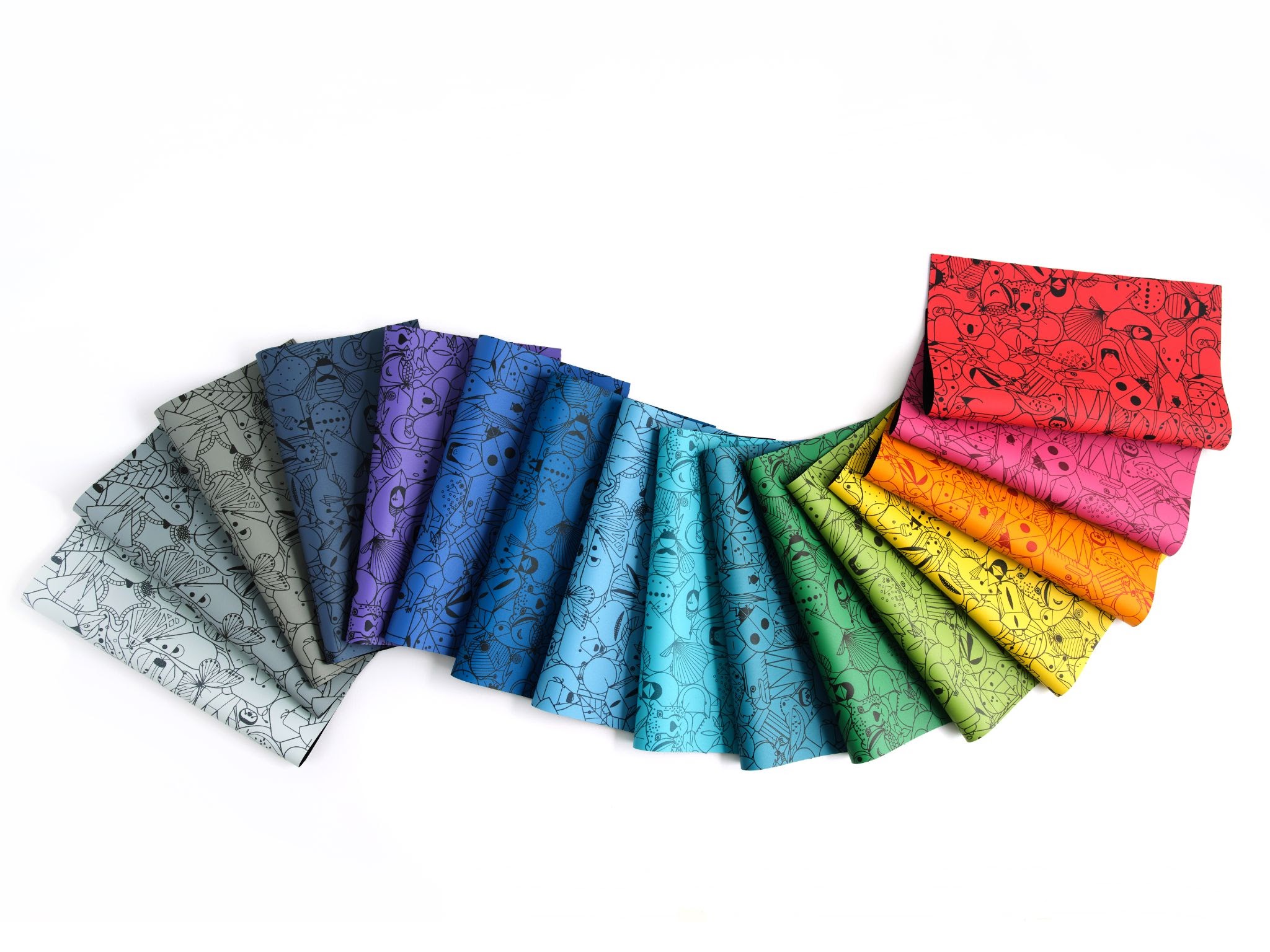 Reintroducing Beguiled By The Wild from Designtex. This colorful collection was created in collaboration with late artist Charley Harper. Beguiled By The Wild was first introduced in 1994 and has recently been revived in 16 fresh new colors. According to Designtex, this upholstery design is extremely durable, able to withstand one million double rubs, and is easily treated with a variety of cleaning agents, making it suitable for widespread commercial use. This upholstery ships carbon-neutral.
Beguiled By The Wild Walls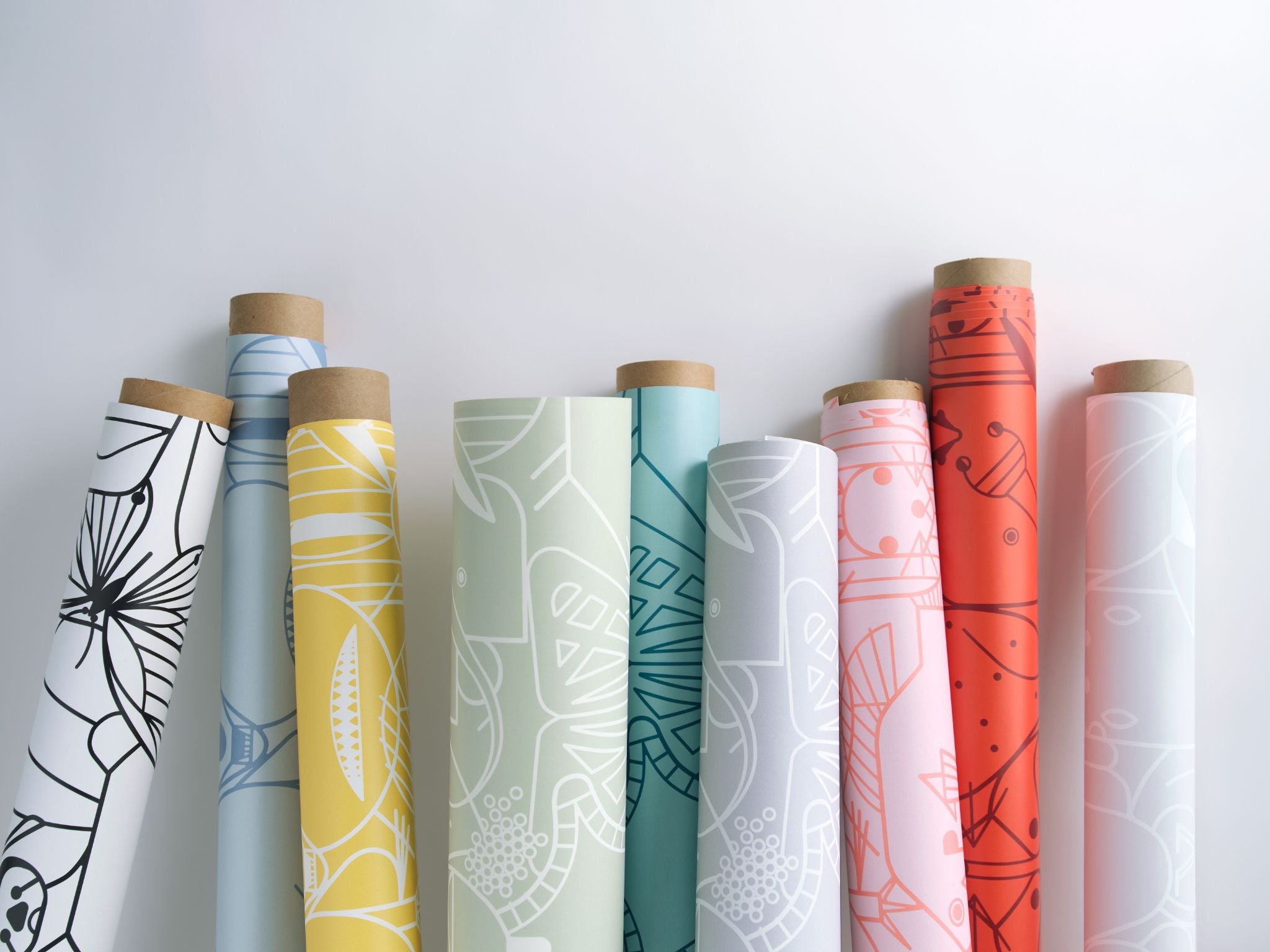 Beguiled By The Wild Walls complements the Beguiled By The Wild upholstery. This new wallcovering is an extension of the Charley Harper collection that was originally introduced in 1994. This digitally printed wallcovering comes in nine vibrant colors meant to coordinate with the upholstery. Beguiled By The Wild Walls ships carbon-neutral.
Rake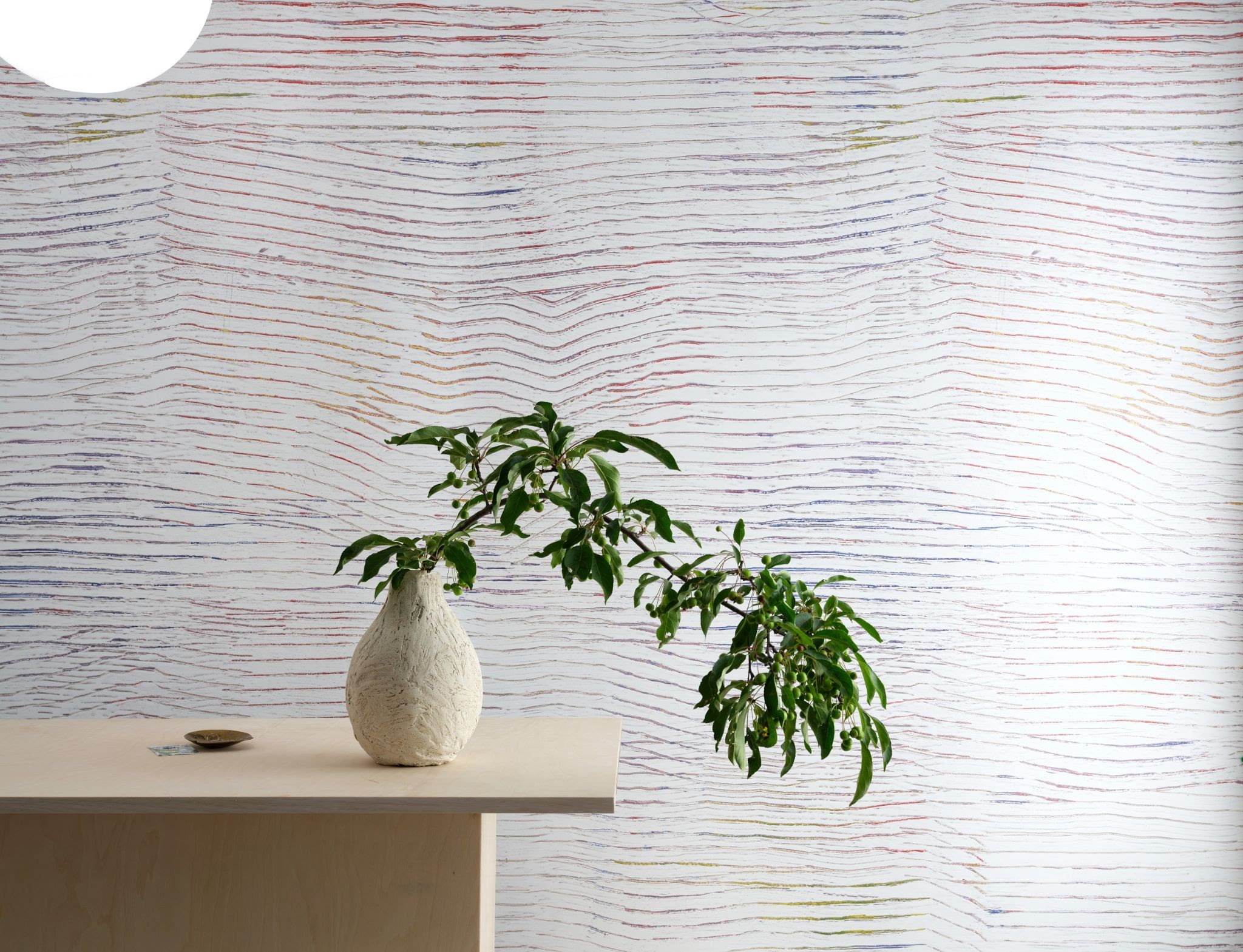 Designed by Maine based artist, Jenny McGee Doughtery, Rake is one of Designtex' new wallcoverings. Rake pairs an artisanal painting technique with digital printing to create texture and dimension. This wallcovering is available in two colorways and ships carbon-neutral.
Unwind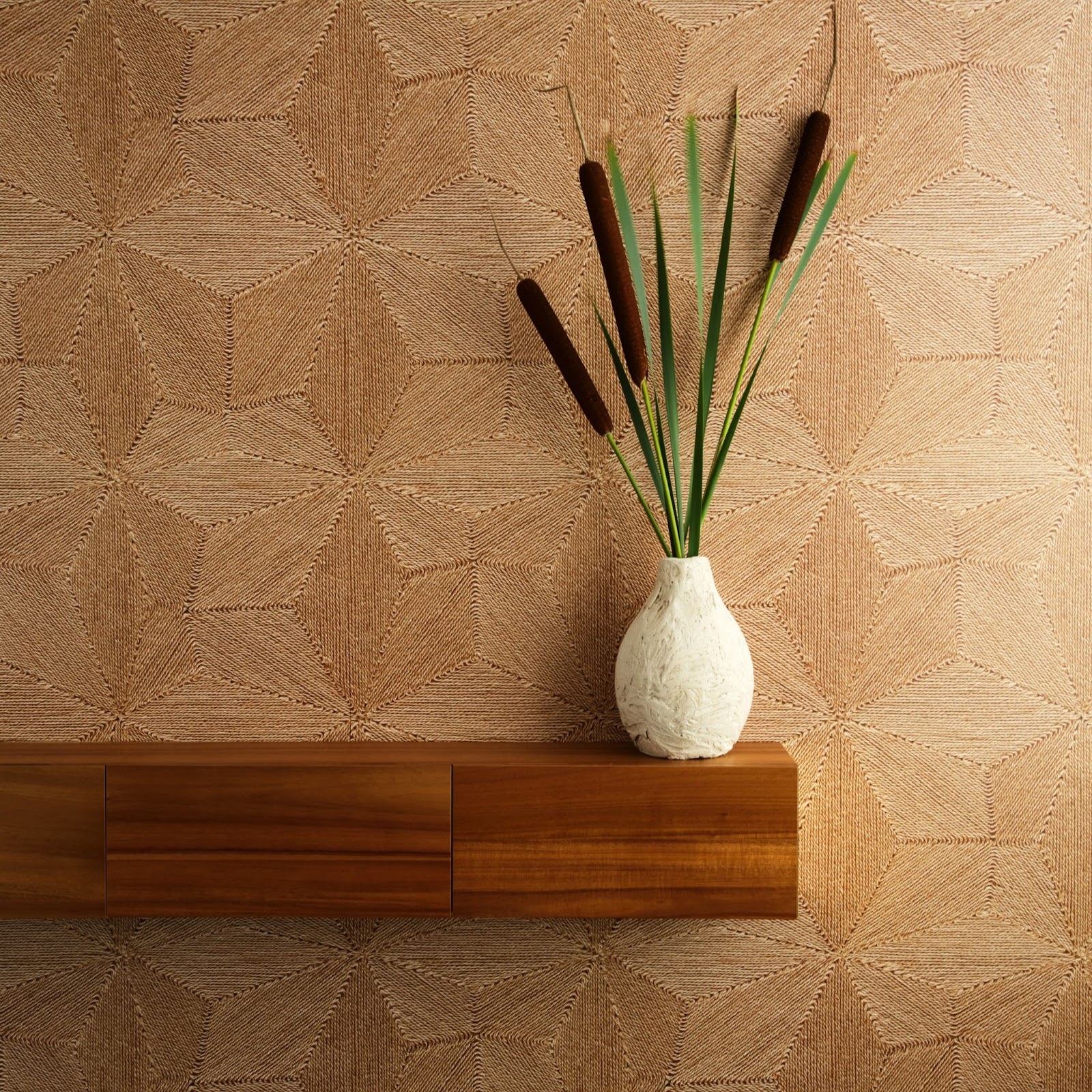 It's time to relax with Designtex' new wallcovering, Unwind. This textured wallcovering uses wound string in a clever concentric design to give the illusion of rattan. Unwind's natural texture can inspire calmness and serenity in any space. Unwind is available in four color options and ships carbon-neutral.