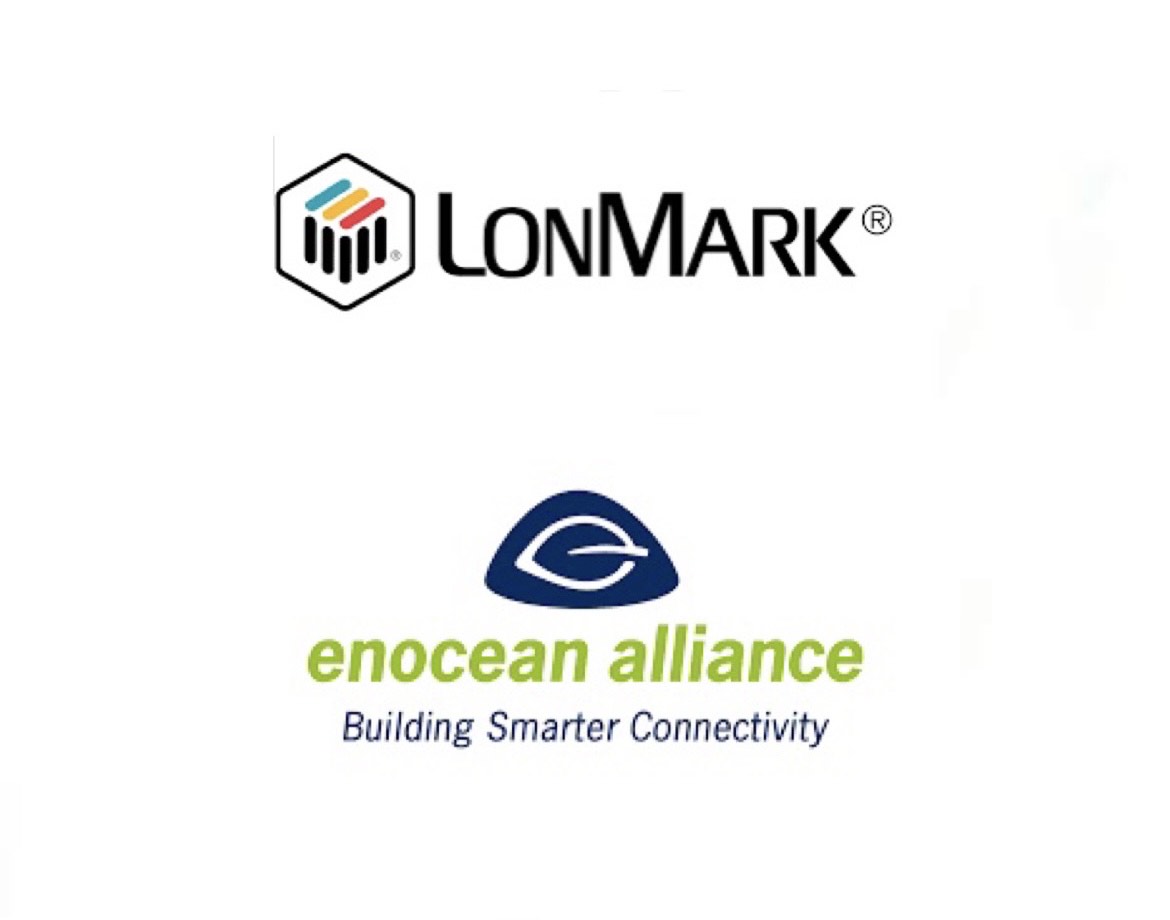 Posted by Janet Stroud — March 7, 2023 — EnOcean Alliance and LonMark International recently announced talks aimed at deeper cooperation and collaboration to simplifying and enabling multi-protocol open data connectivity standards for device interoperability in professional installations.
LonMark International and EnOcean Alliance began their cooperation shortly after the formation of the open nonprofit standardization organization EnOcean Alliance in 2008. Both alliances share similar values and a common vision surrounding the application of open networking technologies to create a world with "protocol-inclusive" solutions and systems as well as interoperable devices communicating and sharing data openly in a more connected world.
With more than 400 members worldwide, the EnOcean Alliance is one of the most successful alliances in the area of smart building monitoring and control. The nonprofit organization standardizes and develops intelligent building solutions with integrated energy harvesting technology based on the EnOcean wireless standard (ISO/IEC 14543-3-10/11). More than one million buildings all over the world now have wireless networks of this type.
Graham Martin, EnOcean Alliance chairman and CEO, stated:
Each wired and wireless connectivity protocol and solution has its sweet spot and advantages, resulting in most building and industrial installations now being multi-protocol solutions with maximum benefits. Most users do not really care what transport technology is used, but are focused on easy to install, easy to use and easy to maintain solutions based on truly open data standards, with the possibility to engage multiple vendors (no vendor lock-in) throughout the years and therefore total cost of ownership.
Tracy Markie, Chairman LonMark International, added:
LMI led the world in the early 90s in the first steps towards open and interoperable technologies that precipitated the Internet of Things. LMI and the EnOcean Alliance combined, working across industry sectors globally, will ensure this value is delivered vertically and horizontally, so that our world is truly interconnected.
EnOcean Alliance is cooperating with LonMark International and other connectivity standard organizations in building automation and industrial solutions such as BACnet Interest Group Europe with the aim of achieving user-friendly standardized and open data solutions to benefit the user and to help us achieve energy savings, CO2 and sustainability goals as well as help create safer, more comfortable and healthy environments.