Join fnPrime's next FM Huddle on Onboarding and Retention on February 17.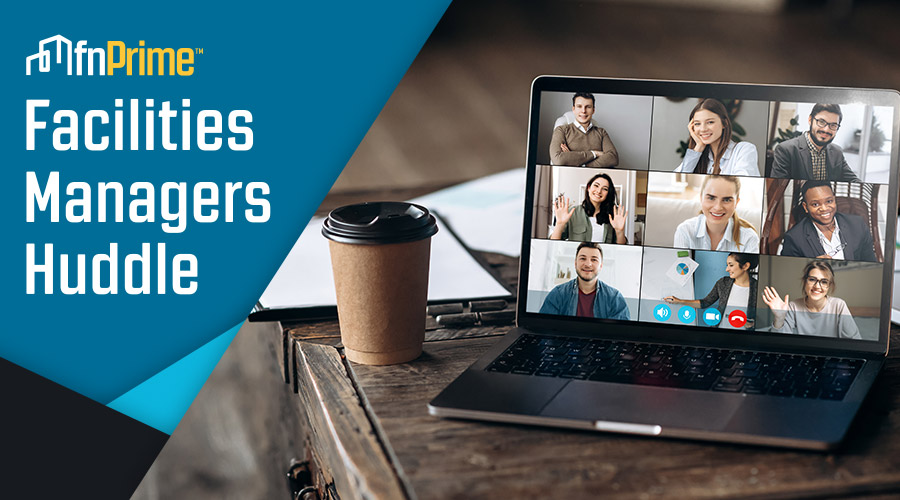 This short, virtual networking opportunity connects facility managers together to ask questions and share advice.
For this session we will discuss onboarding, training and retention strategies. Bring your questions, tips and experiences regarding this current industry challenge.
The Facilities Managers (FM) Huddle has become a favorite benefit of members. Come join the conversation!
The next FM Huddle takes place Friday, February 17 at 9 a.m. Eastern. Click here to register.