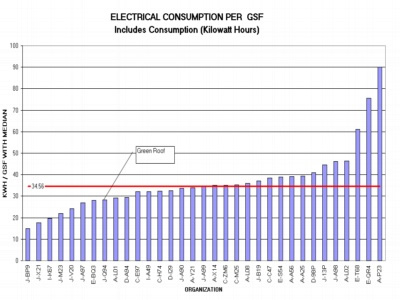 Many organizations are currently undergoing complex facility renovation or expansion projects. Much energy, money and time are diverted into these grand projects.
But new space makes it dicey when it comes to strategic planning. How do you accurately forecast FM costs and practices in the new facility?
"I argue that having current figures is a must to budget for the new construction's operating costs," said one of our clients, a facility administrator looking at an upcoming major capital campaign. He collects those essential figures to forecast FM costs in an annual benchmarking study endorsed by his professional association.
Benchmarking is an invaluable tool for strategic planning. Benchmarking:
Gets supporting data for effective decision making
Helps establish goals and action plans
Gathers performance measurement data
Helps justify costs and practices
This article lists some of the data that can impact your forecast. In future articles, we will go back to our tradition of sharing these data with you.
A Case Study for Benchmarking
Another client shares that her institute "… is planning to move from our current 90+ year-old facilities to a newly renovated building in about four years. I have used the information from the … Benchmark survey as a baseline to estimate operational costs at the new site. I have also used the report to justify higher staffing levels for the Building Operations Department at our current location."
To get an overall picture of how a benchmarking survey can support your FM organization's strategic planning, it's helpful to look at what is measured.
Facilities benchmarking studies typically measure:
Utilities
Costs of building operations
Organizational structures
Space utilization
Ratios of number of workers used
Outsourcing
Janitorial/custodial services
Building maintenance
Exterior grounds maintenance
Strategic facilities planning
Disaster recovery planning
Project management processes
Performance-based contracting
Customer satisfaction
Service level agreements
Chargeback of facility costs
Best practices
Building security
Current and future trends
If you don't have quality data of your own with which you feel sufficiently comfortable, your organization could hire a benchmarking consulting firm to develop a custom study for your firm—a custom study allows your organization more control in selecting the factors measured. Or you could opt to join an on-going benchmark study that is endorsed by a professional association or other group in which you have confidence. Participants in on-going studies can sometimes request additional measurement factors.