by Brianna Crandall — August 11, 2021 — New health guidelines contained in the recently updated Guiding Principles for Sustainable Federal Buildings provide a detailed and prescriptive framework to help all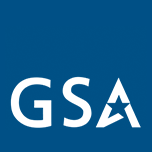 executive branch agencies meet federal mandates related to sustainable building design, construction and operations. Following the release of the Guiding Principles, the U.S. General Services Administration (GSA) posted its Health and Wellness Guidance Crosswalk, which was developed to support facilities managers (FMs) across agencies achieve consistent standards in federal buildings.
GSA's Crosswalk maps the health and well-being criteria in the Guiding Principles across several segments, identifying which systems and standards most closely address the federal government's health and wellness requirements for those segments.
With the Biden administration and a bipartisan group of lawmakers working to advance the Bipartisan Infrastructure Framework, the United States has set its sights on the largest capital infusion to public infrastructure in decades.
More than $579 billion is included in the current plan, with $47 billion earmarked for resilience spending on physical and natural systems — said to be the largest investment of its kind in American history. The White House has stated that a key priority of the framework is to "prepare more of our infrastructure for the impacts of climate change…and extreme weather events." Public buildings at all levels have been a key component within these infrastructure investment negotiations.
The systems and building standards listed in the Crosswalk are:
The Health and Wellness section of the Guiding Principles includes building and health impacts ranging from proper air quality and circulation, daylight, plants and exercise to mitigating exposure to environmental risk.
IWBI's WELL Building Standard is the only certification system to attain 100 percent alignment with the requirements, achieving marks addressing all 19 categories. WELL sets pathways for accomplishing health-first factors that support physical and mental health across 10 core concepts: air, water, nourishment, light, movement, materials, sound, thermal comfort, mind and community. Rigorous performance standards for design interventions, operational protocols and company-wide practices are verified by a third party.
"As the country considers significant investments in public infrastructure, our federal buildings are poised to lead by example in the effort to create people-first places," IWBI President and CEO Rachel Hodgdon noted in a press release.
For more information on which building standards address which federal health and wellness mandates, see GSA's Health and Wellness Guidance Crosswalk.