by Tony Gloudemans — The business of facility management is about managing complexity—from making best use of how a large facility operates, to ensuring that a building's occupants are able to work to best effect. As the complexities of the information age have themselves spawned new ways of working and government legislation has heaped new regulations on building design and management, the role of the facility management professional has become indispensable.
It's a branch of management that is fundamental—providing best practices for the management of the physical asset of a building to the people who have to work in it. It is, however, a management skill that in most cases involves known parameters of space utilization and human traffic. Not so in one area of facility management practice—a major sports stadium.
The uniqueness of sports facilities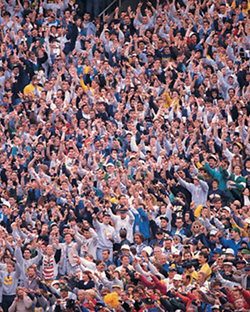 Facility management in sports not only involves the usual challenges of space utilization, asset management and facility maintenance—but the particular imperatives of having to safely control very large numbers of people, sometimes all converging at once on turnstiles or food service areas. It's a customer management challenge that the world's largest stadia have to deal with on a weekly, sometimes daily, basis.
Many are best known in the sports sector for artificial turf and reinforced natural grass systems, which includes a market leading system that gives a sports surface of 100 percent natural grass reinforced with synthetic grass fibres. It's in use in American football, European soccer—and was the sports surface for two FIFA World Cup venues the summer of 2010. Modern sport demands excellence in playing surface, and by utilizing modern technology with industrial design, facility managers are able to provide it.
In addition, carpet manufacturers provide flooring solutions across a wide variety of sectors, also utilizing design and technology to provide both aesthetics and functionality. This requires a close relationship between interior designers and facility management professionals to meet the ever-increasingly complex challenges of today's modern offices, hospitals, schools or other public places—giving guidance on, for example, whole-life costs.
The Melbourne Cricket Ground
The facility management role has changed. A good example is a recent contract for one of the most iconic stadiums in the world—the Melbourne Cricket Ground in Australia. By any measure of size, it is massive at 2,122,783 square feet (197,213 square meters) and is able to accommodate 100,000 spectators. Its record attendance was 121,696.
The venue's name is something of a misnomer, as its role in Australian sport goes much further than just cricket. Originally built in 1853, it began as an Olympic stadium and was extensively developed between 2002 and 2006. In 2010 it saw further refurbishment to interior public areas, which also contain the National Sports Museum and archive, Australia's only multi-sports museum.
Putting the stadium into context, it was ranked 15th in a 2010 list of the world's most important sports venues by a leading sports magazine. "SportsPro" magazine ranked each venue according to legacy, location, history, size, versatility, grandeur and technology. The MCG was described as "the spiritual home of Australian sport [and] possibly one of the most versatile venues in the world." It came in ahead of, for example, Yankee Stadium and Augusta National Golf Club.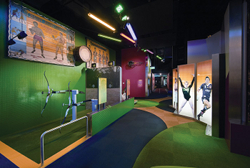 It's a stadium that has hosted the 2006 Commonwealth Games and the 1956 Olympic Games, as well as FIFA World Cup Qualifiers and the 1992 Cricket World Cup. This year alone, just for the Australian football league, it has seen in excess of 1,000,000 spectators through the turnstiles. In December 2005, the stadium was included in the Australian National Heritage List—preserving its national values for generations to come.
The challenge for FMs
All of this presents a very real challenge for the MCG's facility managers who not only have to manage a highly-popular venue for visitors and sports spectators, but ensure the maintenance of a facility that can see hundreds of thousands of feet every week of the year. At a corporate level, it means delivering on strategic and operational objectives on a day-to-day basis—particularly on match days or when a major rock concert is being held. It also means providing a safe and efficient environment and monitoring every aspect of the stadium's functions, for both the able-bodied and disabled, young and old.
One project in the redevelopment of one stand of the MSG was to carpet interior spaces, being sensitive to the stadium's international status, as well its multi-sport heritage. In fulfilling the challenge, the design team adopted bold, modern colors to introduce contemporary style to its historical legacy and was able to perform against all the demands of design, color and hardwearing criteria. The dramatic colorways chosen—in reds, blues, greens and yellows—were designed to flow off the walls and across the floors, creating interior spaces filled with drama, perceptually linking the interior space with the exterior drama in the stadium.
How sustainability comes into play
The flooring solution also demonstrated a key globally-relevant change in facility management practice because, apart from style and durability, an important criterion of the MCG project was sustainability.
Facility management is no longer about operational efficiency or integrating business functions. It's about carbon footprints, minimizing waste and maximizing energy efficiency. It's yet another skill set for facility managers to learn and proved to be a good example of how solid environmental practice can also be a positive business practice—a clear representation of how companies with broadly similar commitments to the environment are increasingly working together.
The MCG operates to strict principles of sustainability and in the past few years has introduced rigorous closed loop recycling programs. This now results in approximately 72 percent of all waste being recycled. The guiding principles behind these commitments are all about reducing waste, reusing materials and using landfill only as a last resort. That represents a real commitment for a stadium that feeds more than 300,000 corporate hospitality customers and serves more than 4 million food and beverage products every year.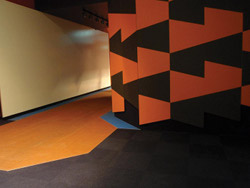 As an example of waste management, the largest contributor of non-recyclable waste found was the polystyrene beer cup—with a total of almost 80 percent. The solution? Replace the non-recyclable polystyrene beer cup with a recyclable closed loop PET beer cup. The MCG now recycles 100 percent of this major waste contributor through the closed loop program.
It goes further. Since the introduction of closed loop recycling at the MCG, approximately 72 percent of all waste generated each month is now recycled—the equivalent of approximately 97 tons of recycled waste, 48 tons of emitted carbon dioxide and 1.6 million liters of water.* The stadium also makes use of rainwater capture, solar panels and other technologies that forward-looking companies are adopting.
A new perspective
For most companies, sustainability has been about assessing manufacturing and distribution processes and then finding ways to minimize the impact on the environment. On the contrary, it should be about looking at the whole lifecycle of a product and, using technology and lateral thinking, finding ways to recycle every component of that product back into productive life.
This new philosophy of sustainability was developed in 2002 by the German chemist Michael Braungart and an American architect William McDonough. In their book, "Cradle to Cradle: Remaking the Way We Make Things," they said that products should be conceived from the very start with intelligent design and the intention that they will eventually be recycled, as either technical or biological nutrients.
"Time Magazine" has called it "a unified philosophy that—in demonstrable and practical ways—is changing the design of the world."
It's a philosophy that looks at the world with a new perspective, because it doesn't romanticize nature or demonize factories or manufacturing processes. It's an approach that accepts that, in the modern world, the goal should be to find ways that balance commercial activity with the natural world.
A birth-to-rebirth philosophy sounds deceptively simple, but it turns conventional sustainability on its head because convention thinking is all about a language of negatives.
The MCG has proved that closed loop environmental programs work. The challenge for the facility management profession is to recognize that sustainability is now as important as cost, design or durability. And that it's good business. FMJ
* Statistics taken from the Department of Conservation and Environment (New South Wales).
Tony Gloudemans has many years of experience in the Australian carpet business, working closely with facility managers, interior designers and other specifiers. Gloudemans has worked in senior management for one of the country's largest retail chains and successfully built the DESSO brand in Australia and New Zealand.