by Brianna Crandall — October 11, 2021 — The International WELL Building Institute (IWBI) and Cincinnati 2030 District recently announced the launch of an Occupant Health Guide that helps organizations prioritize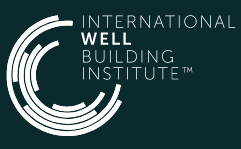 healthy building design and operations strategies based on local health data. A first for IWBI and 2030 Districts, the Guide represents nearly two years of cross-sector collaboration and is intended to serve as a model for other cities and districts around the world aiming to bring attention to building practices that can most directly address local health concerns.
IWBI president and CEO Rachel Hodgdon stated:
Today, one thing everyone can agree on is that our physical and social environments have never before played such a critical role in our health and well-being. We're in the midst of a pivotal moment towards transforming the way we interact with our shared spaces, and the incredible momentum behind the Cincinnati 2030 District and this newly released Occupant Health Guide is a testament to that evolution. We're so pleased to have found such innovative and forward-thinking partners in Cincinnati.
According to IWBI, the Occupant Health Guide is the first instance where a building rating system has been tailored to specific local public health needs and outlines expected health and building benefits. This initiative began with an analysis of several local health reports, including the Community Health Needs Assessment (CHNA) produced by The Health Collaborative and their regional health partners and member hospitals.
The Health Collaborative used this data to determine the top health priorities for Greater Cincinnati, which were then mapped (among other factors) to IWBI's WELL Building Standard version 2 (WELL v2) — the premier building certification promoting human health and well-being. The Guide also integrates an analysis of data from one of the country's largest health insurance companies, which identified the top categories for health insurance claims and spending for major employers in the Cincinnati region.
By connecting the region's top health priorities to WELL v2 strategies, the Guide will enable the District's members and partners to connect building-scale interventions with local health and environmental priorities. This will enable Cincinnati employers, real estate owners, facility managers, and policymakers to make evidenced-based decisions for their own community. The Guide will also help local building owners and managers identify various strategies they can pursue to achieve the goals of the first-ever 2030 District Health Pillar, which the Cincinnati 2030 District pioneered.
Elizabeth Rojas, director of the Cincinnati 2030 District, remarked:
The Cincinnati 2030 District, in collaboration with our members, partners, local health organizations, and with the support of IWBI, will establish the greater Cincinnati region as a leader in the area of building occupant health. We will provide an innovative platform for building owners and managers to implement strategies to create healthier buildings which will have a significant impact on the health and well-being of our community.
The Cincinnati 2030 District boasts more than 27 million committed square feet and has focused efforts with many of the largest properties including Procter and Gamble, Kroger, Cushman and Wakefield's Columbia Plaza, and Fifth Third Bank.
Jeremy Faust, environmental sustainability leader, Fifth Third Bank, commented:
Healthy buildings are becoming a central feature in new office design, and Fifth Third is excited to see the Occupant Health Guide as an emerging framework to prioritize solutions with the greatest impact on occupant health. We support the work of the Cincinnati 2030 District to improve the health and sustainability of the Queen City." Fifth Third Bank was a founding member of the Cincinnati 2030 District and is part of the District's Advisory Committee.
The work of the Cincinnati 2030 District continues Cincinnati's leadership in urban sustainability while creating a more livable, resilient community that is better able to attract a high caliber workforce and new economic development opportunities. The Cincinnati metro area continues to emerge as one of the country's leading sustainable cities and has ranked in the top three most sustainable in the nation by Site Selection Magazine for the last 5 years.
The Cincinnati 2030 District is a membership organization facilitated by Green Umbrella, Greater Cincinnati's regional sustainability alliance. It is one of 23 established Districts in North America. Participating building members across all districts make a voluntary, collective commitment to reduce their buildings' energy use, water consumption and transportation emissions 50% by the year 2030. The District now includes a fourth Occupant Health Pillar, a first for 2030 Districts nationally.
The Occupant Health Guide is available online.