by Brianna Crandall — August 20, 2021 — The International WELL Building Institute (IWBI) recently announced the upcoming launch of the WELL Performance Rating, a new designation rewarding building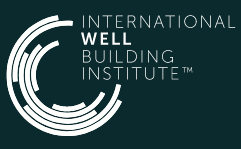 owners and operators for using measurable and validated building and human performance metrics to gain insights into the health and well-being of the people inside and to enhance conditions in their spaces based on those insights. The rating will consist of features drawn from the WELL Building Standard (WELL) along with new pathways and beta features that will be informed by the IWBI Performance Advisory, WELL Performance Testing Organizations (PTOs) and a host of industry leaders in smart building technologies.
Rachel Hodgdon, president and CEO of IWBI, stated:
The industry has done a great job of capturing environmental building performance metrics on site – energy and water use, for example – but we need to be able to marry these eco-friendly indicators with health performance metrics to enable balanced choices about the health of planet and the health of people. With this incredible and diverse array of partners, advisors and other contributors, we are confident that the new rating will unlock and accelerate the use of smarter, more integrated approaches to improve and enhance well-being and performance.
The WELL Performance Rating will be comprised of WELL features that call for specific leadership thresholds relating to air and water quality, thermal comfort, acoustics, lighting and occupant experience, helping projects apply both quantitative and qualitative data to track, monitor and improve the performance of both the buildings and the people inside. IWBI's global network of 42 WELL Performance Testing Organizations, IWBI member organizations and its broader community of over 18,000 WELL Accredited Professionals (WELL APs) and registrants pursuing the WELL AP credential in more than 100 countries will support customers in their pursuit of the WELL Performance Rating.
This new designation will add to a growing suite of WELL ratings that includes the WELL Health-Safety Rating and the forthcoming WELL Health Equity Rating. Each can be achieved as a stand-alone designation or milestone along the way to WELL Certification at the Bronze, Silver, Gold or Platinum level. For WELL Portfolio participants, achieving these ratings will contribute to their WELL Score.
IWBI members contributing to the development of the WELL Performance Rating include Aircuity, Carrier, CETEC, Cognian Technologies, Honeywell, Johnson Controls, Kaiterra, Lennox International, Schneider Electric, SGS, Thornton Tomasetti and Trane Technologies. Comments about the WELL Performance Rating from leaders at these companies are available on the IWBI announcement.
For more information about the WELL Performance Rating, visit the IWBI website.