by Brianna Crandall — December 10, 2021 — Peak Power, a Canadian company building artificial intelligence (AI)-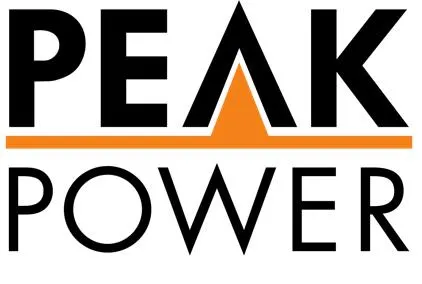 powered solutions for the clean energy future throughout North America, has just announced a partnership with Mohawk College to ensure safe indoor air quality (IAQ) in schools. Peak Power is installing its Peak Insight Indoor Air Quality (IAQ) platform adjacent to Nerva Energy's REME HALO (RH) air purifiers in three Grand Erie District School Board (GEDSB) elementary schools in Ontario. Peak's platform will validate the efficacy of the air purifiers by monitoring indoor air quality.
The Peak Insight IAQ platform consists of both indoor air quality-measuring sensors and Peak Power's secure, scalable, and intelligent building optimization software. The Peak Insight sensor arrays monitor for key IAQ metrics such as carbon dioxide, volatile organic compounds (TVOC), particulate matter, humidity, temperature and ozone. The platform also considers factors that may increase viral transmission and will notify users when building occupants are at risk, an especially important element as students return to schools throughout 2021 and 2022.
Peak Power established a baseline of indoor air quality in the GEDSB schools by installing its sensor arrays in five classrooms per school prior to the installation of the REME air purifiers. The system will continue to provide interval data that is refreshed every five minutes on Peak Power's Peak Insight platform for mobile or desktop.
The Peak Insight platform displays detailed measurements across one or multiple zones of a building. Reporting and visualization via an easy-to-read dashboard identify localized areas of concern and provide real-time insights and alerts allowing for targeted remediation. It provides insight at the classroom, individual school, and district level.
Tony Cupido, research chair of Sustainable Building Technologies IDEAWORKS at Mohawk College, stated:
The well-being of students, teachers, and staff is of utmost importance, and we want to ensure the healthiest learning conditions for our partners in the Grand Erie District School Board. Peak Power's Peak Insight IAQ platform is a great way for us to track indoor air quality in classrooms, which are currently being purified thanks to the REME HALO technology. We are helping to set the safety standards for schools everywhere.
Peak Power provides energy efficiency insights and actionable alerts for commercial real estate buildings through its Peak Insight platform. In response to the growing demand for air quality monitoring amid the Covid-19 pandemic, Peak Power expanded its platform to include the Indoor Air Quality module and offer it as a standalone product. The flexible solution addresses the needs of organizations such as school boards focused on the air quality of their buildings and the safety of occupants.
Cristina Barlow, director of Partnerships at Peak Power, remarked:
Schools are an excellent application for our Peak Insight IAQ module. Schools should offer an environment that fully supports the well-being of students, teachers, and staff. Thanks to Mohawk College, GEDSB schools will benefit from clean air this school year. We're happy to partner with Mohawk College to provide the tools to continuously monitor the air quality of the classrooms with RH purifiers.
Peak Power AI-powered solutions make building owners and operators part of the clean energy transition. Working with real estate, energy and transportation partners, Peak Power transforms buildings and industrial facilities from static energy consumers into dynamic, two-way grid resources that generate revenue. The company's technology optimizes commercial buildings through the intelligent management of energy use, energy storage, and EV-grid integration.
IDEAWORKS is Mohawk College's active hub of applied research and innovation. It works side-by-side with startups, established companies and community organizations to address their challenges firsthand, often accessing government grants and leveraging industry-sponsored projects to make applied research opportunities possible. It provides access to specialized expertise from Mohawk faculty, staff and students; specialized, industry-leading equipment and one-of-a-kind comprehensive facilities; and help to de-risk new technology adoption through testing and trials.
The Peak Power Peak Insight IAQ project with GEDSB will run for 12 months. Following the conclusion of the pilot, Peak Power and GEDSB will consider opportunities to extend the program.