By Eileen McMorrow — February 14, 2022 — Facility Management Consultant, Strategist, and Educator. Managing Director of FM-adviso and Associate with Global Facility Management Alliance. Man of letters. How about all these letters? CFM, FMP, SFP, ProFM, CPE, CPMM,  GGP, MBCP, CBCLA, CRMP reflect all the certifications belonging to Stephen Brown.
The Regional Vice President for Region 7, International Regions, of AFE International, Brown's the type to dive right in.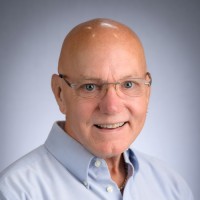 Brown founded FM-adviso in 2014 after more than 25 years in facilities management including 10 years in the U.S. and the balance managing international and multinational facility portfolios. His practice is located in Cristo Rey Village, Cayo District in Belize. 
FM-adviso is a facility management consultancy supporting international clients. About fifty percent of its work is focused in the Middle East, the Caribbean, and in developing markets. FM-adviso provides advisory services, analytics to identify paths to high-performance results, and guide the operations to fulfill the strategies of the enterprise. Aside from asset management and operations, special emphasis is applied to disaster planning and business continuity, sustainability and environmental management, and transition from legacy systems to intelligent buildings and the Internet of Things (IoT).
FM-adviso is qualified to provide a broad array of FM knowledge and credentials' training from AFE, ProFM, IFMA, DRII, GBI, and others as well as bespoke training to support organizations to upskill, upgrade, and transition their operations toward global best pr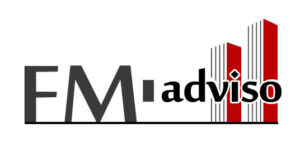 actices.
Brown's realm of FM experiences includes corporate, high-tech, industrial, academic, and governmental responsibilities. As a result, he has a diverse perspective and an ability to translate the focus of professional FM across different cultures. 
Stephen has earned and is also qualified to instruct the following credentials:
– Certified Plant Engineer (CPE) and Certified Professional Maintenance Manager (CPMM) from the Association for Facilities Engineering;
– ProFM from ProFM Institute;
– Certified Facility Manager (CFM), Facilities Management Professional (FMP), Sustainable Facilities Professional (SFP), and Essentials of FM and new modules supporting CFM from the International Facility Management Association (IFMA);
​– Green Globes Professional (GGP) from Green Building Initiative; 
– Master Business Continuity Professional (MBCP); Certified Business Continuity Lead Auditor (CBCLA); and Certified Risk Management Professional (CRMP) from  Disaster Recovery Institute, International.
Brown is a contributor to credential programs for IFMA, AFE, and GBI and cited for FM programs. He is currently involved in developing supplemental content in support of the ISO-41000 (Facility Management) family of management standards and development of the next generation  of an FM analytics program.
As an instructor for multiple organizations' credentials, the first recommendation Brown offers is to develop a learning path, one that improves your skills today and offers development and growth for your career. "It can be frustrating to pursue the highest levels without having sufficient knowledge and applied competencies to achieve success," says Brown. "You have to walk before you run!"
The top five industry credentials Brown recommends for engineers and facilities executives/managers are :
AFE's Certified Professional Supervisor (CPS), also referred to as Certified Facilities Emerging Leader (CFEL), can provide an exceptional platform to begin an FM career. The awareness of concepts and strategies prepares the individual for growth.
AFE's Certified Professional Maintenance Manager (CPMM) provides the progression to enhance the technical and tactical awareness of FM practices and applies focus to the broader FM industry content.
The ProFM credential makes the transition to prove greater awareness of strategy and competency with more focus on how FM is an integral unit supporting the business enterprise.
DRII's Certified Business Continuity Professional (CBCP) is important to increase awareness of the potential for organizations' operations to be disrupted with catastrophic results. Gaining awareness of disaster preparedness, emergency response, and business continuity adds critical value to protect the enterprise.
GBI's Green Globes Professional (GGP) is a truly valuable training and credential to increase awareness of sustainability, carbon footprint, wellness, and energy efficiency as well as a keen introduction toward building certification. Again, this credential demonstrates the facility manager is attuned to how FM can contribute real value to the business and its occupants.
Brown first joined the American Institute of Plant Engineers (AIPE)  in 1988 and earned his first FM credential — the Certified Plant Engineer (CPE) — in 1989. AIPE evolved to change the name to AFE in 1995. Although a member for over 30 years, Brown became much more active in 2016 and was elected Regional VP for the International Region 7 in 2018. 
Region 7's members are scattered across more than 25 countries. Brown hosts a monthly virtual meeting and uses that platform to invite guests to attend, learn more about AFE, and join the ranks. In 2020, the largest area of response was the Eastern Caribbean — primarily Trinidad & Tobago. 
Membership in the AFE club allows him:
Access to the membership to interact, to network, and to share knowledge and experiences;

The ability to promote the FM industry; and

The ability to positively impact the FM industry by sharing and instructing.
When Brown is not showing up for all things facility management, he enjoys baseball, supporting the St. Louis Cardinals; the NCAAF's Alabama Crimson Tide, and Manchester United for football (a-hem, soccer).
A proponent of environmentally conscious construction, Brown also makes time for SCUBA and boasts a SCUBA-Dive Master with more than 1,600 dives. His geolocation makes it possible. Brown lives with his wife, two dogs, and two house-rabbits in the tropical climate rainforest foothills of the Maya Mountains in western Belize, not too far from the border with Guatemala. "The outdoors offers regular visits from parrots, gibnuts, coatimundi, howler monkeys, and the occasional jaguar and margay," says Brown. "Hey, it's their jungle . . . they just allow me to share some space."