by Richard Stukey — "I suppose anything is possible," chuckled Joel Leonard, host of the widely-followed SkillTV website (www.skilltv.net), when asked about the concept of a television series focused on Dave Bartlett. "But most people don't understand just how challenging it is to operate buildings at optimal efficiency, particularly when we have the current shortage of skilled workers," he said. "It is probably at least as tough a challenge to tame a building as it is to tame wild horses and dogs, but the average television viewer doesn't know that."
Bartlett, who is vice president of IBM Smarter Buildings, doesn't see himself as the singular Building Whisperer. Instead, he sees himself a leader of a new cross-discipline of Building Whisperers whose mission is to "tame buildings of their wild, water and energy wasting ways."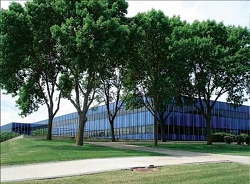 Bartlett travels throughout the world, working alongside IBM's Smarter Building teams to find ways to optimize building performance and speaking to groups about resource efficiency in building operations. His message is well received among facility owners, operators and managers — particularly these days, when buildings average 42 percent of total electricity use worldwide. The impact of those buildings on company bottom lines and the environment is enormous.
His message to those groups boils down to this: "Our buildings are talking to us — but are we listening?" By 'listening' to buildings, IBM's Smarter Building teams create an end-to-end picture of the health of the building and take corrective actions to make the building 'healthier,' or more cost-efficient.
According to an article Barlett wrote in a recent issue of Forbes magazine, the Building Whisperer approach focuses on the "3 I's" of efficient building operations:
Instrumentation — monitoring and analyzing information from installed building network and management systems.
Interconnection — the ability to stream, sift, sort and analyze lots of data quickly.
Intelligence — taking separately managed systems and creating "one holistic adaptive system, capable of delivering reliable results," said Barlett. "'Intelligent listening' involves determining what is 'noise and what is important."
Just how much of an impact will this new professional practice have on the environment and the bottom line of world industry? The exact amount of savings the new cross discipline of Building Whisperers will achieve in coming decades may not be known for a while. But the potential savings are enormous.
According to ABI Research, a leading provider of technology marketplace intelligence, the market for building automation software systems will grow at 3 percent a year to reach $36 billion by 2015. But the amount spent on those controls is just a small percentage of the savings those controls are designed to achieve in heating, cooling, hot water, lighting and humidity control.
Taming Wild Buildings
Bartlett and his IBM Smarter Building teams are composed of interdisciplinary teams that understand both buildings and IT systems, and talk to the professionals who work both those systems. "Our teams are composed of people with skills and understanding in both facilities knowledge and IT management," Barlett said. "IBM sees a tremendous opportunity to help organizations listen to and make sense of a building's operations by applying a real-time, analytic approach."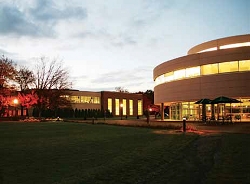 When most large companies start a program like Smarter Building, they develop those programs using beta sites to test out how the software and other aspects of the program work. But IBM took a different approach. They tested their programs on themselves, using IBM facilities to test their new approaches until they found the ones that allowed them to collect, stream, analyze and warehouse data for optimal buildings operations.
IBM implemented the Smarter Building software technologies at the company's Rochester, Minnesota site, which consists of 35 buildings measuring 3.3M square feet of mixed use space, including office, development labs, light manufacturing, data center and warehouse.
In addition, they used these technologies at IBM's Armonk, New York headquarters building and its Raleigh, North Carolina data center. The software is installed centrally in Boulder, Colorado, and there are plans to connect and leverage the software at seven additional sites similar in size to Rochester this year.
When IBM first implemented the Smarter Building technology at their sprawling Rochester facility, some employees remained skeptical when Bartlett and his team analyzed the building data and told them that he and his team could reduce energy by 7 percent.
The Rochester campus had recently undergone a comprehensive energy audit resulting in double-digit energy conservation. It seemed highly unlikely to the facilities operations professionals at the campus that anything more could be done. "They (facilities operations personnel) told me that they were already doing everything that could be done to save energy," said Bartlett. "But we achieved a 3 percent energy reduction in the first few months, and within nine months we managed to get an eight percent reduction in energy use. The work is also estimated to reduce maintenance costs for the site by 5-10 percent," he added, "and that is real gravy on top of the energy savings."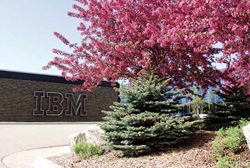 Those savings came by combing building management systems and feeds into one view, making it easier to find solutions. If you think combining those systems and feeds is simple, consider this: the Rochester campus has nearly 300,000 controls installed to keep tabs on temperature, humidity, water use, equipment efficiency and other indicators of building comfort and efficiency. And to make things even more complicated, those controls come from a variety of different building management systems.
To achieve the 8 percent reduction in energy usage Bartlett's teams had to narrow their analysis to "a selected 30,000 control points." Sampling those 30,000 points every 15 minutes meant that 87 million inputs needed to be "resolved into selected automated actions and dashboard alerts every month."
Energy Lessons Learned at Bryant College
In 2007, Bryant University in Smithfield, Rhode Island, received a lesson in energy efficiency for its entire campus when it brought IBM in to reduce physical servers from 75 to 40. Not only was the university able to increase their power and cooling requirement efficiency by approximately 30 percent, but they were also able to reduce the amount of floor space used by those servers and — just as importantly — increased its IT capacity on a campus where students and faculty make heavy demands on that capacity.
Working with Bartlett and the IBM Smarter Building team, Bryant University was able to reduce electrical consumption in the IT Center by 15 percent, cooling by 42 percent, floor space by 50 percent, and physical servers 47 percent. But there were some added benefits as well: the project increased IT capacity by more than 100 percent, enabling the university to deliver far more data services to the Bryant community.
The results of the IT Center consolidation were so impressive that the University president asked both the CFO and CIO to investigate if similar results could be obtained across other areas of the 3,200 student campus. For Rich Siedzik, director of Computer and Telecommunication Services — who played an integral role as part of the university team that worked with IBM on optimizing the efficiency of the IT Center — expansion of the project made perfect sense. "If we have this toolset to optimize efficiency in the data center, then why couldn't we just extend that out beyond the walls of the data center and do it for a number of buildings?" said Siedzik. "So we entered into an engagement with IBM and Schneider Electric and selected two buildings to gather more data and do analytics using IBM's Tivoli® Monitoring software to manage operating systems, databases and servers."
While it may seem a stretch that the IBM solution could work as well in the remainder of the campus as it did in the energy-intensive environment of the IT Center, it made sense to Siedzik. "It was a marriage by proximity," he said. "Wherever our IT people were, they (building operations workers) were there also. Facility surveillance is on the network, so IT got very involved in that. HVAC has been riding on our network for quite some time. All around the campus, everything is automated and on our network."
Siedzik said working with the Building Whisperer and his Smarter Building team was "a different conversation than with other companies they had spoken with on energy efficiency projects. "They make changes, and then continuously monitor and compare before and after," he said. "In addition, IBM people talk with both IT and facilities, so it was a very different conversation with IBM than with other companies. They put us in touch with some of the people at the IBM locations. We had a very comfortable feeling that this has already been done, the foundation was already built, and we had confidence in the IBM brand."
Dueling Departments
Leonard said that companies like IBM understand that there is both a knowledge gap and a cultural gap when dealing with departments as different as IT and facilities operations, but each of those departments rely heavily on each other in the age of technology. "If we are going to fully leverage the capabilities of software and building controls, we are going to have to drive past what I call 'dueling departments," he said. "We need to get past the 'us vs. them' mentality between departments and get to an 'us versus the problem' mentality."
IBM did just that for the university by filling the information and culture gap between the departments to achieve optimum building operations. They first gave the Interfaith Center, built only a year ago, an initial assessment and demonstrated that there was "a lot of low-hanging fruit, ways to do things much better," said Siedzik. "What we found was that we are not operating it optimally. So we were able to get small changes to get big returns."
At the second building, Residence Hall #17, the team positioned sensors better to get better results, and changes to the dampers brought big results. IBM made close to 40 recommendations and then monitored results as the recommendations were implemented, leading to further reductions in energy use.
"IBM brought a wealth of knowledge from their subject matter and industry experts," Siedzik said. "Some IT companies can talk with you about IT, but that's all they can talk about. Our facilities people will tell you they've learned a lot from IBM team members, even though some of them have been doing their jobs for 30-odd years. But they have seen what IBM has done and they want more of it."
Richard Stukey is senior editor of the Facilties Engineering Journal and business development director for the Association for Facilities Engineering.