New Modo app integrations help deliver a unified digital campus or workplace experience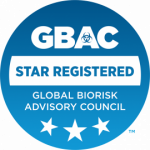 These first GBAC STAR Registered cleaning products can help you keep building occupants healthy
March 29-31: For FMs ready to Rethink, Reconnect & Reimagine, NFMT 2022
Use your energy consumption data to track GhG emissions, with SkySpark analytics software
GSA's grid-interactive guide can help you to reduce energy costs through load flexibility
Ronald C. Anderson, a veteran of Illinois schools, is the 2022 president and chairman of The Association for Facilities Engineering (AFE)
Jan. 31 – Feb. 2: The AHR Expo, "The Essential Event for HVACR," is live in Vegas for 2022!
New president of Garland's U.S. commercial roofing division Matt McDermott brings deep field experience in delivering value to customers
Resilient building and design get a boost from LEED pilot credits and USGBC's RELi standard, now operated by MTS
Building occupant health and well-being gain ground with GP PRO joining the International WELL Building Institute
How are tenants, landlords and investors adjusting to the rising demand for flex space?
more news »
Featured Articles
Why buildings of the future are needed now, and how to create them
Circularity: Creating FM's new economic model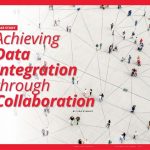 Case study: Achieving data integration through collaboration
Rapid change: Building resiliency in FM
Continuous Innovation: The keys to successful climate management
Ready to go: Connecting to the commercial restroom
The New, New Workplace
When creating return-to-work plans, FMs must remember the workplace now must take on a completely different role in order to maintain its value
The science behind good IAQ and safer spaces
Don't break the supply chain: 5 risk management questions FMs should ask
Optimizing for low occupancy today and tomorrow
Resilience strategies for climate-driven hazards
more featured articles »
Upcoming Events
Jan 26 : What's Next for Healthcare Facilities in These Unsettled Times?
Jan 29 - Feb 2 : ASHRAE Winter Conference [HYBRID] [SEE AHR EXPO]
Jan 31 - Feb 2 : AHR Expo (International Air-conditioning / Heating / Refrigerating Exposition)
Feb 10 - May 12 : ProFM Credential Virtual Coach-led Class [VIRTUAL]
Feb 16 - Feb 17 : BUILDEX Vancouver (arch/design, constr, prop mgmt)