Standard to tackle carbon emissions across entire building life cycle proposed by ASHRAE, ICC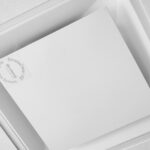 Armstrong, Price promote healthy indoor spaces, launching a ceiling-mounted filtration unit
NBI's game-changing model code will help slash carbon emissions in existing buildings
Uptime Institute's 2022 Global Data Center Survey reveals gains in resilience and reliability, but challenges with sustainability and outages
Drive value and performance with integrated facilities management
EPA informs public about risks of ethylene oxide (EtO) emissions from medical sterilization facilities
TMA Systems acquires Eagle Technology CMMS/EAM software, boosting preventive maintenance offerings
Bogen and Omnilert integrate active shooter detection with mass communication and automated responses
Carrier introduces cost-effective Abound Healthy Air Starter Package to monitor IAQ, and partners with Russell Wilson
Learn integrated lighting best practices from 18 organizations recognized by DOE's Better Buildings
GBAC STAR registers infection prevention technologies for healthier workplaces
more news »
Featured Articles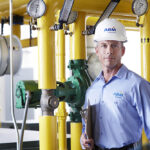 With more than 10,000 engineers, ABM Engineering+ solves onsite issues
How New York City Schools navigated the pandemic
John T. Shea, CEO, The New York City Department of Education, discusses Covid-19 operational changes that will stick around for the foreseeable future
Watch on-demand: Smarter ways to manage your school or university
This roundtable discussion focused on the key topics keeping education facility managers up at night
The changing workspace during and after the Covid-19 pandemic
Paul Head, the director of PH Advisory, discusses how the pandemic caused institutional and commercial facilities to change the way workspaces are designed to adapt to hybrid work schedules
Smart package management can save time for staff, couriers and tenants
Five tips to use ATP monitors to measure cleaning performance, from Ashkin
The facility management perspective
As we enter a new era, it's important to analyze your role as it relates to the future of the cleaning industry.
Hiring? Help with finding and screening your next facility manager
Charles Thomas, industry consultant and facility manager, shares his recruitment tips when filling job vacancies
Seven spaces to help offices meet today's demands
On-demand education: Smart Buildings Summit
These three education sessions cover how FMs can maximize current standard technology in their buildings while planning for future technology needs.
Antimicrobial technologies: Keeping healthcare facilities cleaner and safer with science
more featured articles »
Upcoming Events
Oct 2 - Oct 6 : Light + Building Autumn Edition 2022: Breaking New Ground
Oct 4 - Oct 5 : LightSPEC Midwest 2022
Oct 4 - Dec 20 : ProFM Coached Self-Study Program
Oct 8 - Oct 11 : Healthcare Design Expo + Conference (HCD 2022) (also FM & PM)
Oct 10 - Oct 13 : ISSA Show North America 2022