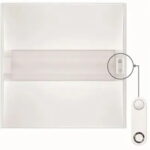 How to use luminaire-level lighting controls for flexibility, efficiency and space-use data, from NEMA/LCA
National Institute of Building Sciences names AC Powell new president and CEO
How the cleaning industry can help wipe out monkeypox, from ISSA/GBAC
Hiring? Help with finding and screening your next facility manager
Versteel adds a sleek, modern chair to complement the Thea table
FSI's eBinder automates compliance reporting within its healthcare-specific CMMS
Seven spaces to help offices meet today's demands
Building and retaining the FM workforce is a mission of many companies. How can they achieve results?
Marley debuts customizable open-coil electric duct heaters, with a handy configurator
The FM skills gap is real – and there are ways to bridge the deficit
AirAnswers' plug-in IAQ monitor detects mold, viruses and other airborne contaminants
more news »
Featured Articles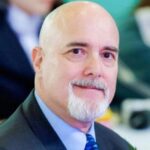 Five tips to use ATP monitors to measure cleaning performance, from Ashkin
The facility management perspective
As we enter a new era, it's important to analyze your role as it relates to the future of the cleaning industry.
On-demand education: Smart Buildings Summit
These three education sessions cover how FMs can maximize current standard technology in their buildings while planning for future technology needs.
Antimicrobial technologies: Keeping healthcare facilities cleaner and safer with science
Facility management departments need to change
"That's how we've always done it" is not an acceptable answer
Welcome back, ISSA Show North America 2022
A preview of the ISSA Show's return to Chicago.
A clean assessment: Using evidence-based data to prove the quality of your cleaning operations
Virtual networking: Next FM Huddle is Friday, August 19
Bring your questions and join fnPrime for 20 minutes of peer networking
Add value to your organization with strategic planning
The facilities department needs to be an integral part of an organization's strategic planning process. Unfortunately, few managers have the necessary skills.
Lunch and Learn: 2021 IEBC Existing Building Code Essentials
Host your own lunch-and-learn training session with your staff
Augmented Reality (AR) 101: The future of FM tools
more featured articles »
Upcoming Events
Aug 16 - Aug 17 : GBAC Symposium 2022: Air Considerations
Aug 18 - Aug 20 : IES 2022 Annual Conference (lighting)
Aug 21 - Aug 26 : ACEEE 2022 Summer Study on Energy Efficiency in Buildings
Aug 23 : GBAC Validation Workshop 2022 [VIRTUAL]
Aug 25 - Aug 27 : ISSA Pavilion; China Clean Expo (CCE); Expo for International FM