by Larry Lawton — Just as push vacuum cleaners eliminated the need to roll up carpets, haul them outside, and beat the dirt off of them, so robots are set to remove some of the drudgery and take floor cleaning to whole new levels of productivity. Although mechanical sweeping, scrubbing, and burnishing made commercial janitorial work much easier over the past century, thanks to vastly improved sensors, artificial intelligence, and global positioning systems (GPS), robots are doing for commercial cleaning what the Hoover vacuum did for housekeeping.
Why Robotics?
Maybe a better question would be why not robotics? As little as 10 years ago, without the intervening decade of rapid innovation and development on multiple fronts, a robotic sweeper and scrubber would have cost far more than it was worth. However, developers of the technology for self-driving cars recognized that their feats could just as easily revolutionize floor cleaning as personal transportation. These aren't your home-sized Roombas®. Commercial robot floor cleaners look much like the machines you currently use in terms of size and shape and cover the same swaths of territory as your old machines.
The same types of sensors that can safely launch driverless cars into traffic can also send smaller machines over the large floor spans in factories, hospitals, schools, hotels, office buildings, and retail stores. If iRobot and Dyson products can efficiently and autonomously sweep and mop your carpets and hardwoods at home, handing your weekends back to you on a silver platter, then why can't large industrial robots clean your company's floors with similar rewards? The answer is they can.
Did You Know?
Robot comes from the Czech word "robota" which means "forced work or labor."
One of the first recorded designs of a humanoid robot was sketched by Leonardo da Vinci in the late 1400s.
The first commercially available autonomous vacuum cleaner, the Electrolux Trilobite, was designed in the late 1990s and made available for commercial purchase in 2001.
With fine-tuning, competition, and mass-
produced components, these machines carry price tags that you simply can't ignore. Moreover, the quality of cleaning you can achieve, plus the economical advantages, make auto-
nomous floor cleaners a truly attractive option to consider in 2018.
Benefits of Robotic Floor Cleaning
Floor cleaning robots offer solutions to several quandaries faced by your janitorial management.
Reduced turnover
It's no secret that janitorial work requires some elbow grease, often applied at inconvenient hours. Because of the nature of facility cleaning, many crew members fit into the unskilled labor category. As much as you would like to pay high wages to the people who sweep and mop, it can often be hard to justify such rates in a tight budget. Finding the balance between pay and loyalty can be tough. Whenever you can't pay enough to buy employee dedication, you suffer the effects of high turnover and training costs.
More consistent quality
Related to high turnover is quality of the cleaning. Sometimes, areas receive less than optimal attention. Even a conscientious employee slinging a wet microfiber mop or walking behind a scrubber can miss a few spots. In some situations, this might pass, but in environments with high sanitation demands, your crew may go over the same areas more than once to make sure no gaps in the cleaning occurred. This takes valuable time away from other critical cleaning tasks requires additional labor hours. Some robotic cleaners can sense the areas that were missed and return to finish the job.
With a self-driving and navigating floor cleaning machine, now the operator can initiate the process then walk away to perform more hands-on cleaning elsewhere. The cleaning quality equals or exceeds that which you expect from your ordinary manned machines.
The overall cleaning robot market is expected to grow from US $1.83 Billion in 2017 to $4.34 billion by 2023. The increased penetration of automation in household appliances, rise in labor cost, and increasing safety concern have boosted the commercialization of cleaning robots, especially in commercial and cleaning applications.
Source: www.marketsandmarkets.com study (February 2018)
Labor costs
If you need more frequent facility cleaning but can't afford to hire more crew members, robots solve the problem. When you can receive clean floors at a substantial time savings in human labor, those extra hours can go towards additional cleaning activities more often. Otherwise, you can simply save those man hours by reducing your staff. Robotic floor cleaners will save costs either way.
Robotic Manufacturers
The available brands of floor cleaning robots have expanded in just a few short years, and 2018 will no doubt offer even more choices. For now, the following brands lead the exploding market for commercial robotic cleaners:
Brain Corp.
Intellibot/Diversey
Avidbots Corp.
Makita Corp.
Tenant Corp.
Nilfisk
Automating as much of your cleaning responsibilities as possible carries a bit of a learning curve. You'll need some training on how to program and operate a new robot floor cleaner. But the payoff in terms of reduced staffing requirements, more consistently clean floors, and lower employment challenges make sense. 2018 should be your year of the robot floor cleaner.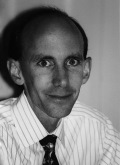 David Lawton is vice president of Lawton Brothers, Inc. a distributor of janitorial supplies. He may be reached through www.lawtonbros.com