by Johann Nacario — February 28, 2022 — ISSA, the worldwide cleaning industry association, just announced that 80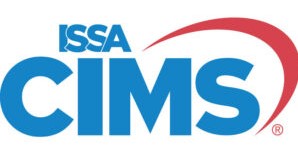 companies around the world have achieved the Cleaning Industry Management Standard (CIMS) certification. Created by the industry, for the industry, CIMS is touted as the first consensus-based management standard that outlines the primary characteristics of a successful, quality cleaning organization.
"Earning CIMS certification demonstrates that organizations are dedicated to a higher standard of cleanliness, which is essential given the bio risks that exist today," said ISSA Executive Director John Barrett. "Using CIMS as a management framework allows cleaning organizations to maintain quality, efficiency, and customer satisfaction."
Relevant for in-house operations and outsourced building service contractors of all sizes, CIMS leverages five core elements of management best practices and requires participants to meet 100% of the mandatory elements and 60% of the recommended elements, per section. An ISSA-accredited third-party assessor completes an on-site evaluation to validate that the cleaning operation follows documented systems and processes that support cleaning for health.
Click this link to see this year's new and renewing companies that have earned CIMS certification.