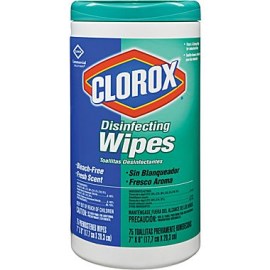 by Shane Henson — November 8, 2013—Working in a clean and organized office not only is better for workers' health, it also improves productivity, according to results from a recent customer survey conducted by Staples Advantage Canada, the business-to-business division of office supply giant Staples in Canada.
A resounding 94% of the customers polled said they feel more productive in a clean workspace, with 77% stating they produce higher quality work in a clean and organized environment, notes Staples Advantage Canada.
In addition to being more productive, 60% felt that better implementation of health and wellness guidelines would decrease illness at work. Of the customers polled, 45% admitted to going into the office when sick, thereby spreading their germs throughout the workspace.
While 95% of respondents felt they maintained good hygiene and a clean office environment, only 37% admitted to cleaning their personal workspace daily. One in three respondents said having more cleaning supplies readily available would help maintain good health at the office. This points to the need for facilities managers to supply such materials, such as cleaning wipes and disinfectants, particularly with flu season approaching.
Staples Advantage Canada says that recent research from Kimberly-Clark Professional echoes the argument, finding that hygiene wellness programs are said to reduce an employee's chance of catching a virus by as much as 80% in an office of roughly 80 employees. Further to that point, the company says that the best method to battle bacteria and illness is to encourage employees to use hand sanitizers and disinfectant wipes on germ hot spots such as desks, doorknobs, photocopying machines, break rooms, and restrooms.