by Brianna Crandall — September 29, 2021 — ABM, a US-based international provider of facility solutions, recently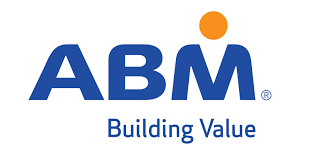 announced that it has reached a definitive agreement to acquire Able Services, a leading facilities services company headquartered in San Francisco. The transaction is expected to close by the end of September, subject to approval.
Founded in 1926, Able is a family-owned provider of building maintenance, engineering and facility operations across the United States. Facilities engineering services represent approximately 60% of their total revenues, with janitorial services accounting for approximately 40%. Able's 80% unionized workforce provides facility services to over one billion square feet of real estate, strengthening ABM's national presence. ABM expects the transaction to be accretive to adjusted earnings per share immediately after closing.
The acquisition will also bolster ABM's engineering and technical services with additional revenue and expand ABM's sustainability and energy efficiency offerings amid growing demand for environmentally responsible solutions.
ABM provides facility solutions through more than 100,000 employees in 350+ offices throughout the U.S. and various international locations. ABM's comprehensive capabilities include janitorial, electrical and lighting, energy solutions, facilities engineering, HVAC and mechanical, landscape and turf, mission-critical solutions and parking, provided through stand-alone or integrated solutions. ABM provides custom facility solutions in urban, suburban and rural areas to properties of all sizes — from schools and commercial buildings to hospitals, data centers, manufacturing plants and airports. ABM Industries Incorporated, which operates through its subsidiaries, was founded in 1909.
 Scott Salmirs, president and chief executive officer of ABM, noted:
This acquisition is fully aligned with the strategic plan we have developed to accelerate our revenue growth and margin expansion in the coming years. Able represents an excellent strategic and cultural fit for us, adding to our scale in engineering and janitorial services, which represent priority growth areas for ABM over the next five years. Additionally, Able's commitment to delivering outstanding service to its clients while engaging with its team members fits well with ABM's culture and values. Together, we will build upon our respective strengths and shared values as we provide a broader array of services to an expanded client roster.

Able's strong engineering capabilities will assist us in achieving our strategic growth objectives as we build upon our offerings to include integrated facilities services and multi-service bundles to our core clients. At the same time, Able's substantial janitorial services business in key geographies and long-standing relationships with large corporate clients are perfectly aligned with our broader portfolio. We will gain over $400 million in janitorial services revenue at a time when safety and health are of primary importance to commercial clients. Through our EnhancedClean offering, ABM has become a leader in virus protection services, and we believe that our combined janitorial business will be well-positioned to meet continued demand for these services in a post-pandemic environment. We greatly admire Able's heritage, excellent reputation, and highly talented team members. Importantly, we both are mission-driven organizations, and our collective purpose has never meant more, while the value and demand for what we do continues to increase.
Paul Saccone, chief executive officer of Able, remarked:
This combination provides us with an excellent opportunity to continue to grow our business, supported by the resources of ABM. We both have long histories of serving clients and building a collegial culture that prioritizes being a trusted provider to some of the largest companies in the world, delivering customized services and creating leadership paths for our employees. We look forward to working together to continue to provide clients with high-quality services and support.
ABM also expects to achieve cost synergies within the first year following completion of the transaction.
A replay of the ABM Conference Call August 25 discussing the transaction, as well as a  presentation, will be available on the ABM website through mid-October.