by James Barbour and Jeffery Friedman — This article originally appeared in the March/April 2020 issue of FMJ
Loading docks are a complex ecosystem of competing priorities and constant action. Facility managers are all too familiar with the challenges this environment poses and can be hesitant to implement robust security processes that may affect efficient operations. Nevertheless, the loading dock is a significant source of risk for any organization. For years, facility operators and security departments have worked hard to maintain this delicate balance and make loading docks a safer and more streamlined component of their shipping and receiving operations. Often, these efforts fail, and the equilibrium is out of balance one way or another. However, with a well-defined concept of operations in place and the proper tools and resources deployed, loading dock security can actually increase efficiency instead of hampering it.
What are the risks?
Conventional thought is that the biggest risk to any facility is a truck bomb. While this is true, loading docks are confronted with myriad threats on a daily basis. As well-prepared security and facility professionals know, it's not only about which vehicles a facility keeps out, but also why someone gets in. According to the United States Department of Labor, in 2018 there were more than 1 million employees working in a warehouse facility or loading dock in the U.S. alone. It only takes one individual with false identification to cause thousands of dollars in damage to one facility.
There are several reasons loading docks and warehouse facilities are especially prone to threats, including:
Loading dock and vendor entrances are an easy target
Hard to keep up with drivers in different uniforms coming in and out
Rotating security officers without a database of names and IDs
While there is a lot of emphasis on vehicle security and implementation in barriers, vehicle restraints and other physical measures; gates and barriers alone will not provide a complete solution for an airtight, secure operation.
In day-to-day operations, risks in a facility can include:
Vendors coming in without insurance
Unauthorized access to the facility
Theft
Drivers on a watchlist let into the premises unknowingly
Incorrectly timed or schedule mix-ups between vendors
Implementing comprehensive loading dock security procedures
Cooperation between security and facilities
A concept of operations needs to be implemented that has buy-in from all stakeholders involved with loading dock operations.  Security cannot demand processes that are overly burdensome and unnecessarily slow down the ingress and egress of vendors and deliveries. At the same time, facilities need to let security properly verify and authorize vehicles coming onsite. Both sides have significant skin in the game. If packages are late or contractors are being turned away, then facilities will have to answer to angry employees and management. If an unauthorized vendor causes damage or does something more nefarious, security is in the hot seat. Each site will require its own unique concept of operations. Once agreed upon, the policies need to be written down and easily accessible; however, having a policy alone is not enough. All staff needs to be trained in their area of responsibility and employees should be retrained yearly. The policies in place must be followed and lax enforcement needs to be addressed. If exceptions must be granted, there needs to be a documented process on how to do so. These decisions should not be made on an ad hoc basis. It is important to remember that both sides are working toward the same goal. This isn't a zero-sum game where one department comes out on top.
Vendor management and scheduling
There is no way around it, an organization must let vendors onsite. Each facility will have a large network of third parties that will be granted temporary access. Loading dock operations will always be an invitation to risk, and this risk is compounded by the rise of outsourced services. Your vendors and their vendors and companies have very little control when it comes to limiting who needs to be onsite. Therefore, it is imperative to establish a list of approved vendors that is managed and always kept up to date. Vendors should only be on the approved list if they are in good standing and have valid COI (Certificate of Insurance) on file. When at all possible, vendors should be required to submit their known drivers, their fleet with license plate numbers, their subcontractors, and those associated drivers and vehicles. Not only should this information be on file, but it should be in an organized database that is easily accessible to personnel at a gatehouse or entry point. What is the purpose of having approved vendors if that information cannot be quickly verified at the perimeter?
Capturing as much vendor information as possible will greatly improve loading dock security, but a company should not realistically expect to be able to capture their whole network in one list. Large logistics companies such as FedEx or UPS are not going to supply most companies with their fleet and driver information. Vendor turnover is also an issue and it may be hard for vendors to relay personnel changes in a timely manner. This is where the importance of scheduling deliveries and events comes into play. All deliveries should be submitted to a centralized database and vendors should be requested onsite at specific times. Many companies anticipate pushback; however, most vendors prefer pre-scheduled times because they know they are expected and will turn around the delivery faster and move on to their next client. Nevertheless, not all vendors will agree to come at a time dictated by the client. The deliveries and events should still be scheduled in the system even if a specific time is not available. Personnel at the perimeter need to be supplied with a daily list of expected deliveries. This can be on paper but is more effective when digitized and available on the network.
Vendors coming onsite will now be run against the approved vendor list and the expected deliveries. If both are a match, access can be granted with minimal additional verification. In cases where vendor scheduling at specific times is not possible, security can still match them up to an expected delivery. Amazon may not say when they are coming or who is coming, but security will be able to verify that someone is expecting the delivery they are here to drop off. Now they can add the driver or truck to the database. Even if third-party companies do not supply all their information, organizations should still work to capture this information. The process of building this intelligence will capture a company's third-party network over time.
Security technology
To effectuate a comprehensive security solution, most experts are now relying on cloud-based software systems to support secure workflows. This concept of operations supports logistical nuances that rarely come up in typical access management. Through web and mobile applications, teams can orchestrate an effective and efficient loading dock.
What does a streamlined security system at a loading dock look like?
First, there's a cloud database that can be accessed by all security officers.
Vendors are scheduled in advance, allowing security personnel to cross-check driver information and vendor insurance.
The system alerts officers of any insurances that are about to expire or any drivers who are currently under a global or local watchlist.
When the expected driver arrives at the loading dock, their credentials are scanned, matched and a record is saved onto the database.
In high-risk facilities, license plate recognition software is incorporated and matched per vendor or vehicle.
Along with LPR software, extremely secure facilities also utilize underground vehicle inspection systems.
Data and reporting
An additional benefit of employing the above-mentioned security technology is the plethora of data that becomes available. Any system deployed will create outputs, and these outputs can be utilized to make informed business decisions. A common mistake many companies make is ignoring this data and the insight it can give. Scheduling deliveries as well as tracking unscheduled deliveries will allow an organization to make better decisions regarding resource allocation. Knowing which departments' deliveries take up most of the time at the loading dock allows facilities and security to ask for contributions to the budget backed up by actionable intelligence. Data such as this would not be available if an organization did not implement secure operations at the loading dock – security leads to efficiency.
Making loading dock security a top priority
It can be easy to get complacent when it comes to security at the loading dock. Often, it's assumed that having security personnel onsite is sufficient.  However, even with officers guarding the dock without an established database, they have no way of knowing why a vendor is there and if they can be trusted or should be let in. Without being able to ascertain the intentions of the drivers coupled with no advance knowledge of a vehicle's arrival, every vehicle is a threat.
Until now, whether the driver could be trusted or was a threat was impossible to know, but the proper tools to secure a warehouse are finally within reach. Using the right system will give security officers the necessary information to make an instant decision on whether a vehicle and its driver should have access to a loading dock or a facility.
Although many might think terrorist attacks are a rare occurrence, the fact that there have been at least 14 incidents involving vehicles in an act of terror since 2017 should be enough reason to make security at the loading dock a focus. With the growing concern that improvised explosive devices, or IEDs, are transported by vehicles, there is no reason for buildings to let in unmarked delivery vans or rented trucks without taking proper security measures first.
Even though no security system can guarantee the loading dock will be 100 percent risk-free, comprehensive risk mitigation can be practical and rewarding when security is a top priority and best practices are closely followed. Insurance professionals who are deciding on your premiums are looking at how you operate, with what technology and how you are lowering risk.
While it may seem counter-institutive, enhancing security operations will lead to increased efficiency. As long as the right systems are in place and concept of operations maintains the balance between security and facilities, the rewards to reap are plenty.
About the authors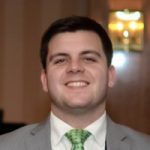 James Barbour is the Director of Strategic Partnerships at Building Intelligence, where he is responsible for developing the partner program as well as the company's marketing initiatives. Prior to joining Building Intelligence, James served as the Manager of Marketing & Strategic Partner Relationships at Kratos PSS.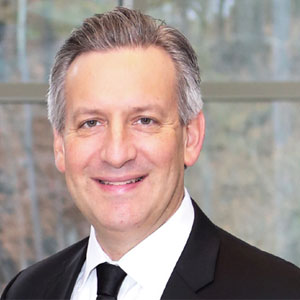 Jeffrey Friedman serves as the CEO of Building Intelligence Inc. He's a former real estate attorney with web-based application development skills. At Building Intelligence, he leads a team of passionate and brilliant inventors and business leaders delivering cloud-based solutions to the security and real estate industry. Friedman applies his unique set of skills to the convergence of security and FM, particularly in how it applies to risk, operations and asset management. He is also an inventor who has co-authored two patents and has filed a third.