by Mital Hall, Ashley Schnetzer, Alexa Stone and Jessica Wright — This article originally appeared in the November/December 2021 issue of FMJ
To address today's urgent climate needs, the largest countries in the world have committed to net zero emissions by 2050. Achieving this goal requires not only a transition to renewable energy, but also a fundamental shift in the existing economic model. The prevailing economic model, the linear economy, has been in place since the Industrial Revolution and is based on the false assumption that resources are unlimited. After two centuries, the linear "take-make-waste" model has resulted in vast environmental and social consequences. By contrast, circular thinking is long-term by design. Producers are responsible for the products they manufacture throughout their entire lifecycle. Manufacturers use strategies to extend the life of products, repurpose them and capture remaining material for reuse with the goal of zero waste.
Facility managers in the seat of influence
The role of procurement is heightened in a circular economy where this discipline functions as a gatekeeper filtering out products and suppliers that do not meet the established criteria.  Historically, price, quality and convenience are primary considerations. In a circular economy, products are also evaluated for durability, reusability, recyclability and the circularity of the processes used in their creation.  Regarding product selection, facilities managers (FMs) have the advantage of lifecycle exposure to many products and can add value by proactively sharing product insight with the C-Suite and offering to participate in the development of procurement criteria. When needed, FMs can also build a business case for decisions that have previously been eschewed because of higher upfront costs, but that are offset by a lower Life Cyle Cost (LCC), greenhouse gas (GHG) emissions, or occupant health benefits. The iceberg principle makes it easy to understand the life-cycle cost of a product. Sometimes, the purchase represents as little as 10 percent of the total cost of the product, while the remainder consists of operations, maintenance, environmental impact and decommissioning.
Corporations are participating in circular concepts
Many large corporations have shifted toward circular practices to reduce GHG emissions and slow climate change. IKEA is piloting its first furniture buyback and resale program in the United States. Customers can sell their gently used IKEA furniture in exchange for store credit. The used items will then be available for resale in the store's "as-is" section at discounted prices. Furniture buyback and resale services will become a permanent service at IKEA. IKEA has launched similar programs in other countries as it progresses toward its corporate goal to become climate positive by 2030, reducing more GHG emissions than the entire IKEA value chain emits. With circular economy principles are used as standards to guide all procurement decisions, IKEA[1] has committed to:
Design all products for circularity, meaning they can be reused, refurbished, remanufactured, and recycled;
Procure and use renewable or recycled materials in all products by 2030; and
Strive towards 100 percent renewable energy.
IKEA's suppliers are expected to cascade these standards throughout their supply chain including raw material, component, or ingredient suppliers, subcontractors, and agents.
Walmart, the world's largest retailer, provides cascading procurement standards as well. The retailer aspires to "…break the link between consumption and waste as part of a movement toward a circular economy, meaning a transition from a 'take-make-dispose' approach to one that values the reuse and regeneration of materials."[2] Walmart is working toward eliminating waste in their operations and value chain, with a focus on:
Achieving zero operational waste in U.S., Canada, and Mexico by 2025;
Providing customers ways to buy gently used products; and
Investing in local infrastructure to enable adoption of recycling and reuse.[3]
Waste not
One driving force behind the need to shift toward a circular economy system is the volume of waste created in a linear economy. The impact of landfill waste is multidimensional: valuable materials are buried, decomposition results in GHG emissions, new raw materials are extracted from the earth, and valuable energy and water are required to make new materials and products.
This massive volume of waste has overburdened municipal recycling systems. Contamination rates, commodity markets, and complex materials are straining recycling markets. Local governments and taxpayers cannot bear the growing financial burden to manage waste.
There are several frameworks and tools FMs can use to guide the creation of their organization's circular economy model. The Ellen MacArthur Foundation offers the ReSOLVE framework to help businesses and governments generate circular strategies and growth initiatives through six action areas. See Table 1 below.
Table 1: ReSOLVE Framework (adapted from source)[4]
Action Area
Definition
FM Application
REgenerate

• Shift to renewable energy and materials

• Reclaim, retain, and restore health of ecosystems

• Return recovered biological resources to the biosphere

·         Solar PV, Wind, and Hydro power production

·         Purchase regenerative and high-quality products – such as Forest Stewardship Council wood

·         Certified compostable packaging

Share

• Share assets – keep product loop speed low and maximize product use by sharing them with different users

• Reuse material through entire technical lifetime

• Prolong life through maintenance, design for durability, upgradability

·         Peer-to-peer sharing of privately owned products or public sharing of a pool of products such as fleets

·         Reuse of building materials during construction and renovation projects

·         Design flexible spaces for sharing and multi-purposing of buildings

Optimize

• Increase performance/efficiency of product

• Remove waste in production and supply chain

• Leverage big data, automation, remote sensing

·         Building management software such as Computer Maintenance Management Systems (CMMS)

·         Predictive and Preventive Maintenance equipment programs

·         Reduction of avoidable material waste

·         Smart meters for continuous improvement in building efficiency

Loop

• Remanufactured products or components

• Recycle materials

• Digest anaerobically

• Extract biochemicals from organic waste

·         Use of pre- and post-consumer content

·         Anaerobic Digestion[5]

·         High-value recycling of components and materials (construction)

·         Remanufacturing of machinery

Virtualize

• Dematerialize directly

• Dematerialize indirectly

·         Direct – Books, Manuals, CDs, DVDs, travel, training

·         Indirect – Online shopping

·         Workplace Business Intelligence Tools

Exchange

• Replace old with advanced non-renewable materials

• Apply new technologies

• Choose new product/service

·         3D printing of building modules

·         Multimodal transport

·         Product as a service model
Circular economy in action
The following practical examples describe the benefit of implementing Circular Economic concepts:
New business model: Nesoddtangen; Akershus, Norway (ReSOLVE Action Area – Share): The construction industry is often highly competitive and lacks collaboration. By applying the circular economy concept to share and optimize, this company turned competitors into collaborators with a united vision to reduce costs and environmental impacts.  Because idle equipment does not generate revenue, owning and operating equipment with minimal down-time is a key to profitability. By establishing a business-to-business company, Nesoddtangen now rents tools and equipment online through a cooperative alliance of construction companies. This collaborative consumption decreases costs, improves efficiencies, and reduces emissions. Source: Circular Economy Club: https://www.circulareconomyclub.com/solutions/ce-focus-construction-industry/
Service versus product: Schipol Airport; North Holland, Netherlands (ReSOLVE Action Area – Exchange): Schiphol airport has a goal to generate zero waste by 2030. When reviewing a lighting retrofit through circular economic principles, the Schipol team identified lighting-as-a-service. This highlights the circular economy concept of Exchange. This successful rental program means that Schipol only pays for the light it uses and Phillips, who provides the equipment, is responsible for the performance, durability, and recycling at end of life (EOL). This program saved the airport money on materials and staff management of lighting. Source: Circular Economy Club; https://www.circulareconomyclub.com/solutions/renting-lighting-schiphol-airport/
Design out waste: Loop; United States (ReSOLVE Action Area – Optimize) The group at Loop knew that recycling was not the answer to plastic pollution. Mimicking the "the milkman" model, they developed a program to sell products in reusable containers, delivered in a reusable bag, with online shopping and customer service. The concept is a person will buy shampoo from them in a metal container with a small 100 percent refundable deposit. When empty, the container is returned in the bag it was delivered in back to the distribution center. The container is cleaned, refilled, and sent back to the customer or the customer is refunded the deposit. Packaging keeps being reused thought this loop program until it is at EOL, at this point the Loop program recycles the container to be made into a new container. Loop website: https://loopstore.com/how-it-works
Next steps
To envision circular opportunities for a facility, start by answering these questions:
What are the organization's goals for energy, water, waste, and emissions?
Can the team improve performance toward these organizational goals?
What metrics are currently measured (via CMMS, BAS, EMS or manually)?
What additional KPIs would measure the flow of material and waste?
What assets are nearing EOL? How could the replacement better serve circular economy principles?
FMs are ideally positioned to support the immediate, international effort to slow climate change. FMs are critical participants in the move toward renewable energy and circular economy concepts. They will be the process flow architects, at least in part, of the circular concepts for buildings and organizations. The time for the FM industry to act is now. Leading businesses have already set ambitious circular goals, while others will quickly move in this direction.  FMs are the frontline workers in the global transition to circularity. Their expertise is more valuable now than ever before.
Footnotes
[1] https://www.ikea.com/us/en/this-is-ikea/sustainable-everyday/a-circular-ikea-making-the-things-we-love-last-longer-pub9750dd90
[2] https://corporate.walmart.com/esgreport/esg-issues/waste-circular-economy
[3] https://corporate.walmart.com/esgreport/esg-issues/waste-circular-economy#relevance
[4] Ellen MacArthur Foundation, SUN and McKinsey Center for Business and Environment, Growth Within: A Circular Economy Vision for a Competitive Europe (2015). Based on S. Heck, M. Rogers, P. Carroll, Resource Revolution (2015).
[5] https://www.epa.gov/sites/default/files/documents/Why-Anaerobic-Digestion.pdf
About the Authors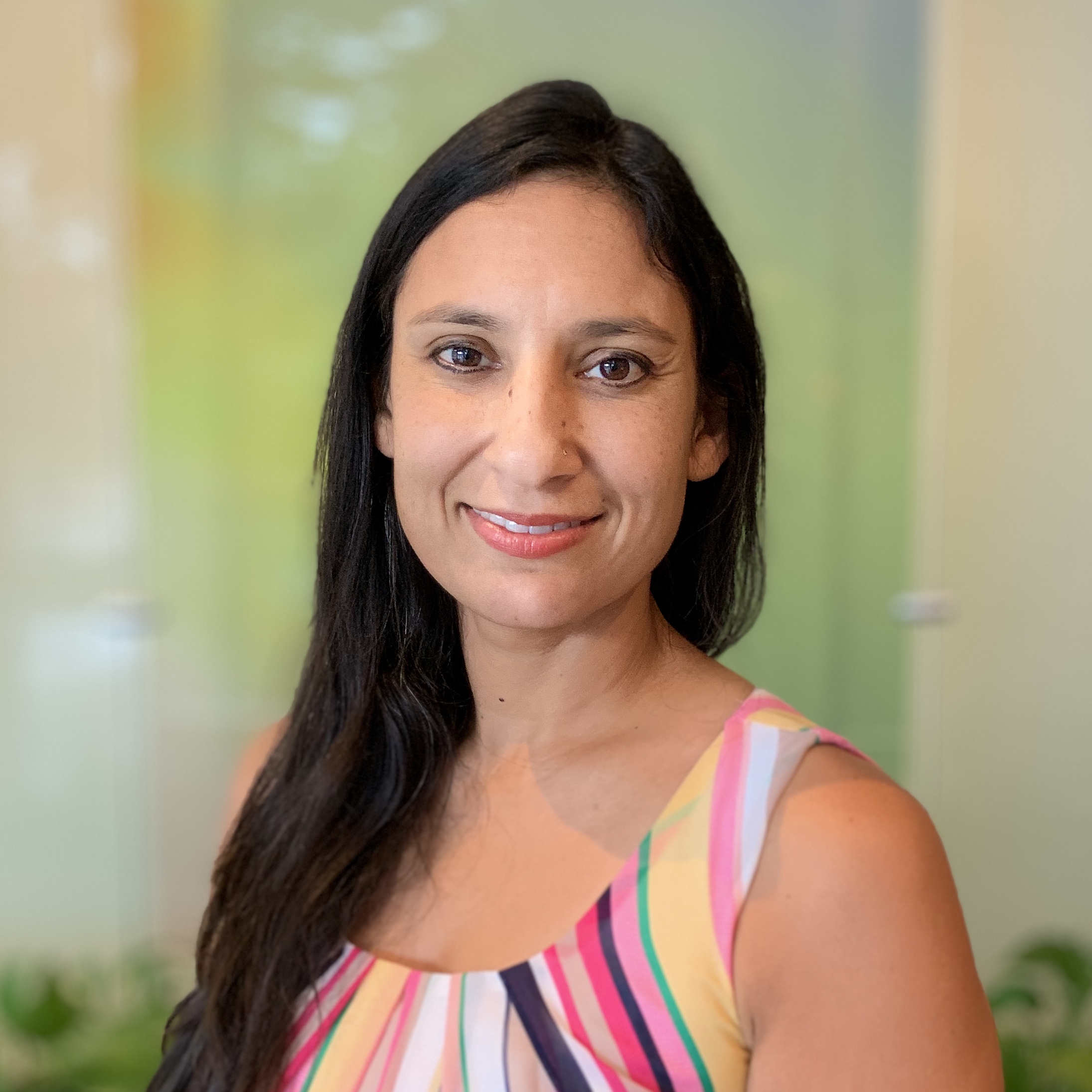 Mital Hall PMP, LEED AP O+M, CC-P serves as ecoPreserve's vice president, where she manages strategic growth. Her skillset is the result of more than 15 years of sustainable development experience that includes work with universities, local/state/federal governments, and businesses. Hall brings cost-effective and sustainable solutions to each project, for every client. She champions continued process improvement, develops sustainability policies, and initiates green team activities and reporting.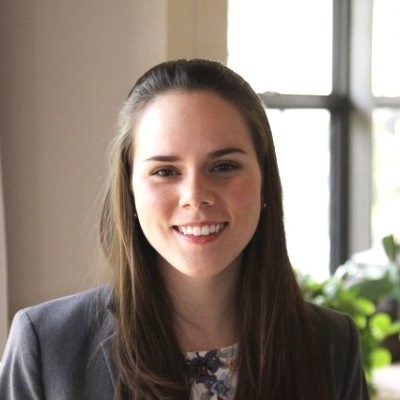 Ashley Schnetzer joined ecoPreserve as a recycling monitor, supporting an Orange County project to optimize recycling in the community. She now works as a Sustainability Specialist focused on growth and strategy. Her role includes research, writing, and frontline interaction. She is guiding ecoPreserve through the United Nations Sustainable Development Goal tracking process and then through B-Corp Certification. Schnetzer graduated from the University of Central Florida with a degree in biology and minors in business and environmental studies.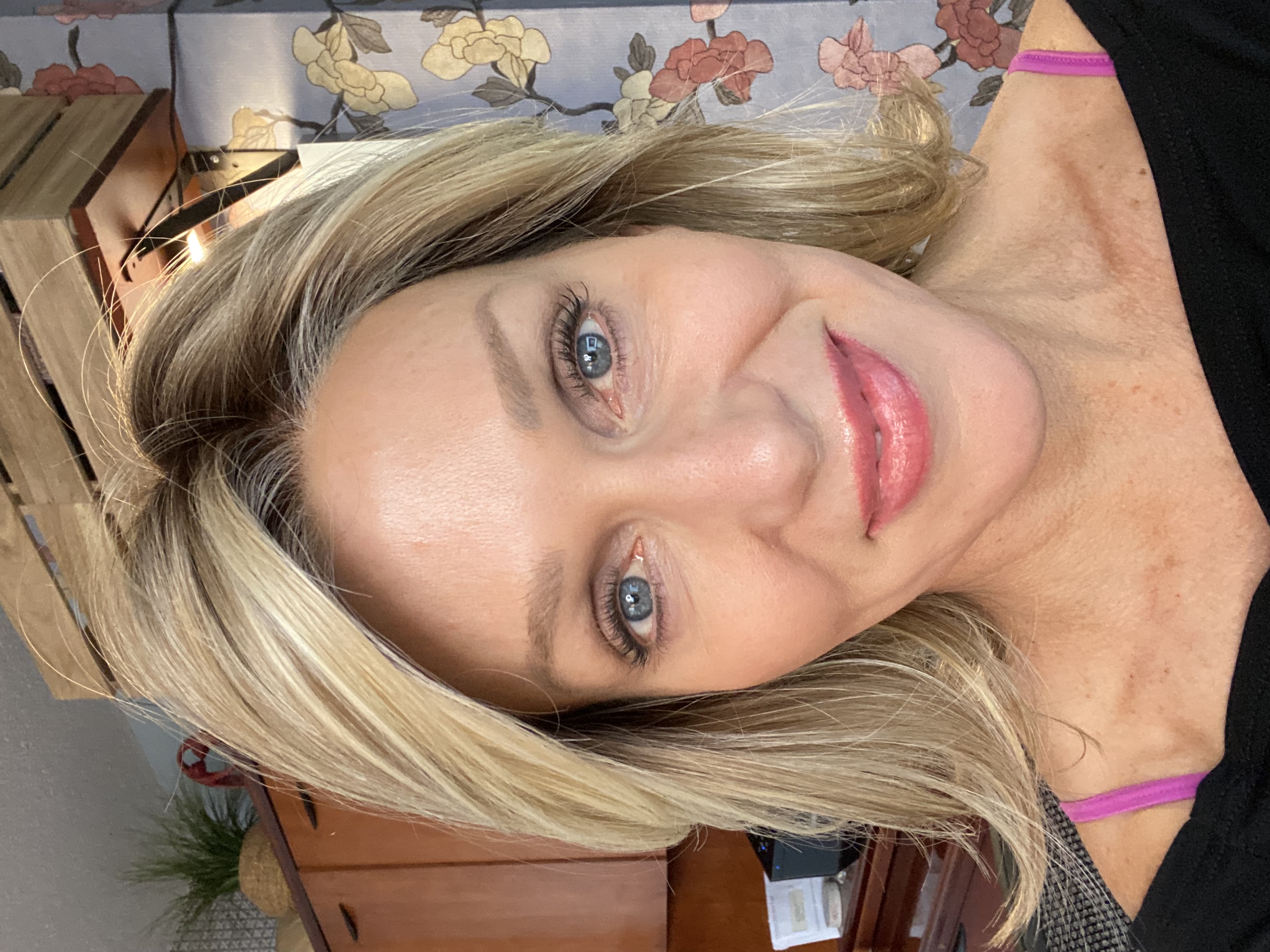 Alexa Stone, LEED AP O+M, SFP®, ENV SP, left corporate America to found ecoPreserve, a mission-driven, certified woman-owned small business in 2009. In ecoPreserve's first decade, she developed an organization of experienced and credentialed sustainability and resiliency professionals. Stone serves on boards of IFMA's Environmental Stewardship, Utilities & Sustainability Community and the University of Florida College of Design, Construction and Planning. She serves as a judge for the Orange County Public Schools Green Schools Recognition Program and Practice Green Health.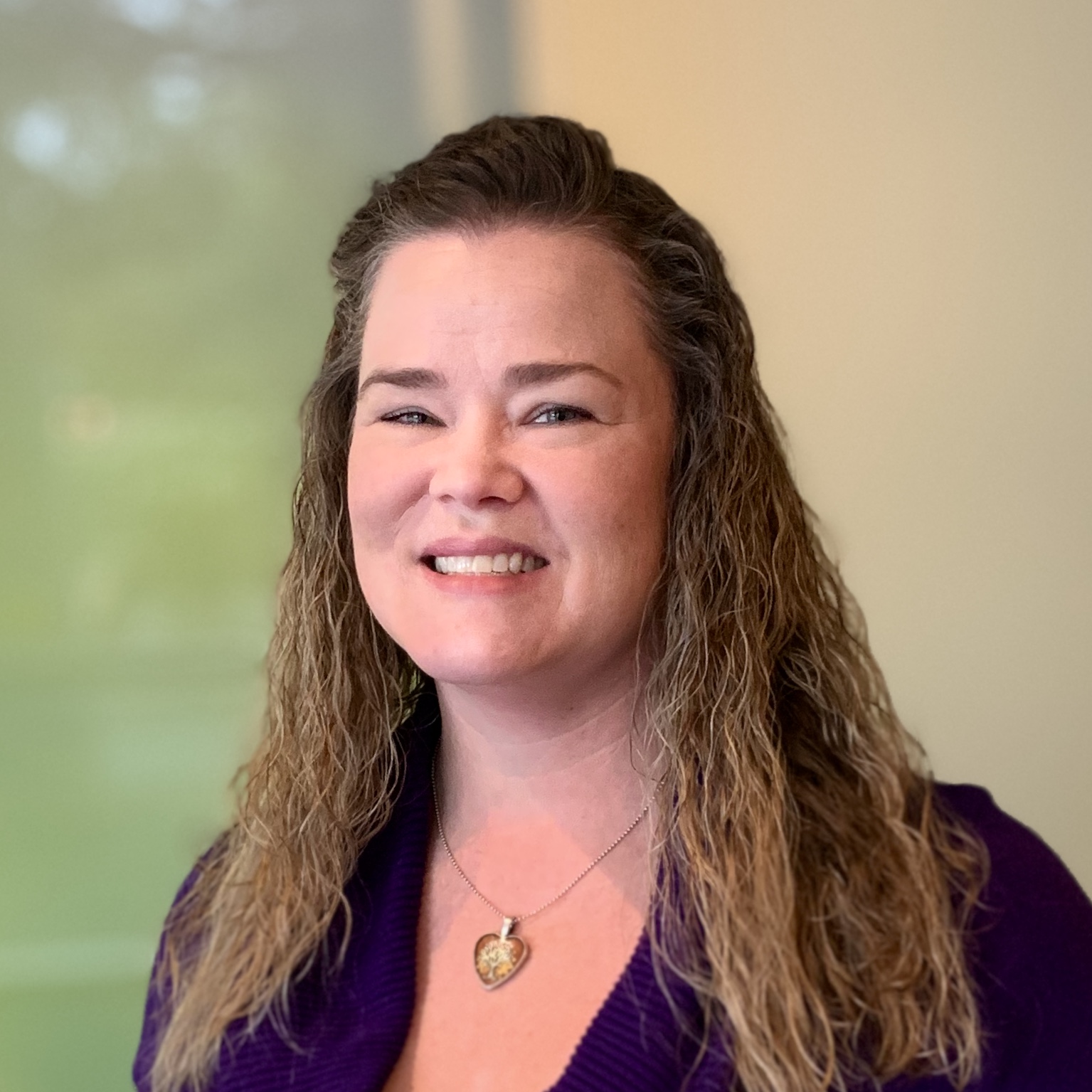 Jessica Wright, LEED AP BD+C, Florida Water AP, TRUE Advisor, leads the Resource Lifecycle Division at ecoPreserve providing process and material assessments and strategic plans resulting in increased diversion rates, cost savings, and improved employee engagement. Wright's problem-solving and change management skills were honed through years of experience leading operational, construction, and waste management projects. She was named one of the 2020 Women to Watch as part of the Women in Green Leadership program.