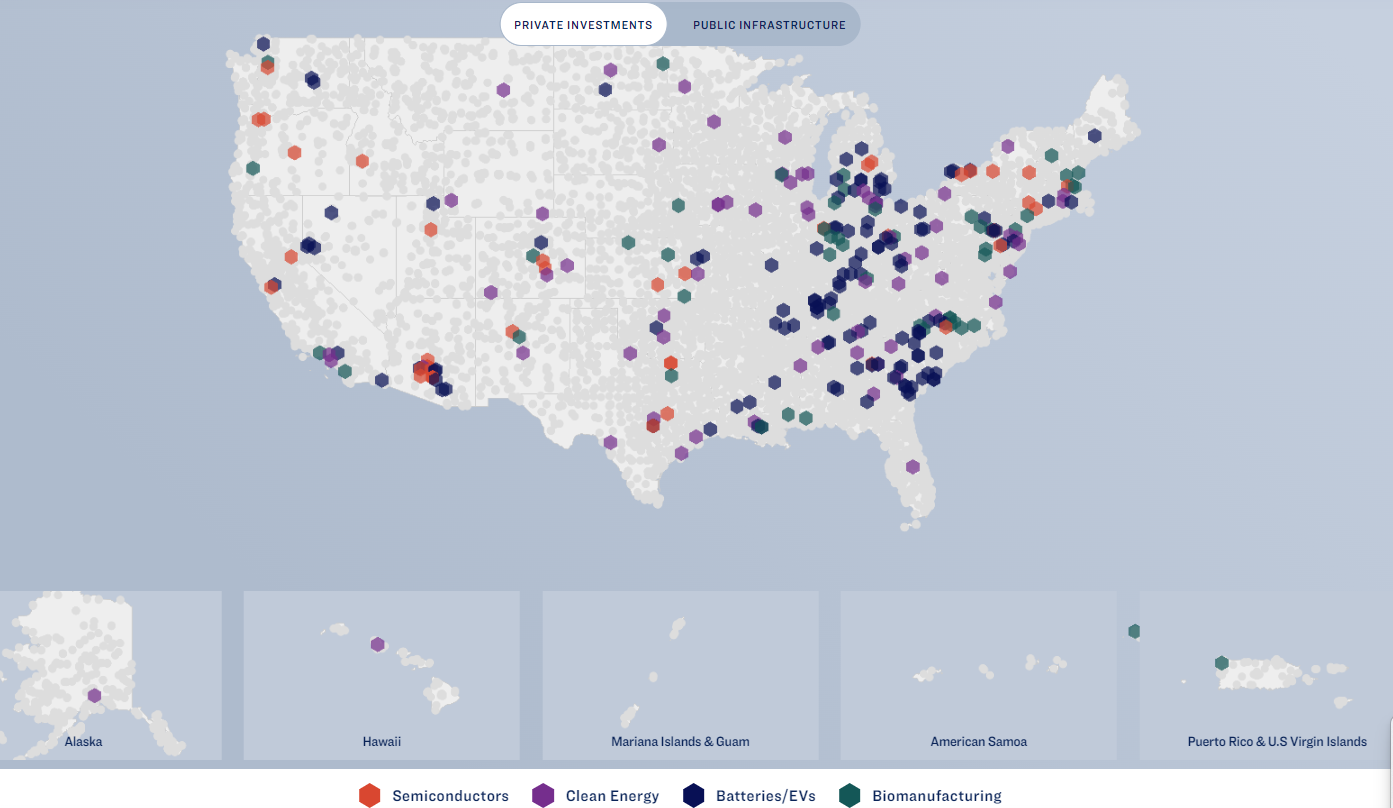 Posted by Johann Nacario — June 27, 2023 — The Biden-Harris Administration recently announced a $51 million Ride and Drive Electric funding opportunity through President Biden's Bipartisan Infrastructure Law to accelerate the electrification of the nation's transportation sector and spur private sector investments in clean transportation. The Administration also announced the launch of the National Charging Experience Consortium to advance rapid, on-the-ground solutions that ensure a convenient, reliable, equitable, and easy-to-use charging experience for all Americans with chargers that are made in America.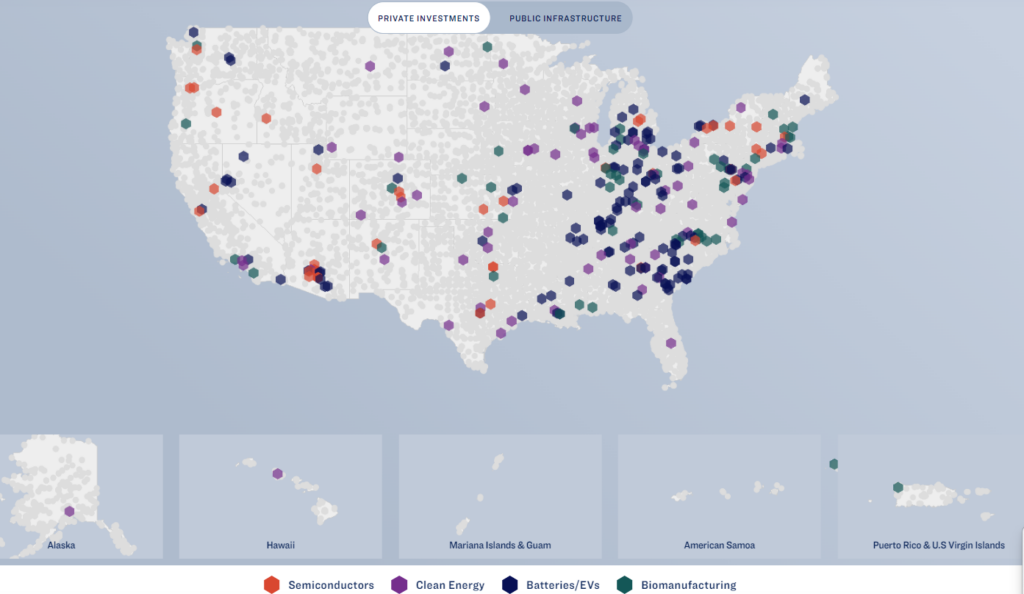 The Joint Office of Energy and Transportation (Joint Office) will administer the Ride and Drive Electric program and has funded DOE's Idaho National Laboratory to lead the National Charging Experience Consortium. Managed by the Departments of Energy (DOE) and Transportation (DOT), the Joint Office was created through the Bipartisan Infrastructure Law to build a national electric vehicle (EV) charging network that will spark public confidence in EV adoption and fill charging gaps in rural, disadvantaged, and hard-to-reach locations. These announcements support President Biden's Investing in America agenda to grow the American economy from the bottom up and middle out — rebuilding the nation's infrastructure, creating good-paying jobs, and building a clean energy economy that will combat climate change and make communities more resilient.
U.S. Secretary of Energy Jennifer M. Granholm stated:
Thanks to President Biden's Investing in America agenda, we are developing a robust and reliable EV charging network that is accessible in all communities and easy to use for all riders and drivers. Rapidly modernizing and electrifying key parts of our transportation sector is how we'll meet consumer needs and achieve widespread electrification.
U.S. Transportation Secretary Pete Buttigieg added:
Under President Biden's leadership, we are creating a new generation of good-paying jobs building the vehicles of the future and the infrastructure that supports them. The EV revolution is well underway, and this funding will help to ensure that every American can access the benefits and count on a reliable EV charging network across the country.
Ride and Drive Electric Funding Opportunity Announcement
Electrifying America's transportation sector will play a critical role in mitigating greenhouse gas pollution and climate change while benefiting all Americans through improved health outcomes, reduced fuel and maintenance costs, and strengthened energy security. With more than 3 million EVs on the road, federal investments to reach President Biden's goal of building a national network of 500,000 public EV charging ports will allow even more Americans to make the switch to electric. The Ride and Drive Electric funding opportunity will advance this mission by:
Enhancing EV charging resilience
Providing equitable access and opportunity in electrification through community-driven models for EV charging deployment and workforce development
Improving EV charging performance and reliability
This funding will help to increase reliability of chargers by providing funding for validating and testing charging equipment; advance new business models for electrified shared mobility and fleet-based services; and increase opportunities for underserved communities through new jobs and training resources, among others. Aligning with the President's Justice40 Initiative, all applicants must outline the benefits that will be delivered to disadvantaged communities through the Ride and Drive Electric funding opportunity. The Ride and Drive Electric funding opportunity deadline for concept papers has passed.
The National Charging Experience Consortium (ChargeX)
Led by DOE's Idaho National Laboratory, Argonne National Laboratory, and the National Renewable Energy Laboratory, the ChargeX Consortium will rapidly develop solutions that ensure an easy and reliable charging experience for all Americans. The objective of ChargeX is to help the EV industry achieve first-time plug-in success every time a customer uses public charging infrastructure. ChargeX will collaborate with organizations representing a cross-section of the EV charging industry on usability and accessibility issues that require multi-stakeholder collaboration to address. The Consortium already has commitments from nearly 30 companies and organizations that are working to support the deployment of a reliable national charging network. The ChargeX Consortium complements the foundation for charging reliability established by the minimum standards for Federal Highway Administration Title 23 funded EV charging infrastructure projects and complements the Ride and Drive Electric funding opportunity.
For more information or to request to join the ChargeX Consortium, visit ChargeX.