Posted by Janet B. Stroud — November 14, 2023 — Global nonprofit ecolabel provider Green Seal just announced that representatives from leading retailers, industry associations, manufacturers and purchasers have joined its working group to provide their advice and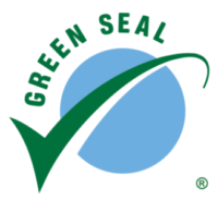 expertise to the revision of Green Seal's Standard for Sanitary Paper Products (GS-1) and align on meaningful sustainability leadership claims for this product category. The McMorrow Reports & FMLink Publisher Michael Walsh will be lending his industry expertise to the group as well.
Companies with Green Seal-certified sanitary paper products currently achieve measurable sustainability impacts — including preventing 12.5 million metric tons of CO2 emissions annually — and trust Green Seal to validate they meet rigorous environmental leadership criteria while delivering uncompromising performance. Purchasers trust Green Seal-certified products because they achieve a significantly reduced carbon footprint, protect ancient and endangered forests, and use a chlorine-free bleaching process that protects water quality.
With the goal of increasing the impact of Green Seal's sanitary paper product program, this revision will explore opportunities to expand certification pathways and assess whether different leadership criteria are needed to better serve the household market.
In a market awash in green claims, Green Seal plays a critical role as a convenor of experts in the consumer goods industry to align around meaningful, verified claims underpinned by criteria that deliver true health and environmental benefits.
The following members of Green Seal's working group will provide their expertise in solid waste and recycling, green product procurement, pulp and paper manufacturing, carbon benefits of alternative fibers, and corporate sustainability to Green Seal's Sanitary Paper Products Standard update:
Allen Hershkowitz, Environmental Science Advisor
Aramark & Avendra Group
Cascades
Cloud Paper
Essity
Environmental Paper Network
General Services Administration
Georgia Institute of Technology
Georgia-Pacific
Grove Collaborative
Hilton-Americas Houston
Kimberly-Clark Corporation
Marcal
McMorrow Reports / FMLink
Noble House Hotels
Pima Community College, Tucson
Resolute Tissue
Waxie/Envoy Solutions
West Allis-West Milwaukee School District
Who Gives A Crap
"Sustainability is a growing factor in consumer purchasing decisions, but many shoppers find it frustrating to try to make choices based on a patchwork of certifications and claims that lack meaning or consistency," said Doug Gatlin, CEO of Green Seal. "Green Seal brings the industry together to align on clear definitions for meaningful green claims while ensuring that there are no tradeoffs between a product that meets a high standard for protecting people and the planet and one that performs well."
Sanitary paper products such as toilet paper, paper towels and facial tissue are essential items used at home and work each day. These products are typically used only once before being thrown or flushed away. The fiber composition of these products has a significant impact on their overall environmental footprint. For example, products made from virgin fiber can generate three times as many CO2 emissions as products made from other types of pulp.
The market for recycled fiber has undergone dramatic changes in recent years due to the Covid-19 pandemic and impacts of the China Sword policy. As a result, Green Seal is evaluating possible revisions to the sustainability criteria in its GS-1 Standard for Sanitary Paper Products — including the highly stringent recycled fiber requirements — to ensure they align with market needs as well as new sustainability opportunities for the product category. Through this revision, Green Seal will also explore the potential for certification pathways for sustainably sourced alternative fibers (e.g., bamboo) and will assess whether different leadership criteria are needed for the household market versus the away-from-home market.
Learn more about Green Seal's Sanitary Paper Products Standard Revision and sign up to stay updated at Green Seal.