Posted by Johann Nacario — September 22, 2023 — Five issues are posing the biggest challenges for higher education business offices this year, according to a new report by the National Association of College and University Business Officers (NACUBO).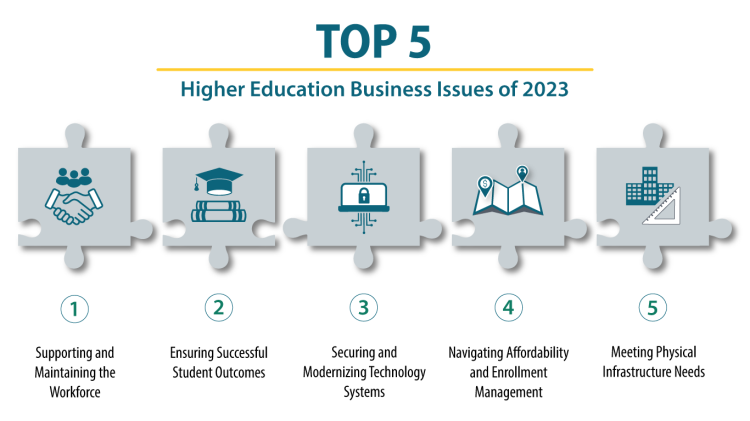 With input from its membership, NACUBO's top five issues in 2023 are:
Supporting and Maintaining the Workforce

Ensuring Successful Student Outcomes

Securing and Modernizing Technology Systems

Navigating Affordability and Enrollment Management

Meeting Physical Infrastructure Needs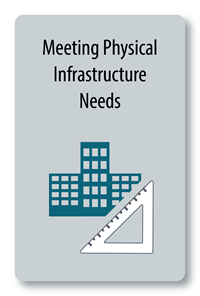 A new report, compiled from results of an annual survey as well as feedback from small-group discussions, outlines each of the challenges, with resources to help higher education leaders navigate the issues. NACUBO will create professional development programming over the next year to help business officers successfully tackle these challenges and help their institutions chart a successful course forward.
Kara D. Freeman, president and CEO of NACUBO, remarked:
This annual survey serves as an important pulse-check for the higher education sector. Our members are intent on turning challenges into opportunities and steering their institutions with strategic agility and business acumen, and NACUBO is here to support them.
This is the second year NACUBO has conducted a survey to identify the most challenging issues facing higher education business offices. This year's survey was completed by 144 respondents.
The Higher Education's Top 5 Business Issues of 2023 report is available to read at NACUBO.