This article originally appeared in the November/December issue of ISSA Today.
by Dr. Gavin Macgregor-Skinner — The "skills gap" in the cleaning industry is serious. Cleaning professionals use tools, personal protective equipment (PPE), and products with active ingredients. They deal with hazards and risks every day. The demand has shifted to cleaning for health and not just for appearance. We need to ensure we use science and evidence-based cleaning practices. Our focus is on preparing people without college degrees for the cleaning industry. The need for companies, facilities and communities is clear. So how do we do better?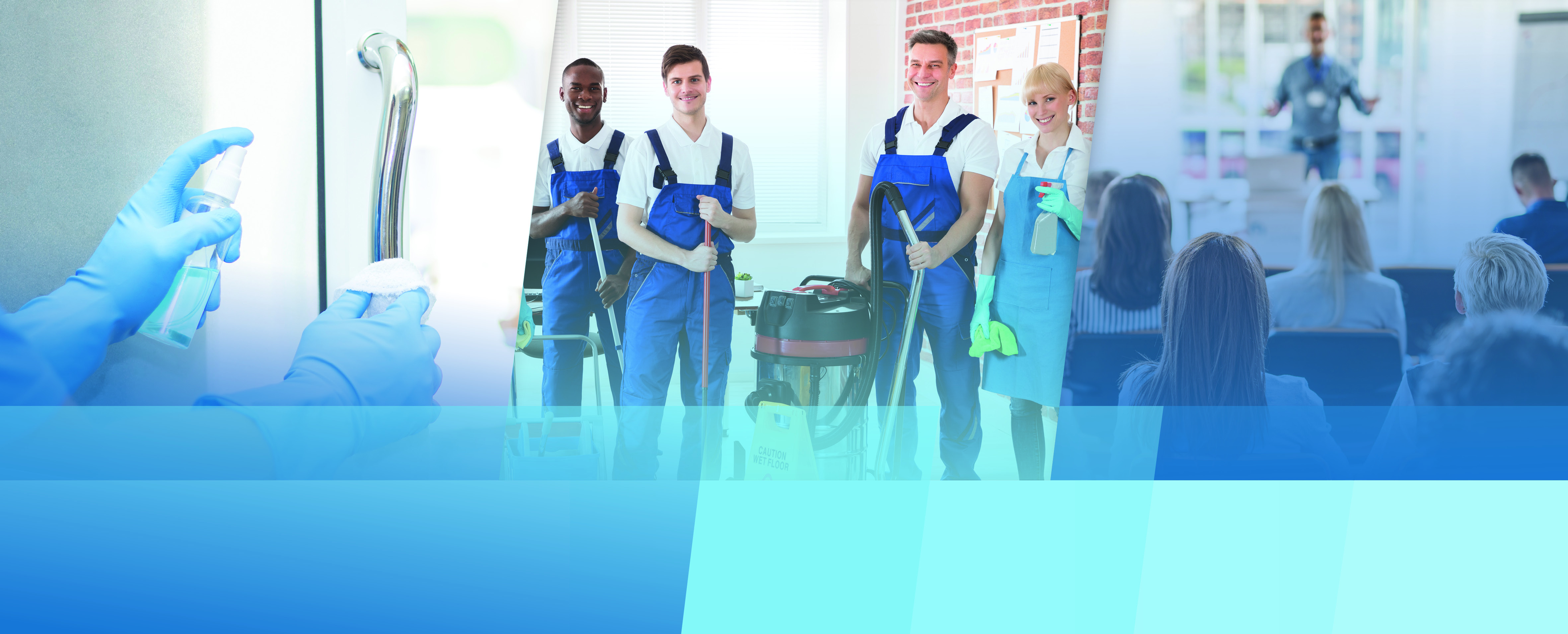 Workforce development programs can benefit your business by helping you sustainably scale, profit, and prosper. Cleaning professionals are essential employees whether we work in hotels, airports, schools, convention centers, hospitals, buses, planes, offices or restaurants. Every industry relies on us to create a safe and healthy built environment.
But in the cleaning industry, workforce development can be a vague concept. What does it mean, why is it important, and what does it look like in practice?
What is workforce development?
Workforce development is a people-first approach to training that closes the gap between what employees can do and what the company needs them to do. In practice, workforce development means offering your employees training, development opportunities, and continuing education programs to maximize their productivity and job success.
The objective is to create economic prosperity for individuals, businesses, and communities. Everyone in the cleaning industry can participate in and support workforce development programs to:
Create, sustain, and retain a viable workforce.
Provide individuals with the opportunity for a sustainable livelihood.
Help employers focus on skills their business needs to remain credible and competitive.
From a community perspective, educate and train individuals to meet the needs of current and future businesses to maintain a clean and safe built environment.
Why is workforce development crucial for the cleaning industry?
It can help an organization remain competitive in a quickly changing environment. Gone are the days when you needed to show up in a classroom to learn something new. Workforce development prioritizes human development and boosts morale, retention, and productivity.
Companies that support this concept view employees as assets. They offer a variety of training opportunities. Sometimes, these training programs are in-person but also include instructor-led online courses. Some of these resources are more formal and come with some type of certification. The idea is to let people get what they need when they need it.
The benefits of having a workforce development program
Workforce development keeps your employees improving through training and retraining. Employers also benefit from having a higher-skilled team. These benefits include:
Job satisfaction — Wworkforce development encourages employees to feel like assets to the business and bottom line. Employees who feel a sense of belonging, ownership, and purpose will likely feel happier, work harder, and stay longer.
Higher retention — Investing in your employees leads to lower turnover.
Stronger company team — By positively developing your workforce, your company outperforms competitors and provides more value to your employees than just a paycheck.
Increased productivity — Helps your team work smarter without working harder and eventually burning out.
A skilled workforce — By investing in training and retraining, your company benefits from a highly capable team and your employees are proactive with problem-solving.
Job Training vs. Workforce Development
Workforce development programs include job and skill training, but the two are not the same. Job training refers to building skills and competencies as they relate to each employee's day-to-day function. An example of this is training new employees. Job training is required and delivered when the employee joins the company, and possibly throughout the year.
But workforce development includes more than training for a specific job function. Job training teaches what employees need to know now, whereas workforce development teaches what employees need to know now and in the future. It helps your team collaborate better, manage their day-to-day tasks, work more effectively, and develop your workforce.
Workforce development includes:
Diversity and inclusion training — Every organization should do this, regardless of industry, size, or location, because it leads to an open and safe workplace environment. It empowers every employee to do their best work. It helps you highlight competitive advantages and distinctive values.
Conflict resolution training — Helps your employees become better communicators and collaborators.
Culture training — Helps workers understand, work and flourish in and with cultures other than their own.
Team-building exercises and the buddy system.
Management and decision-making training — Educates workers on how to be inclusive, how to communicate with empathy, and how to provide constructive feedback.
Whereas job training may happen a set number of times in a year, workforce development is ongoing learning and creates a culture of continuous improvement.
Skills Gap vs. Workforce Development
A lack of workforce development impacts not only the overall economic development of the cleaning industry but also the growth of individual companies.
Why do skills gaps exist in the cleaning industry? Many employees do not have access to education and training resources, local community colleges are not involved, and there is a lack of apprenticeship-type programs to develop viable careers.
Workforce development is a priority for federal, state, and local governments as they support education and training programs with funding and policy. But with scarce government support for the cleaning industry, it is up to ISSA members and other stakeholders to initiate programs that include "learning by doing" and "hands-on experience" training. Cleaning industry companies could consider offering internship or apprenticeship opportunities.
Successful workplace development programs
Have a strategy for continuous improvement and the training of employees in the most efficient and user-friendly way possible. They include:
Leveraging industry expertise — You don't have to tackle workforce development alone.
It's about learning, not mandatory training — Focusing on an individual's developmental education as a learning opportunity yields higher engagement.
Transparently communicate your expectations — Do not surprise your employees with additional training.
Employee engagement — Don't waste your time or resources teaching your employees what they already know. Instead, evaluate their skills and capabilities and help them improve.
Resources to help the cleaning industry
To develop workforce-development solutions for the cleaning industry, we could start by looking at successful examples, such as the Automotive Manufacturing Technical Education Collaborative (AMTEC), which includes 21 automotive manufacturing and service companies and 25 community colleges in 13 states. This consortium developed course and subject matter content and delivery systems, shared and disseminated evidence-based practices, and built consensus around the skills and capabilities needed by technicians.
Also, federal legislation, known as the Workforce Innovation and Opportunity Act (WIOA), requires states to strategically align their core workforce development programs to be more outcome-driven and align training to the needs of both employees and employers.
In September 2022, ISSA received a federal government grant from the U.S. Department of Labor's Occupational Safety and Health Administration (OSHA) for workplace safety and health training on infectious diseases. This is an opportunity that other ISSA member organizations can support financially and help scale.
Delivering workforce development programs
Professional development involves providing training frequently. Skills and capabilities are assessed regularly and based on actual demonstrations. Employers collaborate with the training providers and can offer their staff as trainers. Training is practical, including in-person simulations, on-site apprenticeships, and exercises and games customized to the workplace. Training for cleaning professionals needs to have an in-person component that delivers real-world practice. Using online applications and mobile phone apps that track learner performance can significantly increase the efficiency and effectiveness of training programs.
Accessibility is critical to reaching the people who need these programs most. Meeting their needs for transportation or childcare helps make it possible for them to succeed. Establishing and supporting local training centers, such as engaging community colleges and supporting employer-led training, increases accessibility.
Successful workforce development programs develop long-term strategies and focus on the capabilities to meet the needs of businesses. For adults to learn, we must use approaches and techniques different from those most of us experienced in our school days. ISSA's adult learning-by-doing approach includes:
Training is delivered in many ways — in-person workshops, online e-learning, one-on-one mentoring, start-of-shift retraining, and individualized performance reviews.
Curriculum that emphasizes practical tasks — simulations, interactive animations, site visits, and on-the-job training.
Courses that engage participants and deliver the exact skills required for job tasks.
Specialized training modules that integrate equipment, products, and technical and behavioral skills required to prevent on-the-job failure.
Assessments that focus on the learning of individual students and evaluations that determine whether the training program achieved its goals and outcomes.
It is everyone's responsibility
At ISSA, we view workforce development holistically for the cleaning industry as the services, programs, systems, and networks that provide our members with industry-driven adult education and short and long-term training programs that improve access to employment and success is achieving safe and healthy built environments.
Workforce development leads to prosperous employees, businesses, and local communities. Companies report happier staff, lower turnover, and more growth opportunities.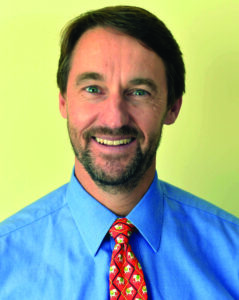 Dr. Gavin Macgregor-Skinner is a senior director of the Global Biorisk Advisory Council™ (GBAC), a division of ISSA. As an infection prevention expert and epidemiologist, he works to develop protocols and education for the global cleaning industry, helping facilities, businesses, organizations, and cleaning professionals to create safe environments.