by Martha Issa — This article originally appeared in the September/October 2018 issue of FMJ.
The cleaning trade has been around for more than 7,000 years, but some of the most impressive advancements in facility management have happened in the last three to four decades. The pace of change continues to accelerate, and to maintain a competitive edge, facility managers must stay in tune with their stakeholders and evolve to meet their needs.
No doubt, some exciting industry innovations have emerged in the last three years. From green cleaning products and dispensing systems, to touchless restrooms and operations software, there are more strategies than ever for facility managers to meet their cleaning KPIs. Reasons for implementing better cleaning strategies include:
Keeping facilities clean to maintain a positive image and healthy environment.
Completing cleaning and maintenance tasks more efficiently to save time and reduce labor expenses.
Making process and product upgrades to decrease energy, waste and costs.
How does LEAN work?
LEAN identifies and eliminates specific types of waste. These wastes include:
Defects: A substrate, such as an area of tile, that simply won't get clean or is damaged. For example, a cleaning shortcut may be leading to deterioration.
Space/Inventory: Products or tasks are not given enough space which causes congestion and inefficiency.
Processing/Complexity: The cleaning process suffers from interruptions or excessive, complex steps.
Effort/Labor: Employees are performing unnecessary tasks or must redo a task because of a poor process, application or product.
Transportation: Employees must cross the same path multiple times. For instance, item storage may be too far from the point of use.
Product: Most organizations have too many products or the cleaning staff uses the wrong product for a particular substrate. It's also not uncommon to choose the right product but use it incorrectly.
Energy: The facility uses too much power instead of alternative methods, and employees are misusing and wasting energy.
Safety: The facility may have trip and fall hazards, improper chemical mixing and/or labeling and disorganization and clutter in traffic lanes.
Facility managers are on the hunt for ways to streamline the cleaning and maintenance process, given that labor represents 55 to 80 percent of a cleaning company's total costs — and 25 to 30 percent of a building's total maintenance and operations budget.1 To reduce these costs, multiple new products, product upgrades and new standard operating procedures are emerging to increase efficiency.
There's one strategy, in particular, that's rising above the rest. While nearly every industry is aware of Six Sigma and Process Excellence and how they reduce costs, boost productivity and increase efficiency, most industries aren't aware of LEAN cleaning. LEAN is one of the most important facility innovations in decades. It takes cleaning beyond housekeeping and produces results that impact an organization's bottom line and even corporate culture.
In fact, research reveals that LEAN cleaning cuts costs by 10 to 40 percent and increases productivity by 12 to 52 percent.2 In fact, it can even boost morale. LEAN works by examining the facility and processes and identifying eight areas of hidden waste — from effort to energy. Certified LEAN advisors help organizations develop new processes to eliminate that waste. But the most important waste assessment they make is ensuring that every cent of every dollar an organization spends moves their business forward.
LEAN is the answer to efficiency and the timeless question, "Could this task be completed more quickly?"
As Thomas Edison once said, "There is a way to do it better. Find it!2" Multiple industries have found a better way with LEAN. Innovators are introducing better, easier ways to complete cleaning tasks that have been done the same way for decades — in some cases, even centuries.
Whether organizations are having problems with grease on unsafe walkways, restrooms that won't stay clean, clutter that distracts employees and repels customers, or cleaning processes that are interfering with productivity, LEAN has the processes, products and training to solve it.
Regardless of industry, organizations have experienced long-term results by implementing LEAN:
A food processing manufacturer eliminated three hours from the daily cleaning process, leading to US$1.3 million in additional revenue generation.3
A chemical manufacturer reduced consumption of paper-based products by 26 percent and reduced monthly expenses by 70 percent.3
A hospital realized that 20 percent of their cleaning staff time was wasted and was able to reduce transportation waste by 75 percent. Morale improved.3
A food processor realized that 79 percent of the energy they were using was waste. As a result, they produced annual savings of US$718,300 tied to revenue with a lifetime savings of US$6,808,241 in revenue.3
A major university had considerable supply chain disruptions. Their LEAN solution eliminated operational inefficiencies, lost orders and product waste, increasing value-added cleaning time by 15 percent.3
Additional benefits
There's more to this strategy than cleaning. LEAN attracts customers, increases productivity and helps achieve sustainability goals.
LEAN attracts customers
LEAN ensures a facility is thoroughly clean and improves an organization's image. For instance, a property's two "first-impression" spots are the lobby and restrooms. What organizations might not know is 94 percent of surveyed people in the United States have said they would avoid a business altogether if its restrooms were dirty.4 "Dirty" can mean anything from paper towels on the floor to water on the countertops. Whether it's an automated warning that you're out of a product, or a standard operating procedure of constant vigilance, LEAN processes and products help ensure that restrooms stay clean.
Applying 5S Methodology
After identifying key areas of waste in a facility, LEAN applies the 5S Methodology to reduce that waste. This includes five steps:
SORT — Lose the clutter.
SET IN ORDER — Make products and equipment easy to find, easy to reach and easy to return.
SHINE — Clean and preserve assets. Without the right cleaning products and procedures, even the newest building can start deteriorating in as little as one year. This leads to expensive repair and asset replacement costs. LEAN protects those assets and makes them last longer.
STANDARDIZE PROCESSES — Eliminate the guess work. Workers shouldn't be guessing how to clean.
SUSTAIN — Organizations should remain vigilant and make sure the LEAN processes they implement are followed daily.
LEAN increases productivity
Multiple studies have shown that building clutter can clutter employees' minds. In fact, neuroscientists at Princeton University found that a cluttered office pulls your attention away from your work, so less work gets done. MRIs revealed a reduced ability to focus and process information in a cluttered space.5
According to a study of 400 managers and employees, clean offices yielded a 5 percent productivity increase that translated into an additional US$125,000 a year in revenue.6
LEAN increases sustainability
Cleaning services originally stemmed from concerns about health. As businesses evolved during the Industrial Revolution, health became an expectation and the focus turned to safety. Over the past 30 to 40 years, companies have prioritized sustainability as they discovered the social, environmental and bottom-line benefits of going green. LEAN can help achieve greater sustainability through green cleaning programs, the reduction of resources and energy and more efficient processes.
The facility solutions industry has evolved by leaps and bounds in recent years, and more innovations are right around the corner. For instance, the Internet of Things (embedding software and connectivity into physical devices) is beginning to permeate cleaning equipment, and soon, replenishing will likely be completely automated and controllable from a smartphone. While we may not know exactly what the next generation of cleaning looks like, one thing is certain: Change is the new normal and LEAN is the new clean.
Resources
"Building Operating Costs." BOMA EER Report. 2015
"Using Lean Manufacturing to Reduce Costs and Improve Quality." BusinessKnowledgeSource.com
Available upon request.
"The Importance of Restaurant Hygiene to Your Bottom Line." SCA and Harris. 2011.
McMains, S., Kastner, S. "Interactions of top-down and bottom-up mechanisms in human visual cortex." Journal of Neuroscience. Jan 12, 2011 V31.
HLW International LLP. Buildings, November 1, 1999 V93.
Bio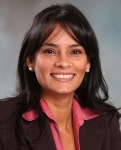 Martha Issa is the Director of Facility Solutions Strategy & Marketing at Veritiv. A chemical engineer and brand marketer with more than 20 years of extensive experience in the fast-moving consumer goods industry. For the past 10 years Martha's focus has been to research and translate customer insights into actionable go-to-market strategies. Most recently at Veritiv, where she has been certified as a Facility Maintenance Lean Advisor by the Pyzdek Institute to help transform and communicate the advantage of maintaining Lean principles in facilities.