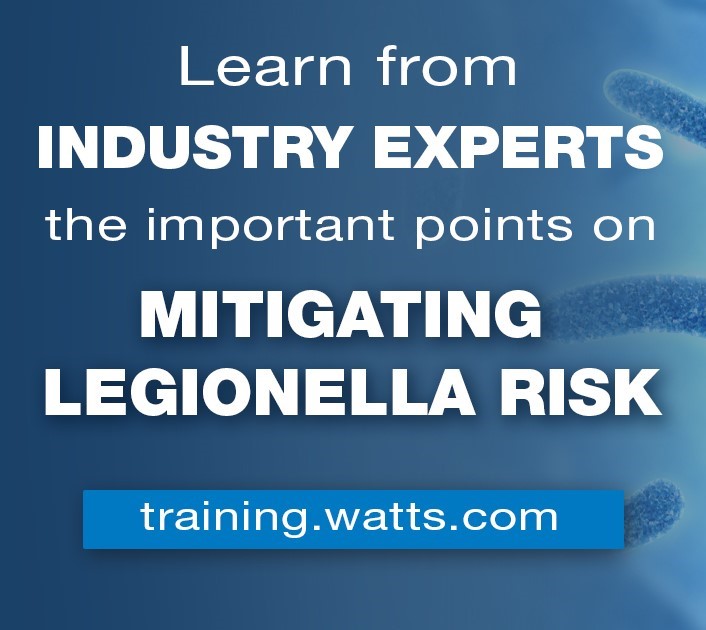 Posted by Johann Nacario — May 11, 2023 — The illnesses, shutdowns, and disruptions caused by Legionella bacteria in building plumbing systems are a constant risk to building inhabitants. To learn more about these threats, participants can enroll in Watts' comprehensive 8-module course, Mitigating the Risk of Legionella, available exclusively on Watts Works Online or by visiting Watts Training.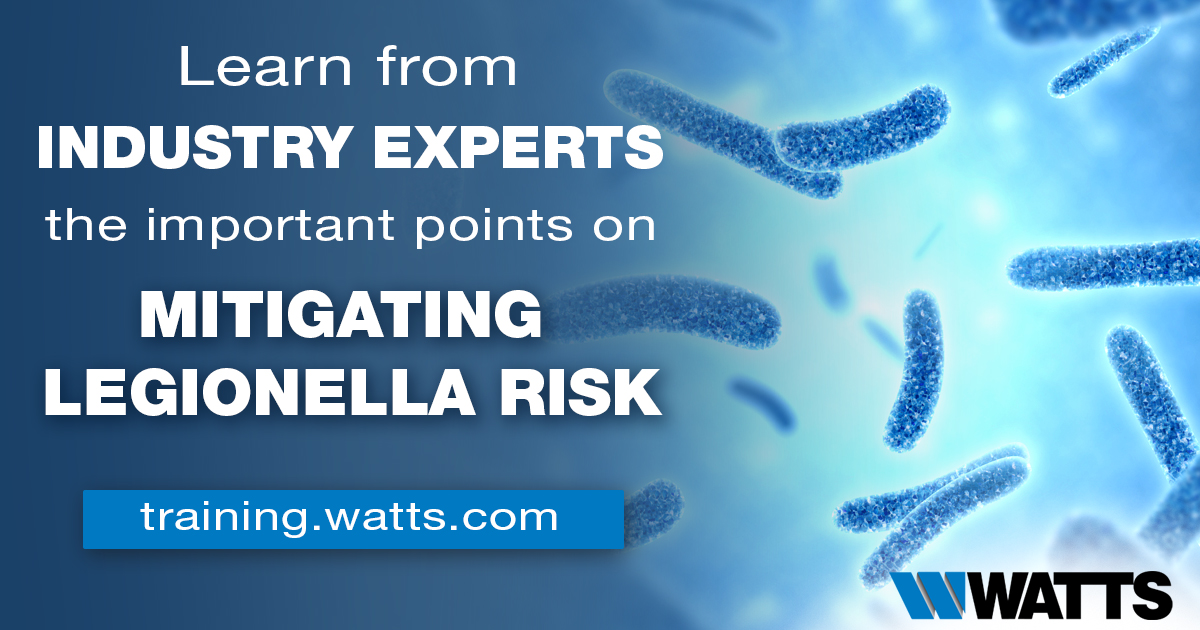 This highly informative 2.5 hour course is specifically designed for facility managers, engineers, and infection control professionals. Upon completion of the course, participants are accredited with 0.25 Continuing Education Units (CEUs) through the American Society of Plumbing Engineers (ASPE).
As an added incentive, those who complete the course between May 15 and June 26 will receive a free 12 oz. campsite mug.
To find out more about the Mitigating the Risk of Legionella online course, or for assistance in building an effective water management strategy, see Watt's Legionella Resources page. Those who are already enrolled in Watts Works Online can access the course here.