by Alexis Hart — This article originally appeared in the March/April 2021 issue of FMJ
When society responded to the COVID-19 pandemic, offices went from bustling busy hallways to empty dark corridors in a matter of days. Buildings that once catered to guests and workers stand at lower occupancy — or are effectively empty. Unfortunately, because most building owners and developers simply have never encountered a situation like this before, there are still many outstanding questions, even a year after stay-at-home orders were first issued, including:
How to ensure a building is optimized while at low occupancy — and for a longer period of time than originally anticipated?
What are the most important systems and processes to consider when adjusting for extended low occupancy?
When the world makes the transition back to normal, how can facility managers ensure buildings will return properly to normal operations?
What can building owners keep in mind when design­ing future buildings to better adapt to low-occupancy situations?
Laying down a foundation
During times like these, building optimi­zation is crucial, especially when consider­ing cost-savings, reliability and comfort as workers eventually return. When enhanc­ing building operations, FMs must ensure to involve all the necessary stakeholders . This could be anyone ranging from a building management team to a service partner, who should be able to check the boxes for optimization, both remotely and on-site. Furthermore, FMs should carefully document all work throughout the whole process. Doing this will prevent safety or per­formance issues in the coming months as capacity ramps up, like misaligned HVAC equipment which could end up stalling the return to work for any building. Documentation also creates a precedent for the next time a low-occupancy situation occurs and enables developers to integrate better processes and technologies in newly designed and developed buildings.
Matching a building's operations to its extended low occupancy
Account for management systems. Consider the HVAC system. Every single component of the system is important as they manage environmental conditions and draw energy. It is also important to determine which assets are connected to the building management system (BMS), and which are standalone. By accounting for management systems, FMs will enable efficiency and effectiveness in making adjustments.
Make the staff currently in the building comfortable. It is important for the climate of the building to be comfortable for those currently on site. Rooms will probably not be at full capacity and gyms and cafeterias will probably be closed, so lighting systems and schedules should also be changed alongside climate control. Depending on local temperatures, FMs can adjust window blinds or coverings to minimize heating or cooling demands to the HVAC sys­tem.
Take advantage of fewer temperature demands. While the building is at low occupancy, there is more flexibility in temperature ranges as there are fewer individuals. FMs may want to tum down ventilation and rely on outside air for cooling.
Watch for humidity. While buildings are in low occupancy, moisture and mold may become an issue when not maintained properly, especially if temperature setpoints are going to be changed. The CDC recommends not exceeding 50 percent humidity. Monitoring for this also allows for a quicker and safer return in the future.
Consider future health care proce­dures of commercial buildings. When workers eventually return, things will not be how they used to be. Occupants will likely continue to wear face coverings, but what else will be required? Will contact tracing be incorporated? How will FMs integrate this into building IoT systems? It is clear there are still some things to figure out.
Take advantage of low occupancy to make upgrades. This may be the per­fect time to do that maintenance that has been put off, or finally install that long-awaited upgrade. This way when the building returns to typical operations, it can increase its efficiency and cost-savings moving forward.
Initiating the return to work
Now that the building has been optimized for little or no occupancy, it is time to start thinking about how to handle an eventual return to work. Though  it is hard to tell when (or if) a return to full occupancy will occur, FMs will need to plan for four key areas to meet the new demands of the returning workforce.
Safer space management
Enhanced occupant well-being
Improved occupant engagement
Streamlined operational efficiency
1.  Space management: Manage proper social distancing across the facility
As people return to office buildings, hotels and restaurants, there will be significant need to monitor and manage social distancing. Fortunately, there are digital tools that help FMs adapt to new regulations, suggested guidelines and company policies.
Proper social distancing: Monitor whether desks and occupants are sufficiently separated via sensors, integrated workplace management software and/or access control systems.
Occupancy monitoring: Set capacity thresholds at the room, floor or building level and receive notifications if occupancy levels risk exceeding limits.
An optimal layout: Analyze how occupants are using spaces to improve floor layout and determine what areas need additional cleaning.
Equipment requirements: Track space usage to determine if there is under-used equipment or space. For under-utilized spaces, FMs can reduce maintenance and HVAC energy use.
2. Occupant well-being: Boost safety and peace of mind
A key element of attracting occupants back to buildings is to increase safety with better air quality, touchless control points and sanitization. New monitoring tools bring intelligence, resiliency and predictive analytics to the table to address this challenge. New considerations for enhancing occupant well-being include:
Air quality monitoring: Monitor and control proper air circu­lation, per CDC guidelines, across the building to prevent ex­cessive and prolonged air delivery, maintain proper CO2 levels, and hit comfortable targeted temperature setpoints.
Optimal humidity: Maintain consistent humidity levels that meet the recommended healthy building range prescribed by ASHRAE and the U.S. Environmental Protection Agency.
Volatile organic compound (VoC) control: Improve air quality by tracking and venting VoCs.
Policies and plans: Utilize guidelines developed by Arc Guide to Re-Entry, the Center for Active Design, or the International Well Building Institute for policies around healthy environments and well-being.
3. Occupant engagement: Transparent communications for a better experience
If one side of the equation is being able to make a building safer, the other side is to communicate these safety measures to occupants. New digital tools allow FMs to keep occupants engaged with the latest updates, such as how frequently air filters have been changed and when areas were last cleaned. Approaches to improving occupant  engagement include:
Improved communications: Send key updates and share technology improvements to workforce and guests, helping to establish trust and industry leadership.
Manage new complexity: Organize teams rotating between home and office
Share current occupancy levels: Enable occupants to navigate to desired areas with mapping visualizations of open spaces.
4. Operational efficiency: Shrink costs and allocate resources wisely
In the past, building management systems helped the industry improve efficiency. But now, there will be even greater demands put on the building infrastructure. Fortunately, new technologies can help FMs keep occupants comfortable, while simultaneously helping them use energy and resources more wisely. New technologies helping building management teams boost building efficiency include:
Optimized HVAC and energy use: Monitor and manage the HVAC system for enhanced ventilation, temperature and humidity control. Gain visibility and control over energy use across all building systems, so FMs can identify savings oppor­tunities.
Amenity management: Control access, lighting and energy use in areas temporarily left vacant due to lower occupancy, such as gyms and cafeterias.
Power management: Monitor and manage electrical infra­structure actively, to ensure power reliability and optimize electrical  asset use.
Smart cleaning: Direct janitorial teams where they are needed most, without wasting time on unused areas, via occupancy sensors that alert FMs when areas approach cleaning thresholds.
Asset tracking: Track who uses high-use building equipment such as elevators/lifts, carts, clothing racks and more to determine sanitization schedule and aid contact tracing.
Before people were instructed to stay at home, buildings were one of the biggest consumers of energy worldwide. There is a great need to make sure that FMs and occupants optimize buildings to make them more  efficient, both physically and economically — and now, with COVID-19 protocols, to make them safe and healthy for all who pass through them. Not only will optimizing buildings and planning for the return to work help now at low occupancy,  but it will help developers and building owners tenfold in the long run. Though all buildings  are different and have different needs, optimization is necessary now more than ever.
About the Author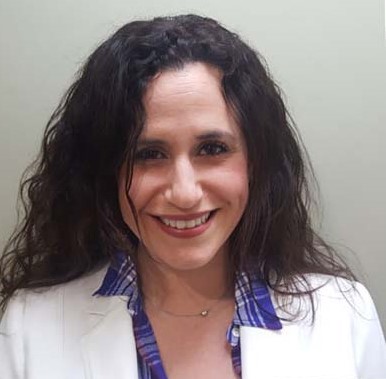 Alexis Hart is vice president of sales within the U.S. Digital Buildings division at Schneider Electric. She began her career in New York City, providing energy management and technology solutions for the city's high-rise buildings.