This article originally appeared in the September/October 2022 issue of FMJ
by Brook Potter and Andrew Yu — Employees are a company's biggest asset. Deeply engaged, they can deliver 20 percent higher profitability for an organization through greater productivity. But new studies show that just 20 percent of employees are actually engaged in the workplace, a drop from pre-pandemic times.
With hybrid work models looking like a permanent way forward, organizations are working hard and investing aggressively to engage employees — whether they return to offices regularly, infrequently or not at all. They are also leaning hard on facility managers for data to help predict, plan and provision for a more dynamic use of offices to maximize space utilization.
The pandemic-accelerated digital transformation has brought to the forefront PropTech that can help with both scenarios: smart building services and low-code app-building platforms. Bringing the two together can help organizations engage employees, inform space utilization and remain agile as things continue to change.
Companies are having success engaging employees with these types of digital experiences (DEX). Following is a compilation of learnings and examples, and guidance on how to approach the process of delivering a workplace app that unifies the digital experience.
What kind of digital services help engage employees in the workplace?
Organizations are redefining offices for hybrid work. Instead of making many individual desks available, they may set up huddle rooms, or neighborhoods, which can or must be booked in advance. Or they may organize more special events to bring people into offices, or host them virtually, to bring remote and in-office workers together. For amenity areas like cafeterias, gyms or even conference rooms, enabling smart building data through a company mobile app lets people check occupancy or temperature and apply comfort controls. Here are the broad categories of services organizations build into their digital workplace experiences:
Collaboration and socialization — Technology that helps people see when others are heading to the office, sync schedules and seating, and reserve spaces for drop-by meetups has become a must-have in the hybrid workplace. The desire to make trips to the office "worth it" has also driven workplace technology to include the ability to connect socially, with opt-in personal profiles that enable employees to share their interests with co-workers, join affinity groups and participate in gamified workplace experiences.
Comfort and control — With access to data on daylight, lighting and temperature in different parts of a building, employees can decide to set up meetings in bright, lively areas or quieter spots. And with the ability to control some of those conditions directly, they can accommodate their own preferences – lowering or raising window shades and/or room temperature.

Dining services — If research is reflective of what is happening on a broad scale, the number-one, most-used amenity is anything to do with food — ordering meals, checking menus, even alerting colleagues that food leftovers are available and where they can be picked up.
Frictionless experiences — Enterprises now use, on average, a whopping 364 separate apps, with 53 percent of workers noting that they find having to "navigate between apps" more annoying than working on household chores. App platforms that integrate technologies in a way that is seamless to workers is a must-have. This takes the form of a single sign-in to submit service tickets, request PTO, access Office 365 or Jira, check progress-to-goals and other job-related tasks.
Well-being services — Health attestations, notifications to nudge healthy behaviors and support services
Amenities — Gym, yoga, spa services, meditation and more
Events — From all-hands meetings to guest presentations to family days and volunteering outings
Training — Onboarding, compliance training, learning and development
Help desk/fix-it — From reporting a broken laptop to getting a new badge or scheduling a shipment
Digital HQ: The mobile workplace app
Launching a unified workplace app: A roadmap
Here is a guide to creating a unified workplace app that can help keep employees productive and engaged and make the most of an organization's changing space.
Establish stakeholders and teams
The workplace app experience should contribute to missions across the organization; so, the first step will be to identify stakeholders who can help create the vision and priorities for the app experience and play an ongoing role in its evolution. This group typically includes representatives from:
Workplace Experience/Technology
Facility Management
Corporate Real Estate
Information Technology
Digital Transformation
Hybrid Work
Corporate Communications
Marketing
Employee Experience
Human Resources
Intranet Manager/Internal Community Manager 
Conduct discovery
Use focus groups, surveys, observations, interviews and usage data to determine what experiences matter most. Consider day-in-the-life scenarios for in-office and remote work. 
Map vision & technology enablement
Take what is learned in discovery and prioritize implementation to identify what features the app will have at launch and which ones will be delivered over time. Taking a modular approach helps you get the app up and running quickly and evolve. 
Lay out the implementation plan
Every organization's priority and technology enablement capabilities are different. Companies with the most success typically start with an out-of-the-box solution and launch in a limited number of locations, in anywhere from three to eight months. Then they gather feedback and refine the employee experience. They continue to add personas and locations, expand features and integrate other tools and apps, evolving continually in a phased launch approach to enable greater personalization and sophistication – it is all about the art of the possible.
The key technology layer that enables these kinds of engaging experiences is the workplace app. It is the interface by which people interact with smart buildings and other enterprise technologies and tools, whether they are in the office or not. Having people drive their own workplace experiences and connect directly with smart building services through a unified app also helps organizations shift from a facility-centric to a people-centric approach to managing buildings.
App-building platforms now exist that provide sophisticated tools and out-of-the-box integrations presented through a friendly, low-code UI, so organizations can easily deliver a highly customized experience without the pain that has typically come with building or outsourcing it.
Use case: Smart building services
Smart buildings are those that use technology to enable the efficient use of resources like energy, while also creating a safe, comfortable and fundamentally engaging environment for the occupant. By using a low-code app-building platform to connect its workforce with smart building services, an organization can engage its workforce in both domestic and international locations while delivering solutions to its clients to help them drive engagement and make their workplaces smarter and more responsive.
By connecting a workplace app to a building management system, employees can use their phones to control temperature, lights or blinds in a space, for example. The app can connect to an access control system to enable digital badging with the phone. Additionally, the app can integrate with smart IoT sensors to show occupancy levels or indoor air quality ratings in spaces.
Through integration with workplace management solutions, such as visitor management, room/desk booking or ticketing systems, the app enables end users to access these often discrete services in one place for additional convenience.
Use case: Role-based app experience
A multinational bank and financial services company is combining smart building data within a unified workplace app to create a concierge-like experience for its employees. Using the app platform's low-code approach and native API integrations, they were able to set up role-based personas, which each accessed aggregated smart building data and presented it differently for employees, FMs and floor ambassadors who assist people with the in-office experience. For FMs there is the potential to integrate selected data from the building management system into the app and extend the value of these data to a mobile context.
Use case: Equity and collaboration
It is possible for a company to launch its workplace app as a central hub of an employee experience that is empowering and equitable, with capabilities focused on building confidence and collaboration in a changed workforce. With this dynamic approach, employees can work from anywhere and still have access to the benefits of being in the office.
Features like interactive maps and video tours of reconfigured office spaces, along with sanitization status and occupancy checks provide transparent tools that inspire confidence, while the ability to quickly see who is working, when and where helps employees align schedules and locations to collaborate. Additional capabilities for social sharing, polls and gamification connect and engage the workforce in a people-centered workplace.
Use case: Dynamic personalization
A leading global financial services institution engages its employees by hyper-personalizing the app experience based on data users have opted to provide. Depending on where and when the employee logs in, they see different information. Checking the app from home in the morning will show a dashboard with the day's schedule, and knowing that the employee has scheduled to come to the office shows them colleagues who will also be in the office that day to foster collaboration. After they have badged into the office it may show them lunch options or notifications about on-site office conditions or events. As they prepare to leave for the day it may show them transit schedules.
All of these experiences can be available to employees from a single workplace app. They can be further extended with integrations to the many digital tools and platforms employees are already using day to day.
An engaging workplace experience is now table stakes
While workplace amenities and tools that engage people may seem like a nice-to-have, in the competitive post-pandemic talent market they have moved up in priority to the must-have list. An elevated digital experience is an expectation — companies have to go way beyond a corporate intranet to reflect the kind of hyper-personalized experience people have become used to on their mobile devices and with smart home technology.
The success of organizations, especially people-centric organizations, in the era of hybrid work is in how they help employees succeed wherever they are. For some that means bringing people back to offices full time. For others it is less frequently, or for certain purposes, so they can continue to be productive, but also get to know one another.
There are incredible tools and solutions in the market today to help facility managers make buildings and workplaces smarter, like building management systems, access control systems and smart sensors. Previously, these solutions and the activities they enable have been driven by site and facility leads. With low-code app-building platforms that can easily integrate other web-based tools and scale securely to thousands of users, they are now able to extend that experience and responsibility to the occupants of those facilities — employees — so they are more aware of what is happening through communication and expression of data and also through actions they can take.
About the Authors

Andrew Yu is CEO and founder of Modo Labs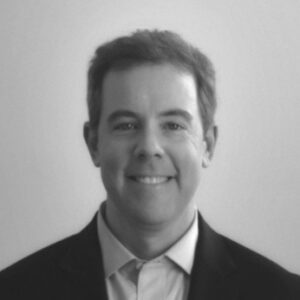 Brook Potter is director of Product Management, Cloud Services and Platforms at Schneider Electric
Resources