by Justin Monteleone — This article originally appeared in the March/April 2023 issue of FMJ
Parking and sustainability are not always synonymous with each other. The concept of sustainable parking is often met with skepticism and perceived as a barrier to a greener world. After all, parking is associated with cars, and a typical passenger vehicle emits about 4.6 metric tons of carbon dioxide per year.
While vehicles are not going away any time soon, there are several pathways to increase the environmental sustainability of parking facilities. According to the International Parking and Mobility Institute (IMPI), every element of the parking experience can somehow achieve a more sustainable alternative or process. This includes the planning and design of parking structures; the operations, management and maintenance of parking facilities; reservation payment and space-finding alternatives; along with the implementation of green consumables.
Green parking takes center stage
Environmental concerns are a mainstream movement. Fueled by concerns about climate change, rising energy costs and the dwindling supply of natural resources, green ideas and innovations continue to gain momentum throughout the world. More people want to work with businesses and organizations that are working to mitigate the effects of climate change.
The parking and transportation industry is no different. Parksmart — formerly Green Garage Certification — offers the world's only rating system defining and recognizing sustainable practices in parking structure management, programming, design and technology. The program applies to both new and existing parking structures and was developed by experts from a range of related fields, including parking, architecture, engineering, technology, property management and academia.
Besides reducing negative effects on the environment, a well-planned sustainability effort can also reduce operational costs and improve the public's perception of a project and overall organization.
A holistic approach to energy management
While small-scale additions offer incremental benefits, a more holistic approach can drive true sustainable value throughout the entire parking facility and operational process. Innovative energy-saving resources like high-efficiency and motion activated lighting, in addition to renewable energy systems like solar and electric vehicle (EV) charging solutions can significantly reduce maintenance costs and operating expenses.
Green infrastructure
Solar panels are one of the best-known eco-friendly energy solutions. In addition to producing clean energy, a visible solar implementation projects a green image for the facility. Customers and tenants are most likely to conclude a facility is eco-friendly when they see solar panels.
Parking facilities are often the perfect location for solar panel systems as they receive an abundance of sunlight. Solar canopies generate power while saving room for functional use beneath them to make use of underutilized land. They also help keep cars dry in inclement weather, provide shelter from sun and hail damage, and keep cars cooler in the summer. EV charging stations can be integrated within a solar canopy.
EV charging
Transportation electrification has gained significant momentum in recent years, with policymakers playing a pivotal role in efforts to transform the transportation sector through laws and incentives. To help overcome installation and infrastructure barriers of entry, at least 47 U.S. states offer incentives to support deployment of EVs or alternative fuel vehicles and supporting infrastructure. Through zoning and codes, municipalities are also starting to require developers to install EV charging stations by mandating a certain percentage of parking spots to have EV-capable and EV-ready spaces.
As a result, the demand for EV charging capabilities continues to grow rapidly across the U.S. As more electric vehicles populate the road, parking facilities lacking modern EV charging infrastructure will be increasingly passed over. EV charging stations not only provide a great amenity to travelers, but they can also generate added revenue streams to offset installation and maintenance costs.
The EV marketplace is dynamic, so parking facilities need to get a head start in planning for fast charging, mobile technology and apps integration, and different vehicle requirements. Take steps now to develop a comprehensive EV strategy before mandates come into effect, and incentives are still available. This plan should look at all aspects of the EV charging system — batteries, chargers, wiring, connectors — while looking well into the future to overestimate energy loads. This approach will help reduce costs and future proof these assets.
Energy management
As commercial properties look toward the future of energy management, many are seeking new methods to increase energy reliability and resiliency while minimizing long-term operational costs.
Localized power grids (or microgrids) are being utilized to bolster on-site energy capacity, reduce emission, meet sustainability goals and ensure power resiliency. Solar microgrids — which are an integrated network of solar panels that capture energy and charge batteries — can distribute this stored energy later to help with load shedding and avoid high-cost, peak timeframes. While there are still bureaucratic obstacles, an experienced provider can help navigate these challenges.
Energy management systems (EMS) are becoming increasingly important when multiple electric vehicle supply equipment units are connected to the same circuit. As more stations are active, the power needs to be spread out through an intelligent approach. For instance, an EMS could divide power by assessing a car's current battery capacity, and spreading energy based on the actual charge.
A smarter, greener parking facility
Advances in parking technology can improve traffic flow and help facility managers meet parking demands with fewer spaces and less real estate. Smart parking facilities can not only improve their environmental footprint, but can reduce traffic congestion, enhance parking capacity, security and convenience.
Smart lighting retrofits
Lighting is often one of the most overlooked elements, yet it remains a significant operational cost and thereby can reduce the overall net operating income of the parking asset. This is especially true for subterrain garages, or low daylight facilities.
A lighting retrofit can substantially reduce energy consumption, in addition to enhancing security and safety for customers. Simply switching standard light bulbs with higher efficiency LEDs offers a far greater lifespan, an energy-efficient operation (in terms of useful lumens), better performance in cold weather, and virtually no heat or emissions. This type of energy efficient lighting can pay for itself quickly by cutting energy costs significantly to recoup the investment.
With more efficient LED lighting, there are also more opportunities to control lighting depending on the actual traffic of the asset. Many parking garages always have the lights on — when actual occupancy is only a fraction of the time — resulting in wasted energy. By automating lighting with motion detectors or proximity sensors, the system can then be controlled based on user movement in the garage. This smart technology also enables operators to set up lighting schedules and turn the lights on and off remotely.
Wayfinding
Efficient traffic circulation and clear wayfinding are essential to reduce emissions associated with parking. The faster and more easily drivers can get to a parking space, the less fuel they burn and the less emissions they create.
Parking guidance systems — which typically use a system of wayfinding signage, smart sensors and LED lights — guide guests to vacant stalls and help them locate their vehicle upon return. Digital signage can immediately communicate the available spaces in a facility before a user enters the facility. This prevents traffic congestion and long lines, improving traffic flow and the overall driver experience.
Green consumables
Parking operations can use thousands of tickets and single-use consumables per year, creating a large paper and plastic footprint of waste. A more sustainable approach is to use green consumables such as multi-use tickets that can be returned and reused. Recycling bins can also be strategically located to further promote the reduction of waste.
Going paperless
Working toward a more "frictionless parking experience" can reduce the number of touchpoints customers interact with and makes the parking experience more convenient in the process. Mobile reservations and digital payments systems can reduce and even eliminate paper tickets to conserve resources. Mobile apps enable parkers to purchase their parking reservation online, produce a virtual ticket with a QR code to open the gate upon arrival and exit, and automatically bill the customer.
Green design considerations
Eco-friendly building materials and systems can be used to reduce the overall heat and emissions footprint of parking facilities while providing more efficient day-to-day operations.
Living walls and green roofs
Living green walls and roofs can improve energy efficiency and aesthetics on parking structures. They can completely transform the façade of bare parking structures into a central design element. In addition to being aesthetically pleasing, they offer significant environmental benefits.
Green walls help filter toxins in the air and convert carbon dioxide into oxygen. In doing so, they create a healthier environment in and around the space. The heat given off by vehicles, machinery and buildings can get trapped in certain areas and cause the temperatures to rise. Outdoor plants also help decrease high outdoor temperatures and create a more comfortable ambiance. They can also improve the building's LEED certification credits and make it easier for developments to meet municipal environmental regulations.
Water conservation and reclamation systems
Parking assets cover a large footprint of space that can receive large quantities of rainwater. Rainwater harvesting and rain gardens can capture this water to reuse it for irrigation of landscaping and improve water conservation measures. Introducing permeable or semipermeable materials like grass, natural stone pavers or pervious concrete can create more efficient surfaces for stormwater collection. Using green walls as mentioned above also helps filter runoff stormwater.
The final mile
Using a parking facility as an asset only for cars can be limiting. As other modes of mobility such as micromobility vehicles (e-scooters or e-bikes) surge in popularity, parking facilities can be left behind. New micromobility modes for the final mile (or inner city) of transportation can reduce transportation-related emissions and help create healthy and livable streets. But what may be less apparent is the potential they offer to parking facilities for diversified business potential.
The multimodal approach of smart mobility is about making the movement of people and goods more efficient and more flexible. This means acknowledging that a vehicle may not be the best way to get from point A to B. Therefore, it is becoming increasingly important to have different transportation options (whether it be e-scooters, bikes or car sharing) to meet the needs of changing mobility behavior. These hubs can offer parking, storage and charging for scooters and bicycles, as well as share programs.
Some have argued that the micromobility trend is the next big trend in parking. Adding these types of micromobility hubs into parking facilities can attract new customers, deliver more value and create revenue opportunities to lease space for co-located services that offer these amenities. It is about bringing more people and business into the garage, while encouraging more sustainable travel.
The Green Parking Revolution is here
This is an exciting time in the parking industry. Dramatic improvements in infrastructure, energy efficiency, smart technologies and micromobility options are paving the way for more sustainable practices. It is a tremendous opportunity to transform the negative perception of parking into one that fosters a greener future. With a holistic approach to green initiatives, parking facilities can do their part to help protect people and the planet, without sacrificing profits.
About the author: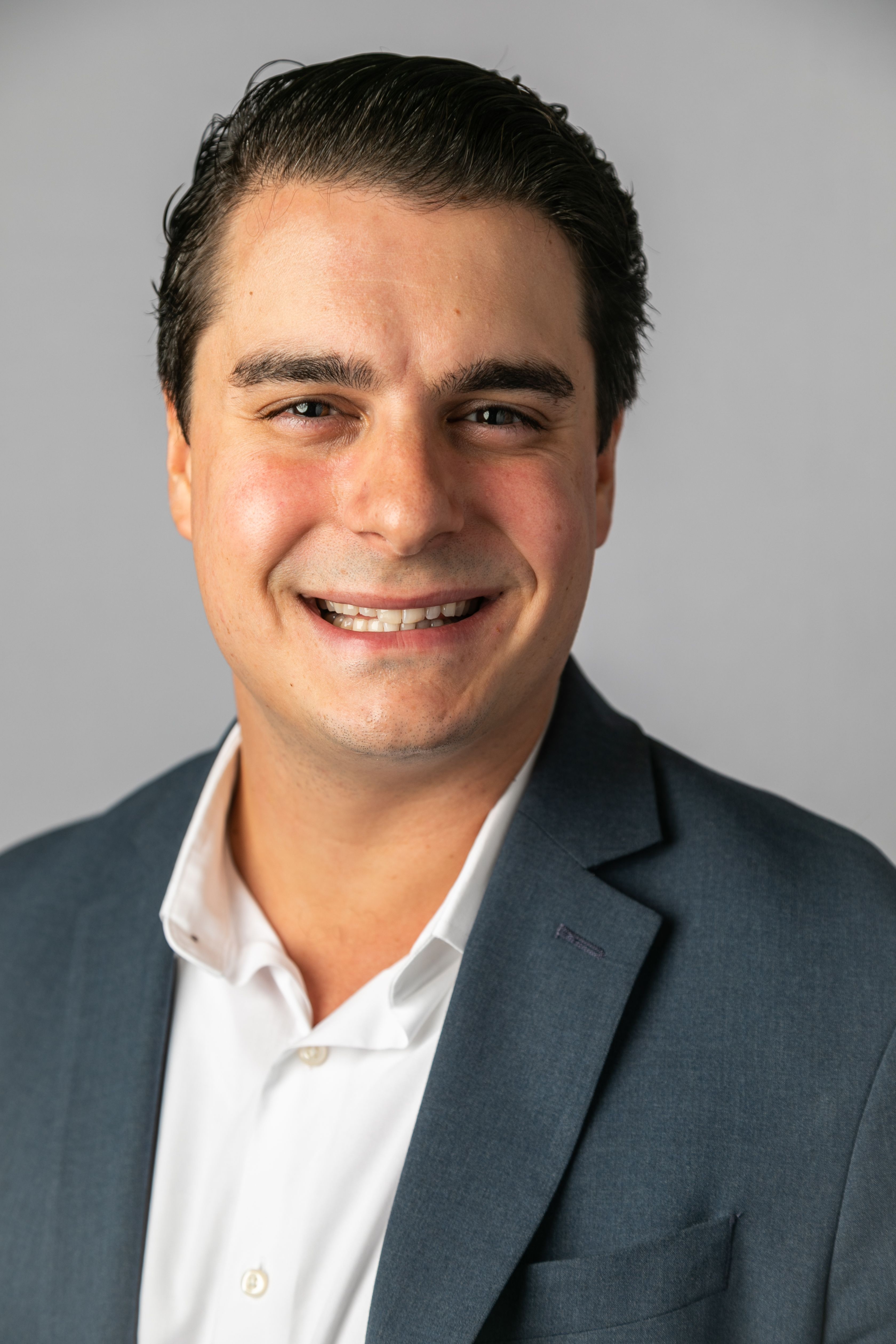 Justin Monteleone brings nearly a decade of transportation and sales leadership to ABM. As ABM's business development manager in the Southern California region, he works closely with his clients to develop a parking/mobility program that fits the unique requirements of each project. Working from the ground up, he oversees the entire development process while staying in tune with the intricacies of each project. Monteleone has also worked extensively with several parking and transportation companies across various markets, including parking, shuttle, ridesharing and mobility. With this knowledge, he finds and develops innovative transportation/mobility solutions based on the needs of each client. In 2022, he was awarded the National Parking Association's (NPA) 40 Under 40. He also holds the Certified Parking Professional (CPP) certification.