by Matt Herr, Trojan Battery's senior product manager for Motive — Facilities maintenance and cleaning managers need help with increasing workloads, rising wages, and high turnover. If you are among them, you don't need to add battery glitches to that list.
Whether you rent or own your equipment, you need maintenance-free, affordable batteries that deliver long life and overcome the limits of standard AGM technology.
Here's the problem. Although standard AGM batteries are maintenance-free, they should not be operated at depths of discharge below 60% in most applications.  Further, they are not designed for opportunity charging because cycle life is decreased over time if this is done repeatedly.
If these batteries are not fully charged after each use — which often happens on busy work sites — they experience corrosion, sulfation, and early failure. Indeed, they may deliver shorter-than-expected life because of the harm occurring in a partial charge state (PSoC).
AGM technology evolves to overcome these obstacles
Some manufacturers, including Trojan, now offer new premium AGM batteries with carbon additives that solve those problems. These maintenance-free batteries expand the boundaries of standard AGM technology. They dramatically improve cycle life, reduce downtime and replacement costs, and streamline productivity.
The batteries are a safe energy-storage solution based on proven AGM technology.
They can charge faster than standard AGM and accept opportunity charging, allowing round-the-clock operations if needed. And they are non-spillable, making them an excellent choice for sensitive applications in hospitals, schools, and airports.
Tips for maximizing your investment
But these premium batteries differ in performance and longevity, so do your due diligence before buying AGM batteries with carbon additives.
Look for a battery that offers up to 3x the cycle life of a standard AGM. Most of these batteries claim to deliver only 2x the cycle life of standard AGM.
Make sure the battery is designed for robust performance in extreme conditions and temperatures ranging from -40° F to 160° F (-40° C to 71° C).
Ask if the battery has been tested to withstand long-term PSoC, again and again, to ensure superior performance.
You'll also want a battery designed and manufactured to absorb vibrations and shock for true motive applications and is covered by a three-year warranty. These factors can indicate the build quality of the battery.
If you want a long-lasting battery without the higher price tag of lithium-ion, consider this advanced AGM technology. It is maintenance-free, like VRLA technology, and does not require a new charger.
With careful buying, premium AGM Batteries with carbon additives can be a good choice for facilities managers who are cost conscious, need to maintain performance in extremely cold or hot temperatures, need opportunity charging, and keep their equipment for three to five years and want to use the same battery during that time.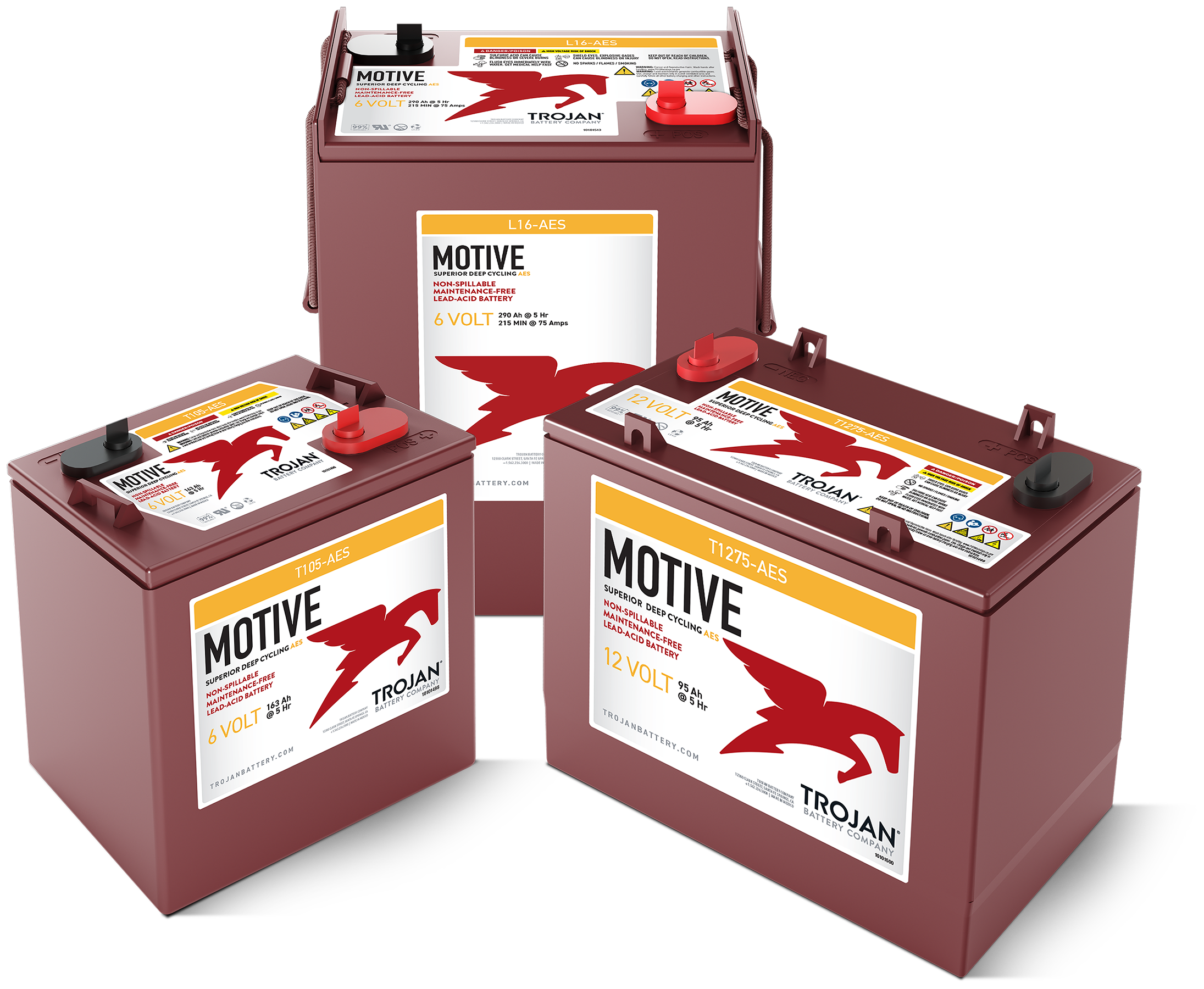 Trojan's AES Battery escalates these applications:
Floor Care
Access Equipment
Golf, Personal Transportation, and Utility Vehicles
Renewable Energy
Learn more about Trojan's AES Battery or find your local Trojan Dealer or Distributor.
See the AES Battery in Action.
About the Author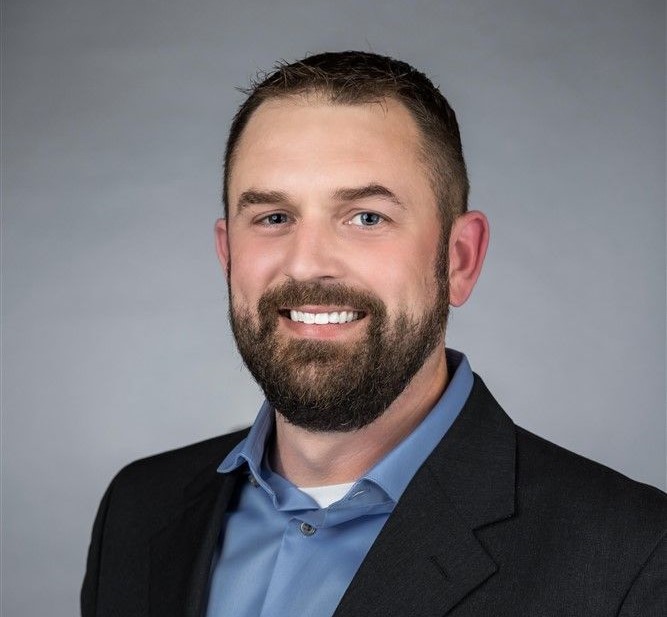 Matt Herr, Trojan Battery's product manager – Motive, was instrumental in the launch of Trojan's AES Battery. Herr has nine years of product management experience working with facilities and cleaning professionals. He is dedicated to understanding buyers' needs and helping Trojan meet them with pioneering products and services. Herr earned an MBA from the University of St. Thomas.