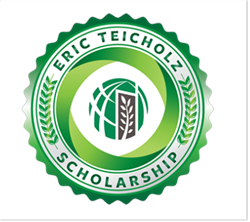 by Johann Nacario — May 20, 2022 — The nonprofit IFMA Foundation has just announced that it is accepting applications for the Eric Teicholz Sustainability Facility Professional Scholarship until July 15, 2022. The IFMA Foundation was established in 1990 as a nonprofit research and education corporation and a separate entity from the International Facility Management Association (IFMA), The Eric Teicholz SFP Scholarship is open to young professionals with a demonstrated financial need who are currently working in facility management (FM) or a related field and are interested in attaining a specialty credential in sustainability. Additional selection criteria include diversity and the potential impact of the scholarship on the applicants and their environment.
IFMA's Sustainability Facility Professional credential is an assessment-based certificate program that teaches FMs to take a comprehensive approach to sustainability, focusing on data-driven analytics in managing the built environment. The Eric Teicholz SFP Scholarship covers SFP credential fees, taking the financial burden off professionals who want to earn recognition for their expertise in sustainable FM practices and make a positive impact on their organizations' economic, environmental and social bottom lines.
The Foundation is also accepting inquiries from organizations interested in participating in its Sustainability Facility Professional Scholarship Partner Program, which makes additional scholarships available and provides an opportunity for corporate sponsors to support a sustainable future. Partner organizations can opt to introduce a scholarship program in a topic area of their choosing or join an existing program, such as the SFP Partner Technology or Supply Chain Programs. Current corporate sponsors include Planon Corporation, Jones Lang LaSalle (JLL), SDI The Digital Supply Chain Company, and Jumbo Chains.
Sustainability skills will remain essential for facility managers in the foreseeable future and will increase the leadership potential for those with demonstrated expertise in maximizing efficiencies, streamlining building operations, and implementing projects that save money and positively impact the community, says the IFMA Foundation.
Eric Teicholz, IFMA Fellow, explained:
Through the establishment of this scholarship, I hope to create a legacy to support a future generation of facility managers in their study and mastery of climate science as it relates to the built environment. Skill sets taught in the SFP program result in a better understanding of climate change and how buildings can be managed to reduce negative environmental impact.
Eric Teicholz, IFMA Fellow, is president and founder of Graphic Systems, Inc., a firm specializing in facility management and real estate automation consulting. Teicholz graduated with a master's degree in architecture from the Graduate School of Design at Harvard University, where he later became an Associate Professor and the Associate Director of the university's largest R+D facility, the Laboratory for Computer Graphics and Spatial Analysis. He also is the author/editor of 17 books related to FM, CAFM/IWMS and GIS technology. Teicholz was awarded the U.S. Navy's Superior Public Service Award by the Secretary of the Navy under President George W. Bush for his participation on a blue-ribbon FM panel defining the future strategy for naval shore facilities.
Scholarship applications are due by July 15, 2022. Applicants can check and learn more about eligibility and the selection process on the IFMA Foundation website. The online application takes about 60 minutes to complete.
Companies/organizations interesting in the SFP Partner Program are asked to contact Eric Teicholz at teicholz@graphicsystems.biz.