by Brianna Crandall — May 31, 2022 — The U.S. Department of Energy's (DOE) Cybersecurity Manufacturing Innovation Institute (CyManII) has just released its first Public Roadmap, which details a five-year plan for the Institute's activities, priorities, and initiatives for a robust transformation of U.S. manufacturing. Housed at the University of Texas at San Antonio, CyManII supports early-stage research and development (R&D) to improve the competitiveness of American manufacturing, secure supply chains, and bolster energy efficiency and cybersecurity in manufacturing.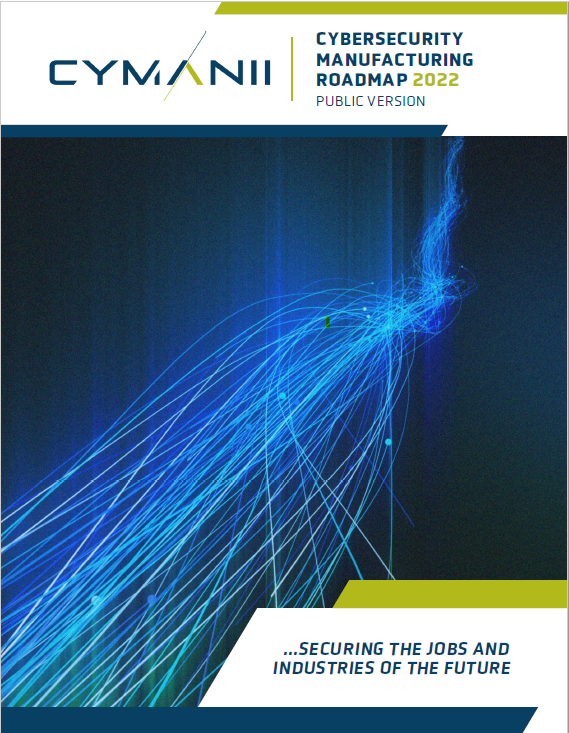 Kelly Speakes-Backman, Principal Deputy Assistant Secretary for Energy Efficiency and Renewable Energy, stated:
CyManII is charting an aggressive course to a more secure and prosperous manufacturing industry. The initiatives detailed in this Roadmap will ensure that our protective measures keep pace with advancements in automation, digitization, and a range of advanced manufacturing technologies, protecting our domestic manufacturing and our economy.
CyManII's Public Roadmap outlines a five-year vision for cybersecurity in U.S. manufacturing and the technical research required to achieve this security. The Public Roadmap also represents an invitation to CyManII's member-organizations, as well as the manufacturing sector at large, to collaborate in the secure deployment of advanced and energy-efficient manufacturing technologies while securing existing manufacturing operations and supply chains from cyber threats.
CyManII is funded by DOE's Advanced Manufacturing Office (AMO) and co-managed by the Office of Cybersecurity, Energy Security, and Emergency Response (CESER). The Institute's partners include four DOE National Laboratories, public and private universities, and private sector manufacturers in energy, defense and other critical industries.
CESER Director Puesh Kumar pointed out:
As industrial control systems become increasingly digitized, cybersecurity becomes even more important. CESER is enthusiastic about continuing to partner with CyManII on a number of national cybersecurity initiatives, including bringing more cybersecurity education to engineers and technicians under the National Cyber-Informed Engineering Strategy and appending cybersecurity content for control systems in national frameworks like MITRE's Common Weakness Enumeration. CyManII's expertise in these efforts continues to be invaluable.
CyManII's budget includes federal funding and private cost-share commitments. The sixth institute funded by AMO, CyManll is a part of Manufacturing USA, a network of federally funded institutes dedicated to improving American manufacturing competitiveness and promoting a robust and sustainable national manufacturing R&D infrastructure.
CyManII's Cybersecurity Manufacturing Roadmap 2022, Public Version is available on the group's website.