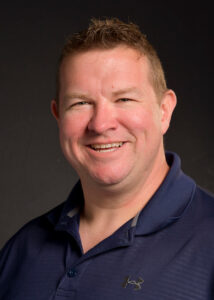 Like many facility managers, Richard Conohan, ProFM, CFM, AssocRICS, FMP, SFP, CRL, didn't begin his career intending to work in facility management. Instead, he found himself there as many do, by accident. Before beginning his current role as an Alliance Director at CBRE, Richard got his start as a security officer at a major shopping center. From there, he made connections with the maintenance team and began his journey into the FM profession.
"The operations supervisor at the time took a chance on a young me with no maintenance experience," Conohan said. "And with his support, my first steps towards being in an FM role were taken."
From there, Richard moved into the semiconductor industry as a building operator, which turned into a role as a Health, Safety and Environment manager before transitioning to CBRE as a senior facility manager, and finally to his current role as an Alliance Director at CBRE in the Energy, Oil & Gas sector.
Now in addition to his full-time job, Richard is putting his FM expertise and recent ProFM credential to good use educating fellow FMs through ProFM's Coached Self-Study program. The program is built on the recently revalidated ProFM Body of Knowledge, which spans 24 topics, including cybersecurity, collaboration and strategic business skills.
"I enjoy continuing education and striving to learn more and achieving credentials in our industry, so I jumped at the opportunity to achieve the ProFM credential," Conohan continued. "Each module in the program helped deepen my understanding of our business, and I found all the content to be relevant and very practical for us to apply."
Richard will be leading seven one-hour online sessions to help ProFMs in training work through their program, and he can't wait to share his real-life experience and examples, especially in the areas of environmental, health and safety, as well as communication.
"Although I'm excited to teach all the content, I think the areas I'm most excited to teach are EHS and communication," Conohan concluded.  "EHS because there is nothing more important in what we do than keeping people safe — ourselves, our teams, our clients and their customers.  Communication because it is one of, if not the most important skill to have in what we do.  The ability to effectively communicate internally and externally helps drive strong client relationships, outstanding results, and high employee engagement."
Richard's upcoming course kicks off March 30 and runs through June 22 on alternating Wednesdays. If you're interested in learning more, you can learn more about Richard's ProFM Credential here, or his upcoming Coached Self-Study course here.