Article courtesy of fnPrime — Facility managers are constantly looking for ways to optimize their buildings. Lean management helps managers eliminate the "wasteful tasks" from their operations, increase the value the department brings to the organization, and optimize overall operation efficiency.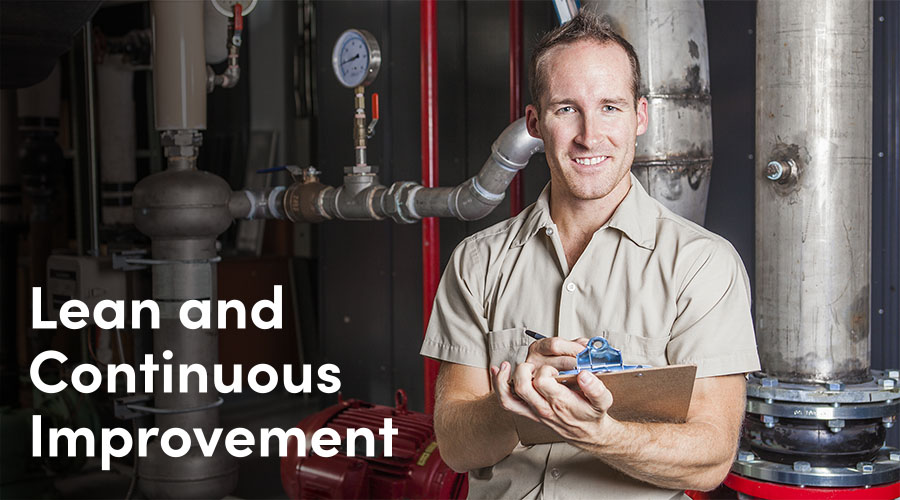 Darrell X. Rounds, EV Infrastructure Strategy Lead for North America General Motors Company, has implemented Lean principles at his facility to great results. In this video, Rounds explains the Lean principle Continuous Improvement.
Small, ongoing, positive changes can reap major improvements. This starts by establishing a business plan and teaching employees to execute that plan. However, obstacles will arise, so employees need to be able to countermeasure the challenges and improve the plan.
Here's a preview of the video:
Everybody has a plan until they get "punched in the face." I think Murphy's Law says if anything can go wrong it will, or it can go wrong. But regardless, if you have a plan and you have a mechanism to course correct, which the Plan-Do-Check-Act cycle was designed to do, then adjustments can be made so that you can continue to achieve success.

In our industry, you know, nine times out of 10, we're going to get "punched in the face," because, I mean, anything can go wrong. But if you have buy-in from the people that are actually executing to the plan, and then you have a mechanism to actually share lessons learned…"
After watching the video, if you'd like to reach out to Darrell with questions, feel free to contact him via email.