Posted by Brianna Crandall — September 7, 2022 — The U.S. Department of Energy's (DOE's) Integrated Lighting Campaign (ILC) has just recognized 18 organizations for leading the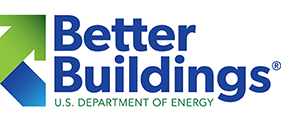 adoption of advanced lighting controls and integration of lighting with other building systems. This campaign is part of the Better Buildings Initiative and worked with these partners, as well as 20 recognized last year, to demonstrate that integrated lighting systems are enabling deeper energy savings in buildings and creating an enhanced user and occupant experience. Partners were recognized at the Illuminating Engineering Society (IES) annual conference.
DOE recognized the following organizations this year:
Recognized Participants
Association of General Contractors, Seattle, WA: This office building replaced legacy lighting to LED lighting with virtually all LLLC, allowing for 474,000 kWh annual savings from reduction in fixtures, high-end trim, and more efficient luminaires / use of controls.
Chicago Smart Lighting Program, Chicago, IL: The city undertook a massive streetlight modernization project, converting more than 280,000 High Pressure Sodium (HPS) streetlights to high-efficiency LED lights. Beyond improving the quality of nighttime visibility throughout the city, the project is expected to save taxpayers $100 million in electricity costs over the next decade.
Columbia University, Vagelos College of Physicians and Surgeons, New York, NY: This higher education facility upgraded to LED lighting with LLLC that allows for automatic dimming, customized light zones, and individual control rather than using a set lumen output throughout the space. The upgrade saves 919,000 kWh and $28,200 per year in maintenance costs.
Gabus Automotive, Gabus Auto Dealership Campus, Des Moines, IA: This auto dealership employs a motion activated outdoor lighting system for a campus of auto dealerships. The advanced sensors saved energy, improved safety/security, and reduced impact to the neighboring community from the lighting.
Holt Public Schools, Holt, MI: This K-12 school district installed nearly 10,000 LED luminaires and retrofit kits, almost 8,000 Bluetooth communicating devices and 9,000 lighting control devices. The installation helped deliver on the district's sustainability goals, saving 64% of the energy used by the previous fluorescent lighting system.
Home Innovation Research Labs, Inc., Upper Marlboro, MD: This research facility, which includes an administrative building and laboratory, retrofitted the lighting in their spaces with LED luminaires and LLLC with occupancy and daylight harvesting capabilities, saving 564,000 kWh and $4,500 on maintenance costs annually.
Missouri Slope, New Skilled Nursing Facility, Bismarck, ND: This long-term care provider installed LED lighting with sensors that include multiple technologies: passive infrared with motion detection, photocell for daylight harvesting, and a Bluetooth Low Energy (BLE) receiver that enables location of assets and personnel equipped with Bluetooth tags or badges.
MRA Group, Spring House Innovation Park, Lower Gwynedd Township, PA: This research campus installed exterior LED lighting, including parking lots, walking paths, and courtyard space, with wireless advanced controls that allows for detailed scheduling over 35 zones and dimming based on occupancy.
North Bakersfield Toyota, Bakersfield, CA: This auto dealership installed a network lighting control system in their parking lots and maintenance bays utilizing LLLC to control light levels to accommodate night-time working hours use as well as improve after-hours security.
Northwest Energy Efficiency Alliance, Portland, OR: NEEA headquarters is an office building with upgraded LED lighting with LLLC that includes color tuning to provide more comfortable lighting environment for occupants and wireless commissioning for easy installation.
Seed Capital, Phoenix, AZ: This mixed-use facility installed new LEDs and uses the lighting occupancy sensors to trigger an HVAC system reset to standby mode during unoccupied times, allowing the temperature in the room to rise to a pre-determined level, saving an estimated 120,000 kWh per year, in addition to about 85,500 kWh saved from the lighting upgrade.
the link, Ponte Vedra Beach, FL: This co-working facility employs a power-over-ethernet (PoE) lighting system that delivers lighting power density (LPD) less than 0.15 watts per square foot. The sensors provide temperature and motion data to the building management system which allows thermostat setpoints to be adjusted based on occupancy.
University of Vermont, College of Agriculture and Life Sciences, Burlington, VT: This greenhouse installed a control system that automates and monitors the HVAC and lighting, as well as the climate curtains, which provide shading and a thermal layer to reduce heating and cooling loads. The control system records and stores historical trend data, which is used to ensure systems maintain ideal conditions for plant health and energy efficiency.
Vertical Harvest Farms, Jackson, WY: This vertical farm is served by an integrated control system that manages horticultural lighting, HVAC, and watering processes that optimizes resource use, for example using a light sensor to operate the lights when needed and disable them when sunlight is sufficient to meet crop daily light integral (DLI) targets.
Yamaha Motor Corporation, Midwestern Distribution Center, Pleasant Prairie, WI: This distribution center implemented a wireless control network and commissioning software tools along with its lighting upgrade, which eases commissioning and retro-commissioning, as well as saving 250,000 kilowatt hours (kWh) annually.
Recognized Supporters
These organizations are recognized for their exemplary support and advocacy of the use of advanced lighting controls and technologies that facilitate integration of lighting with other building systems to improve efficiency and performance.
McWong International, Sacramento, CA
Puget Sound Energy, Bellevue, WA
Resource Innovation Institute, Portland, OR
The ILC is a collaboration between DesignLights Consortium (DLC), Illuminating Engineering Society (IES), the International Facility Management Association (IFMA), interNational Association of Lighting Management Companies (NALMCO), the Lighting Controls Association (LCA), U.S. General Services Administration (GSA), and the U.S. Department of Energy.
See the complete list of the 2022 Recognized Participants, along with links to their Partnering ILC Supporters, on the Integrated Lighting Campaign website, and visit the Better Buildings Solution Center website for more best practices.