by Jeff Muto — This article originally appeared in the March/April 2021 issue of FMJ
Most company leaders understand that their organizations are responsible for maintaining safe and healthy conditions in their workplaces while ensuring their workforce adheres to safe practices in the performance of their work both on and off the jobsite. But it bears reminding that this responsibility spans the length of a company's supply chain, including third-party contractors and vendors.
Managing risk across the entire operation is new territory for many firms. In 2019, half of respondents to a survey of supply chain organizations indicated that they lacked an efficient means of assessing the safety record and compliance histories of firms under consideration for hiring as contractors or subcontractors. This common and avoidable blind spot in vendor selection exposes firms to a host of risks that can lead to injuries, productivity loss, or damage to property, the company's reputation and its bottom line.
The world has grown more conscious of safety risks and liabilities. COVID-19 has caused companies reconsider their approaches to occupational safety and health, and to adopt new measures to protect their workers and communities. There is a growing need to ensure third parties comply with the larger organization's health and safety rules and standards, and a realization that regulators will hold the company accountable for risk management contractors and subcontractors as well as direct employees.
Managers attempting to update their company's risk mitigation programs to reflect constantly evolving regulations may feel overwhelmed, particularly when dealing with remote projects and complex or global supply chains. This has been further complicated by supply chain disruptions  due to government-mandated lockdowns, temporary and permanent business closures, tariffs, and trade restrictions. At a time when risk is high and assessment is critical, supply chain managers are expected to increase flexibility to maintain the flow of goods and services by rapidly replacing sidelined vendors and suppliers.
Now more than ever, businesses need an efficient solution to mitigate supply chain risk to address three key pain points:
A solution must enable them to be thorough and systematic in evaluating the safety qualifications of potential contractors and subcontractors before they are hired (a vendor safety prequalification program).
It must ensure the entire workforce, at all locations, is up to date on required insurance, training and certifications needed.
It must allow flexibility to adjust with changing conditions and the organization's growth.
To optimize their management of risk throughout the supply chain, business leaders should ask five questions to maximize the effectiveness of the solution. These answers will vary by company, industry, and geography, and will help define the requirements and capabilities the organization needs in either an outsourced platform or one developed inhouse.
How are we ensuring the safety of our workers, operations and supply chain? The starting point to establish or improve any occupational safety and health program is an assessment of current standards and practices. What government and industry regulations govern the business? What are the safety measures required for each activity and at each location? Be sure to include unique circumstances that may relate to service lines, production facilities or other locations and processes. It may take some time to fully answer this first question. The complexity of today's global supply chains has increased with pandemic concerns, which has spurred industries and communities to integrate new safeguards and protocols into existing risk management practices. New standards communicated from public health authorities, industry associations and other sources may have been adopted within the organization but could be at scattered locations or in siloed business units. Now is the time to bring together and organize all these piecemeal risk mitigation activities into a centralized, coordinated risk management program. When brought together and updated, these safety measures will form a comprehensive body of information that will guide risk management from leadership down to the worker level. Team members will be able to rely on this single resource as the company's definitive guide on every safety requirement. The right technology can help manage and organize this information and put it at a worker's fingertips, with everything from technical specifications for the placement of physical barriers around workstations to the latest guidance on how to sanitize surfaces and equipment.
How do we remain compliant with current regulations? The comprehensive risk management library or database developed in response to the previous question will be a valuable asset but will require regular updates to remain current. Rules and regulations evolve in response to a myriad of factors, including (yet hardly limited to) globalization, legislation, and new information related to health concerns. It is important for organizations to systematically monitor official channels (such as the Occupational Safety & Health Administration (OSHA) in the U.S.) for the latest guidance on protocols, training procedures, and processes required to ensure safe, compliant worksites. While some organizations rely on designated personnel to track and alert the company of regulatory changes, a supply chain risk management platform can provide automatic monitoring and alert the management or safety team when changes require adjustments to their existing programs or practices. Similarly, the solution can establish how the company monitors or receives updates from state and local health authorities, and how it incorporates those channels into the platform.
Have our contractors and vendors updated health and safety requirements in the wake of COVID-19? This is a reminder that compliance requires not just adherence by direct employees but also those third-party firms and contract workers in the supply chain. Because many of the rules and regulations in place today are new, it is advisable to ask contractors about recent adjustments to their practices, insurance and other safety provisions and confirm that they qualify and meet internal requirements and expectations. In any year, new health risks may force companies to revisit processes and procedures, adjust insurance coverage, restructure supply chains, and essentially rethink the way they do business. A risk mitigation program should include mechanisms to keep the organization's rules and regulations up to date, and continuously monitor for needed adjustments, including refresher training.
How will our program boost overall efficiency and smooth operations? In one sense, every accident, illness, or property loss averted through adherence to workplace rules is a risk-mitigation success. The high costs that can be a result of failing to comply with health and safety rules include injury, illness, or death, fines or court judgements, and damage to a company's reputation and business relationships. Risk and contractor management technology can reduce the opportunity for human error and automate key components of the program, such as organizing training schedules, monitoring insurance coverage and notifying managers of rule changes. The right solution will help to address multilevel risks and simplify the administrative burden while giving employees and third parties the systematic support they need to improve compliance across the entirety of the organization. Look for additional features that can boost efficiency or enhance safeguards. Vendor prequalification tools, for example, can offer the assurance that a firm under consideration for hiring is up to date on its insurance and training. Over time, the same software can capture vendor safety data for analysis and ongoing improvement.
Will our program cover us as we expand into new geographies and industries? Global supply chains are realigning. Companies are adjusting to new challenges, with many expanding their operations to retain competitive advantages and seize new opportunities. As an organization extends its footprint to new markets or crosses into other industries, its leaders must consider whether their risk management capabilities can grow with them.
The right risk management platform should be able to evolve and scale for growth, serving as an important partner. Some management platforms are backed by global networks of organizations and contractors, offering their services in multiple languages to help companies manage supply chain risks while expanding operations around the globe.
Today's dynamic supply chains call for robust risk management programs with the capacity to keep policies and procedures in sync with evolving regulations. They must coordinate and track training, insurance compliance and certifications for all positions including contract workers and vendors, and at multiple locations. Providers may combine risk-management software with services, such as training, expert advice, and analytics to further enhance their strategies.
Without the aid of a comprehensive plan or technology platform that is up to the task, risk management in a supply chain can quickly become overwhelming. But before investing in a new platform, companies should research their options and find the solution or provider best suited to their needs. The time and effort it takes to establish and optimize a risk management platform is an investment that will pay off in the form of a safer workplace for everyone, from employees to third-party contractors and vendors.
About the Author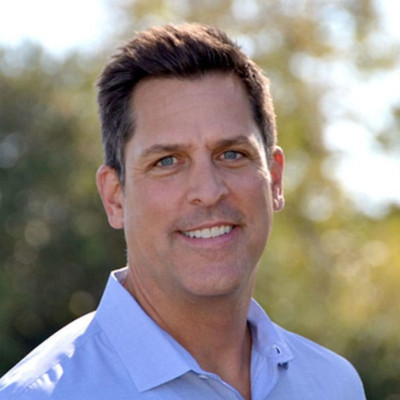 Jeff Muto is the chief marketing and strategy officer for Veriforce, a global supply chain and risk management solution provider. In his role he leads all marketing functions and shapes near- and long-term growth strategies. Muto has 24 years of experience in product marketing, product management, corporate and brand marketing, strategic alliances, and global expansion strategies. Muto earned his Bachelor of Science degree from the Marshall School of Business at the University of Southern California.