by Ellen Keable and Andie Moeder, Jacobs Performance Strategies — November 2019 —  Today more than ever, facilities managers (FMs) are balancing customer service, C-suite expectations and costs. The good news is that as incorporation of data and automation free up monotonous tasks, demand for more human centric skills will increase. "The new smart will be determined not by what or how you know but by the quality of your thinking, listening, relating, collaborating, and learning. Quantity is replaced by quality. And that shift will enable us to focus on the hard work of taking our cognitive and emotional skills to a much higher level." Ed Hess, Harvard Business Review 2017.
Drivers of workplace change
When we listen to what our clients consistently tell us, there are five repeating themes:
1.      Uncertainty and need for agility
According to research on future trends by Professor Richard Foster at Yale and Innosight, half of the organizations on the S&P 500 index will be replaced by new, younger companies over the next decade. Jacobs has also seen this uncertainty with our clients.  In this day of disruptors, mergers/acquisitions and international trade wars, most organizations are unable to forecast more than two years out. To compound this, we are seeing employment mirror cloud computing with de-centralized organizational structures that can incorporate gig workers in remote locations. (See "Clouding the Workforce".) Shifting dynamics lead to an inherent conflict as organization try to forecast space needs. Corporate Real Estate (CRE) requires a seven to 10-year life cycle due to lease drivers and capital improvement budgets.  Historical processes are not facile enough to support how business is getting done today, causing demand for agile solutions and multifunctionality of space to allow organizations to pivot in uncertain futures.
2.      Space ownership/ workspace as a service
Recent changes to accounting standards have influenced how companies are strategically balancing their facilities, with new parameters for owning vs. leasing. Additionally, the rise of "workplace as a service" providers (e.g., co-working spaces) provide flexible lease solutions and defined cost models. These influences require new ways of providing work space that are much different than traditional structures. At the same time many organizations are outsourcing facilities to service providers or outsourcing the space itself, changing the entire reporting and decision-making structure for FMs to navigate.
3.      Human capital / Demand for talent
Unemployment is at the lowest levels in over 50 years, and the demand for the best and brightest talent has reached a fervour. The pendulum has swung from decisions based on executive directive to a focus on the end user input. Relocation options for organizations are influenced by not just the commute patterns, but also what amenities are attractive to the employees and what a new building / neighbourhood will provide. For example, one organization that we worked with signed a lease because it had indoor bike storage. The challenging commuting options made this a prime amenity to the organization's staff. Obviously, what hits the "hot button" for each organization will be as unique as each organizational culture, but the point remains that end user satisfaction has never been more important. This has even resulted in changes to how facility teams are staffed.  Concierge/community managers have now replaced the receptionist. 24/7 responsiveness and office support "apps" meet the demand for an "always on" organizational culture.
4.      C-Suite expectations
As business leaders recognize workplace impacts on the business and see success in lean innovation, expectations for FM are also at high levels. Executive expectations drive lean engineering to focus on what matters most for people and eliminate cost through waste reduction.  Outsourcing space and operations, and competition to provide exceptional workplace experience will continue to increase and shape delivery and management.
5.      Cost drivers – Doing more with less
At the same time, FMs are competing with other priorities for capital including (but not limited to) technology, new staff salaries, research and development, etc. Companies are asking facilities to do more with less – and FMs must get creative on how to balance the budget more effectively while at the same time increasing satisfaction/services/impact.
What this means for the space you manage
The processes used to create and manage space are changing – as well as the nature of the space itself.
Sustainable
Sustainable design addresses facilities goals to meet people's work needs, support the environment and reduce costs.  Innovation using activity-based workplace increases space effectiveness and provides staff with more control over where and how they work. Monitoring space use and effectiveness provide data for continuous improvement. FMs can experiment with different space types and services to fine-tune space, furniture and services to what people need most – and reduce what doesn't work. Activity-based working often results in a smaller space footprint, with reduced energy and space serving costs.  Flexible work arrangements reduce commuting when people choose to work from home one to two days a week which also reduces their carbon footprint – with benefits to well-being, job satisfaction, and retention.
While there may be less space for the FM to manage, it is much more multifaceted. The workplace may have as many people, a broader range of places, and wider services to coordinate. As people can choose from a network of places and services, agility to meet changing demands across different supply chains demands connected coordination. Expect changes in what people do at work, what they need from the workplace, what they ask from you, and how you deliver.
Office as a meeting ground
Meeting people face to face goes a long way to build relationships and trust which carry over into effective virtual working. Technology advances for project work and information sharing continue to improve but have not completely replaced human contact. Places for virtual teams to come together to build trust, connect and advance work together face to face at key project points are critical to advance innovation, retain high performers, and sustain personal connections. The office should be a center of gravity for organizational culture.
Changing business processes and relationships fundamentally affect how and where we connect with each other. The value of the office as a meeting ground is paramount. Dynamic co-working spaces, with varied settings, display, and technology for clients, partners, colleagues, and competitors to interact and create are now a standard (if not dominant) element in many corporate office spaces.  We need purpose-built spaces for different sizes and types of group work, with the right technology, supplies, and services. Design and management of meeting space to provide the right experience for connection and collaboration is very important, without disturbing places for concentration and individual work.
The open office backlash
There has been a lot of buzz lately about the effectiveness of open office design. Promoting informal, impromptu collaboration has been a driver to design more open and informal office space. This type of work space when not considering unique work needs and work styles can impact the amount and quality of interaction from vibrant to silent. Office space itself cannot make people interact. People will go to great lengths to control availability and modes of communication in any type of office spaces. Influencing factors are the nature of the work, teams, office culture, and how well people can concentrate when they need to. Providing places to concentrate and controls over acoustic and visual distractions need to be addressed with work setting choices and an equitable system for access to privacy when needed. Work environments today are living ecosystems which require flexible design solutions for frequent change. Monitoring, pilot space experiments and measurement provide insights to fine-tune space for different types of teamwork.
Density has reached a tipping point
Reductions in individual workspace sizes, open office planning, and design efficiency have steadily densified office space. Jacobs' benchmarking data revealed that space reductions have started to plateau. Our research on U.S. facilities found we are reaching a tipping point in office space density, beyond which further reductions may be unliveable (Liveable Density Research Report, Jacobs, 2018).  There is a perception of crowding when people do not have enough personal space, when there is too much sensory stimulation, and when they cannot control others' access to us.  Feeling crowded produces stress, affecting focus, performance, engagement, and well-being.  Providing adequate personal space in all work settings, individual control, physical boundaries and social norms for interaction and interruptions are very essential.  FMs should be advocates for healthy workplace experiences, including limits to densification and considerate space use protocols.
Tents and pyramids (Spoiler: we need both!)
Similar to how retail uses temporary pop-up stores ("tents") with iconic flagship locations ("pyramids"), corporate real estate is shifting to a mix of spaces for changing workforce and business needs. Corporate office portfolios need both temporary, agile spaces places and stable, branded structures to bring the foundation of the company together.
Agile workspaces enable experimentation to scale up (and shut down) when necessary with flexible leasing, design, services, and furnishing.  However, branded home base corporate offices are still important and will be purpose built for connection and corporate identity and use by visitors, project teams, and headquarters management.  Facilities will need to manage virtual, agile, and longer-term assets in an integrated portfolio of different space types to serve diverse and changing workforce needs.
In years past, FMs would work with architects to determine bespoke solutions for each business group. Today, organizations are turning instead to parametric solutions, where support spaces are scaled by headcount or work seat (Example: 1 small conference room for every 15 employees/workseat). Additionally, a modular approach to planning where space types are the same size and dimensions (i.e. office and small conference rooms are interchangeable) create a platform to allow organizations to morph and change as the organizations develop over time. This approach has helped many organizations to better plan for unknown future conditions. Parametric planning guidelines impact all types of workplaces.
Measuring what we value – Data empowered innovation
Performance measurement of facilities systems have moved past the traditional methods of facility uptime, facility performance, costs, and ticket management. Today, they include user experience and focus on how well the workplace supports people's ability to do their best work. Methods of getting this information include surveys, behavior sensors, and analysis of business performance data from HR, IT, and leadership as well as FM. Advanced human performance measurement and tracking are essential for robust cost-benefit modelling that address environmental, human, and business impacts of change.
To simplify all this information, many FMs are incorporating dashboard and reporting systems to include user experience and behaviour metrics such as space utilization data, AV and IT related downtime, hot/cold calls, health claims, and downtime.
Social media also is providing FM new tools to consider. External feedback on sites like Best Places to Work, Glassdoor and LinkedIn, provide 3rd party unfiltered input. There can be some concern using these sites, because there is no way to control true 3rd party information. However, savvy FMs know that it's better to be aware and address items that may come up rather than ignore them. HR and leadership also have a large role in relating user experience of space and behaviour metrics to team performance, employee engagement and well-being. Interpretation of these data should provide a constant improvement loop for workplace standards, design experimentation, and service models.
Managing the future workplace – What you need to do
The short answer: Don't expect things to settle down! While there may be short periods of "business as usual" this will be the exception instead of the rule in this world of disruptors, mergers/acquisitions and user experience. Expect to be challenged by ambitious workplace design, leasing, and provisioning experiments that take advantage of different workplace design models AND data gathering about what works and what doesn't to support performance and talent retention.
Evolution from space manager to experience coordinator
Expectations around the service and function of a facility manager are evolving – new considerations include the question "how can I delight the talent?".  It's a new paradigm of opportunity, and there is no magic answer to solve all the challenges. While there are many tactical solutions to consider (concierge in lieu of receptionist, inclusion of employee experience coordinators, etc.), the real impact lies in strategic solutions with tighter integration of internal teams (HR, IT, admin, and leadership).
Finally, even with all this information and processes it's important to remember that nothing beats looking someone in the eye and sharing a cup of coffee to learn what's on their minds.
About the authors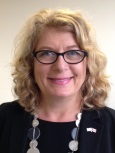 Ellen Keable, Assoc. AIA, Prosci®, CCMPTM  leads change management and research for Jacobs Workplace Performance Strategies, bringing 30 years of experience as an architect and social scientist focused on people side of change.  Ellen's work addresses innovation, mobility, performance and wellness in the context of space effectiveness and efficiency. She specializes in environment-behavior research, including the effects of space density, choice and control on engagement and well-being. Prior to Jacobs, she was Vice President with Michael Brill at BOSTI Associates, a workplace research and consulting think-tank.

Andie Moeder, WELL AP is a Director of Interiors for Jacobs' New York City Office. As a Workplace Strategist and Change Management Specialist, Andie works to curate workplace experiences for customers and employees while optimizing spend and streamlining inefficiency. She helps organizations develop strategy and drive concepts to execution with deep expertise in providing strategic leadership. She does this by using defensible data points as well as cultural considerations to create holistic recommendations for the built environment. Andie's training in Six Sigma and LaMarsh Change Management solutions enables her to develop measurable results.