Posted by Janet Stroud — May 15, 2023 — The Independent Office Products & Furniture Dealers Association (IOPFDA), a Division of ISSA, has just announced an updated brand identity, including a new name and logo to reflect its expanded mission to encompass the entire independent office products and furniture industry.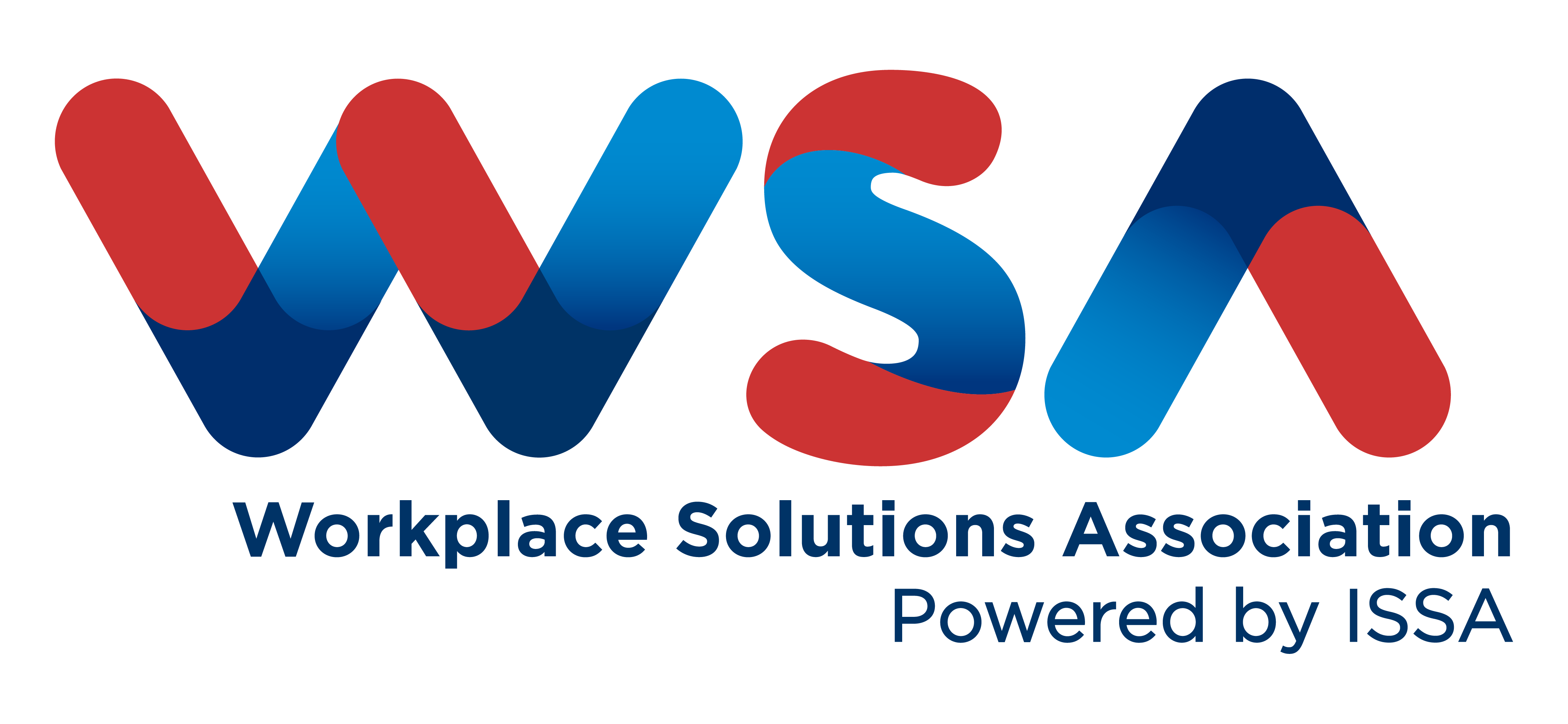 The association will now be known as the Workplace Solutions Association (WSA), Powered by ISSA. The enhanced brand identity will empower the association to attract suppliers and service providers to strengthen its influence and reach in the workplace solutions space.
Since its establishment in 1904, WSA has evolved through several name changes, including the National Office Products Alliance (NOPA) and Office Furniture Dealers Association (OFDA), before converging as IOPFDA in 2018. In 2020, IOPFDA merged with ISSA, the worldwide cleaning industry association, which now manages the organization.
WSA Executive Director Mike Tucker stated:
We are thrilled to announce the rebranding of our association to the Workplace Solutions Association. This change reflects our expanded mission to include all workplace solutions providers, and we believe that it will help us better serve our members and rally the industry as a whole.
WSA's new logo represents a fresh and contemporary look while retaining the essence of the association's identity through a similar color spectrum. The sleek design reflects the organization's commitment to progress and symbolizes its dedication to serving its members in the ever-evolving workplace solutions industry.
WSA provides the workplace solutions industry with education, impactful government advocacy, and networking opportunities. Members also receive a full suite of benefits, including discounted health insurance and event registration, and access to industry e-newsletters and articles to enhance their organization's productivity and bottom line.
The association represents the manufacturers, wholesalers, dealers, service providers, and manufacturer representatives, with more than 550 members across the workplace solutions channel. WSA offers opportunities for members to get involved in volunteer-based committees and work with other thought leaders to continually improve and advance the association.
For more information, visit the Workplace Solutions Association.
About ISSA
With more than 10,500 members — including distributors, manufacturers, manufacturer representatives, wholesalers, building service contractors, in-house service providers, residential cleaners, and associated service members — ISSA is a worldwide trade association for the cleaning industry.
The association is committed to changing the way the world views cleaning by providing its members with the business tools they need to promote cleaning as an investment in human health, the environment, and an improved bottom line. Headquartered in Rosemont, IL, USA, the association has regional offices in Milan, Italy; Whitby, Canada; Parramatta, Australia; Seoul, South Korea; and Shanghai, China. For more information, visit ISSA.