Posted by Johann Nacario — April 14, 2023 — ISSA Hygieia Network, an ISSA Charities signature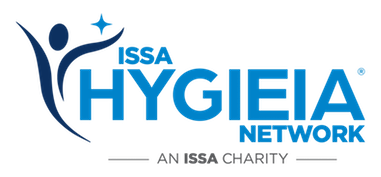 program dedicated to the advancement and retention of women in the cleaning industry, has launched a new platform of career resources. The ISSA Hygieia Network Career Academy is a new online learning portal that provides industry professionals with access to webinars, virtual conferences, and career programs designed to help them succeed in their career — all in one place.
The ISSA Hygieia Network Career Academy provides webinars to gain the confidence and skills needed to attain, keep, and grow in your career; virtual conferences led by industry professionals to learn about advancing leadership and building diverse teams; and the DePaul University Career Edge Certificate program, an on-demand, self-paced, three-module program focused on career planning and strategy. View all available courses here.
To join, visit ISSA Hygieia Network.