by Christopher Cayten — This article originally appeared in the November/December 2018 issue of FMJ
Buildings are responsible for nearly half (46 percent) of the country's carbon footprint and consume 75 percent of the country's electricity. Since the 1970s, environmental and energy efficiency industries and groups have worked tirelessly with the real estate sector to reduce energy use, save money and improve the environment. And it has worked. Since 2000, commercial buildings nationwide have reduced energy intensity by over 20 percent and buildings in New York City have lowered energy intensity by five percent since 2010.
The bulk of these reductions, however, come from investments made by landlords and owner-occupied buildings who have in-house operations teams dedicated to reducing energy and saving their organizations money. Most commercial tenants, however, have largely been absent from this energy efficiency renaissance. That is finally changing, and landlords are beginning to engage with tenants to reduce energy use with mutually beneficial results.
Commercial tenants consume on average 40 to 60 percent of the total energy used in large office buildings. Tenant equipment, operations and behavioral patterns have a significant impact on the overall performance, energy use and carbon footprint of the buildings they occupy. As a result, they represent a significant opportunity to reduce building-wide energy use, prolong equipment life and improve a building's overall performance in rankings like the Environmental Protection Agency's Energy Star Score that is published in many cities across the country. These energy reductions translate into substantial carbon footprint reductions that align with an organization's broader corporate sustainability goals.
Over the past 25 years, with the rapid expansion of technology, the number of energy-consuming devices in commercial tenant spaces has ballooned with powerful PCs, impressive AV equipment and even data centers within their offices that require 24 x 7 cooling. Many tenants have also installed dedicated HVAC systems to heat and cool their spaces without having to rely on landlord systems. As a result, tenants now consume a substantial portion of whole-building energy and some even operate like a "building within a building." In addition, recent advances in energy metering technology and the simultaneous drop in the cost of sensors have shed more light on this issue as more tenants are able to accurately measure the energy that they consume separately from the energy consumed by their landlords.
For many tenants, energy efficiency is a relatively new topic, and there are number of reasons for this, most stemming from a mere lack of information. For most organizations that lease their office space, operations and energy management are not a priority. They are focused, understandably, on running their primary business. As a result, most tenants do not have specialized in-house energy and operations staff to measure, manage and improve the efficiency of systems like lighting, HVAC and plug loads. Organizations typically have someone responsible for paying the utility bill, if there is one, but they may not know or have time to evaluate it or to know if they are using more or less energy than they could be. In addition, many tenants, even large ones, do not have a meter that measures the energy used by their space or receive their energy usage in a clear format on a regular basis.
Once clear data on energy use is collected, there is huge potential to find and eliminate energy waste. Some metering systems can measure not just monthly energy use, but energy use down to every minute and separate the energy used by lighting, cooling and plug loads to further identify savings opportunities. By comparing this data to historical trends or industry standards, or even other tenants in the same building, tenants can benchmark their performance and implement savings measures to equipment, controls and even staff behavior that can reduce energy use, save money and improve the environment.
For tenants who focus on energy efficiency, there are huge savings to be found. The financial leader BlackRock, working with CodeGreen Solutions in New York City, was able to reduce energy consumption by more than 40 percent in just four years, saving over US$300,000 per year at their New York City headquarters through upgrades to lighting, controls, motors, PC settings and data center upgrades.
In 2016, New York City pledged to reduce its carbon footprint by 80 percent by 2050 from 2005 levels. This ambitious goal will only be achieved with the involvement of the local business community and residents because the energy used by buildings constitutes almost 70 percent of the city's carbon footprint. This relatively high percentage (buildings constitute 40 percent of the national carbon footprint) is not because buildings in New York are more energy intensive than in other cities, but due to the widespread use of mass transit in the city, the carbon footprint of transportation is quite low, increasing the relative portion filled by buildings.
To catalyze energy reduction efforts across the city in various building types, the city created the NYC Carbon Challenge, a voluntary program that asks participants to pledge a 30 percent carbon reduction over a 10-year period. The first carbon challenge, launched back in 2008, focused on universities and hospitals and many of the participants have already exceeded their 30 percent reduction goals. There are now challenges for hotels, multi-family residential, and most recently, commercial landlords and tenants.
Since inception ten years ago, the challenge has achieved some very impressive results:
Challenge participants include 17 leading universities, 10 largest hospital organizations, 26 commercial firms, 12 commercial owners, 21 residential management firms and 18 hotels.
Carbon challenge participants constitute over 510 million square feet of space, which is 9 percent of the city's built square footage.
Challenge participants will reduce a projected 510,000 metric tons of carbon collectively.
In early 2017, the New York City Mayor's Office of Sustainability expanded the challenge and launched the Carbon Challenge for Commercial Owners and Tenants that challenged landlords and tenants to collaborate to achieve a 30 percent reduction in landlord, whole-building and tenant carbon footprints over 10 years. Over 58 million square feet of landlords and tenants have signed up for the challenge.
In addition to recognizing the energy reduction achievements of leading organizations across the city, one of the main goals of the carbon challenge is to bring these leaders together to share best practices, learn from each other and get feedback on the myriad energy efficiency programs administered by city, state and utility agencies. This forum of leading landlords and tenants have become a valuable resource for agencies that are trying to develop effective programs to support energy efficiency.
Through the carbon challenge, commercial landlords and tenants have been very involved with the groups that provide financial incentives for energy efficiency, including NYSERDA, ConEdison and the NY Green Bank. Representatives from these organizations share the latest programs and get invaluable feedback directly from the groups to which they cater. Tenants and landlords discuss what works best in these programs and identify any obstacles that may be hindering the adoption of certain programs.
The carbon challenge is also a great forum for participants to hear directly from the city about new and pending energy efficiency legislation that will impact them and a chance to weigh in with their own opinions. New York City has several local laws related to energy use in existing buildings, each with its own specific requirements, affected parties and deadlines, and almost all these laws impact commercial tenants. The first round of existing building energy efficiency laws was passed back in 2009, called the Greener Greater Buildings Plan, which put in place mandatory annual energy and water benchmarking, energy audits every ten years and lighting upgrades and submetering to be completed by 2025.
Of all the energy efficiency laws passed in New York City, the lighting and submetering requirements (NYC Local Law 88) will have the biggest direct impact on commercial tenants.  The law states that by 2025 all commercial buildings over 25,000 square feet must upgrade all interior lighting (including within tenant spaces) and must have electric submeters installed for every tenant over 5,000 square feet. This means that between now and 2025, landlords will need to work with their tenants to update the lighting in any tenant spaces that were built or last renovated before 2010 when the energy code went into effect. This is going to be a massive coordination effort by landlords and tenants and will hopefully lead to significant energy and cost savings for whoever pays the lighting bill.
The submetering portion of Local Law 88 does not include much detail on the technical requirements of the submetering hardware, and this uncertainty has fueled procrastination by building owners and tenants who have delayed submeter installation until more specifics are published.
To kickstart the technical discussion to fill in some of the gaps left open by LL88, the NYC Mayor's Office of Sustainability leveraged the knowledge and experience of the tenant and landlord participants. Challenge participants joined sub-committees to discuss details ranging from the submeter hardware requirements to the content and format of required monthly submeter reports. Findings were reported back to the larger participant groups and will be used by the city and city agencies in the further refinement of Local Law 88.
The carbon challenge program continues to be a great success in highlighting the energy reduction achievements of organizations across the city as well as soliciting input from these organizations in the development and refinement of energy laws that will have a huge impact on tenants and landlords alike. Cities around the country and the world should adopt similar programs to engage leading local organizations to reduce energy and to contribute to the policy development process.
Bio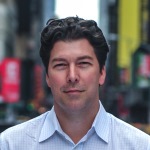 Mr. Cayten is a Principal at CodeGreen Solutions, a leading sustainability and energy efficiency consulting firm based in New York City. Mr. Cayten has more than 18 years of experience in sustainability consulting, architecture and development in commercial real estate in New York City and overseas. Mr. Cayten has vast experience creating and implementing sustainability initiatives for more than 300 million sf of commercial property around the U.S., including for some of the largest commercial portfolios in New York City. He has also worked closely with the New York City Mayor's Office to develop and analyze the impacts of some of the country's most aggressive energy efficiency regulations for buildings (The Greener, Greater Buildings Plan) and to identify a cost effective road map for all buildings in NYC to achieve "80×50" an 80 percent carbon footprint reduction by 2050. Mr. Cayten holds a master's degree from the Yale School of Architecture and has spoken on a number of panels regarding energy efficiency and energy efficiency legislation in New York, DC, and California. He is on the Advisory Council to the Climate Museum, a new museum being developed in NYC to engage the public on the environment and climate change. He is an active member of Urban Green (the New York City chapter of the US Green Building Council) and serves on the sustainability committees of BOMA-NY and REBNY as well as the board of ScaleAfrica, a non-profit which develops and builds schools in Africa.