by Cathy Pavick — This article originally appeared in the September/October 2021 issue of FMJ
In 2020, Keith Keating, senior director of global learning strategies at GP Strategies Corp., wrote an article on "the mindset of a lifelong learner," stating, "When you become a lifelong learner and focus on continual learning of new, in-demand skills, you claim the power to face the future of work successfully."
In today's highly competitive professional environment, one cannot simply get by on past training or a graduate degree earned 20, five or even two years ago and expect to be equipped to tackle the abruptness and range of today's challenges.
Not only must the contemporary and future workforces embrace the concept of lifelong learning, they must also accept it as the way forward if they wish to remain relevant throughout their entire career. Keating points out "the question then becomes not whether a robot or AI system will render you obsolete, but whether you will rise to the challenge of learning what it takes to stay relevant and employed."
One might contend that the past 18 months have been a global training exercise in preparing society for transformational changes in relation to climate change, rapid technological advances, health and wellness, diversity and inclusion and so much more. The rate of change can be overwhelming. How each individual prepares for these changes can have a profound impact on their future, the future of those around them and the future of humankind.
Become a lifelong learner
Alvin Toffler, regarded as one of the world's outstanding futurists, noted, "The illiterate of the 21st century will not be those who cannot read and write, but those who cannot learn, unlearn and relearn."
Although the concept of lifelong learning is not new, the level of importance has not been consistently adopted by learners. To bring it into context, Keating defines a lifelong learner as "someone who keeps acquiring new skills and capabilities well past their formal education years. It involves not only studying new topics but also developing an open-minded, positive attitude about the dynamic nature of the world."
He highlights five key elements for success on how to be a lifelong learner:
Develop a growth mindset
Take responsibility for your future
Discover and follow your passion
Be the linchpin
Stretch beyond your own (and your employer's) expectations
Being a lifelong learner requires a lifelong partner. This is where associations such as the International Facility Management Association (IFMA) play a valuable role. Because learning occurs in many different media and may be formal or informal, associations are in an ideal position to serve as the conduit to fulfilling their members' lifelong learning needs. As Keating noted, just understanding the five elements will not be enough if the individual "cannot apply effective methods to become the best type of lifelong learner. The process involves attitude adjustments and the kind of effort you may not be accustomed to. In the face of sweeping and swift changes throughout global industries, however, it gives you the best chance of remaining relevant."
IFMA has a number of opportunities to help FM professionals achieve the greatest amount of success, and most importantly, the ability to stay relevant in an ever-changing environment. It is important to remember this may require many of us to readjust our mindset in the days, months and years to come as it pertains to learning. As a lifelong partner, IFMA's goal is to ensure no matter where your career path may take you as a facility professional, IFMA will always be there to support you.
How to become a lifelong learner
Develop a growth mindset
Embrace challenges, change and critique on the way to learning goals. Accept that skill acquisition requires effort, that improvement is possible and that obstacles and others' success are not reasons to stop your progress.
For those open to embracing new challenges, IFMA encourages members to participate in the development of international standards. Technical Committee (TC) 267 was developed under the International Standards Organization (ISO) to create standardization in facility management. ISO is an independent, non-governmental network of national standards bodies of countries and provides an independent, neutral platform to industry experts for developing international voluntary consensus standards.
Standardization of the industry helps advance FM as a profession and demonstrates the key contributions of FM to the organizations they serve by supporting effective, efficient and sustainable operations. All participating countries have a National Standards Board (NSB). IFMA members in a participating or observing country who are involved with their local NSB, or are interested in learning more about how to become involved with a local NSB, are strongly encouraged to join IFMA's Standards Community on IFMA's Engage platform.
Additional standard activities include attending workshops offered at IFMA events, FMJ articles regarding standards development, following TC 267 via LinkedIn and responding to a call for workgroup participants.
Take responsibility for your future
When you own your decisions, actions and future results instead, you give yourself the power to make changes independent of whatever happened to you in years past or yesterday.
Lifelong learners seek out opportunities for their benefit and growth because they understand they have the power and responsibility to mold their progress.
"Claiming the Power" is within the hands of every learner. In a February 2020 U.S. Chamber of Commerce Foundation report on "Hiring in the Modern Talent Marketplace," respondents said:
There has been a lack of skilled talent among the available workforce in recent years. Nearly three-quarters (74 percent) of respondents agreed.
Employers and hiring managers are preparing for a world in which competencies — not degrees — are the most important factors when filling a job.
Respondents (78 percent) acknowledged the need to overhaul their hiring practices to make this shift to focus on competencies.
IFMA has been the global leader in identifying the competencies for the job role for more than 28 years by conducting periodic job task analyses to identify the necessary knowledge and skills. Pursuing the Certified Facility Manager® (CFM®) certification provides FMs validation of their ability to competently complete a job or task.
IFMA has two industry-leading certificate programs, the Facility Management Professional®(FMP®) and the Sustainability Facility Professional® (SFP®), providing core foundational knowledge for all facility professionals. In a September 2018 report by IFMA's Research and Benchmarking, 70 percent of organizations rate IFMA-credentialed employees as having statistically higher performance and the average IFMA credential results in more than a 40 percent increase in employee performance, further supporting the importance of lifelong learning.
In addition to credentials, IFMA continues to grow the course catalog in FM training to provide the greatest flexibility in adapting to individual learner needs. Recently released are seven eLearning core competency courses covering communications, real estate, performance and quality, risk management, sustainability, occupancy and human factors and facility information management and technology management. Each course provides the learner with continuing education units (CEUs) and a verified digital badge issued by IFMA.
Discover and follow your passion
If you do not have a passion for your current career position, figure out what your passion is, and then do what it takes to incorporate it into your life. What makes your career meaningful? What rewards do you or others receive that you can feel good about?
Passion fuels learning more than anything. Many FMs say they fell into the field by accident; however, passion for the job kept them there. That passion is often fueled by becoming an IFMA member and being involved with a local IFMA chapter. The success of many FMs can be tied to the hundreds of volunteers who work tirelessly to help each member reach their fullest professional potential. These volunteers drive regional education programming, fundraising to support the IFMA Foundation academic scholarship program, networking opportunities, local charitable events, mentoring and more.
Volunteering in a local chapter not only provides lifelong learners the opportunity to enhance a number of soft skills, it also fuels the passion of supporting future generations of facility professionals dedicated to advancing the profession. As a lifelong learner, strive to reach the level of an IFMA Fellow, the highest honor bestowed by the association for their unmatched knowledge of the profession.
Be the linchpin
Become a company or industry linchpin that holds everything together and keeps things moving in the right direction. Make yourself invaluable. Through lifelong learning and growth, you can create a personal brand that stands for dynamic need fulfillment. Proactive skill acquisition is an essential part of the learning, doing, unlearning and learning more lifecycle.
By nature, one could argue an FM is the linchpin within any organization. By staying on top of the latest industry trends, FM ensures the health and well-being of the occupants of the facility. IFMA events such as World Workplace and Facility Fusion provide educational activities that showcase the latest developments in the profession. Furthermore, live events create invaluable networking opportunities that lead to nuggets of knowledge that support continual learning.
Stretch beyond your own (and your employer's) expectations
Contentment is the enemy of success when things change so rapidly across the majority of industries. Courting positive stress in a controlled, beneficial way by taking a class, following tutorials and practicing new skills combats the harmful stress of trying to hang on to your job or find a new one when your abilities do not match expectations.
IFMA provides countless opportunities for FM professionals to push beyond their comfort zone. These opportunities further enhance one's skills that contribute to their relevancy. One could:
Participate in the Engage platform and provide input on a discussion item.
Join and actively participate in a chapter, council and/or community of practice.
Respond to the call for presentations for World Workplace or Facility Fusion on a trending topic in facility management.
Participate in the development of a research study by serving as a subject matter expert.
Author microunits of content that you are passionate about to complement existing courses.
Volunteer to review submissions to IFMA's Knowledge Library.
Volunteer with the IFMA Foundation.
Attend item writing training and develop items for the CFM Exam.
Pilot new courses and provide feedback to the development team.
Write an article for IFMA's FMJ.
Mentor those preparing to sit for the CFM.
The opportunities are vast. FMs who partner with their peers in IFMA have a treasure trove of knowledge and resources available to them whenever they are ready. By attaining credentials and continuing their education, FMs are positioning themselves to lead the industry today and the next generation of FMs for tomorrow.
About the Author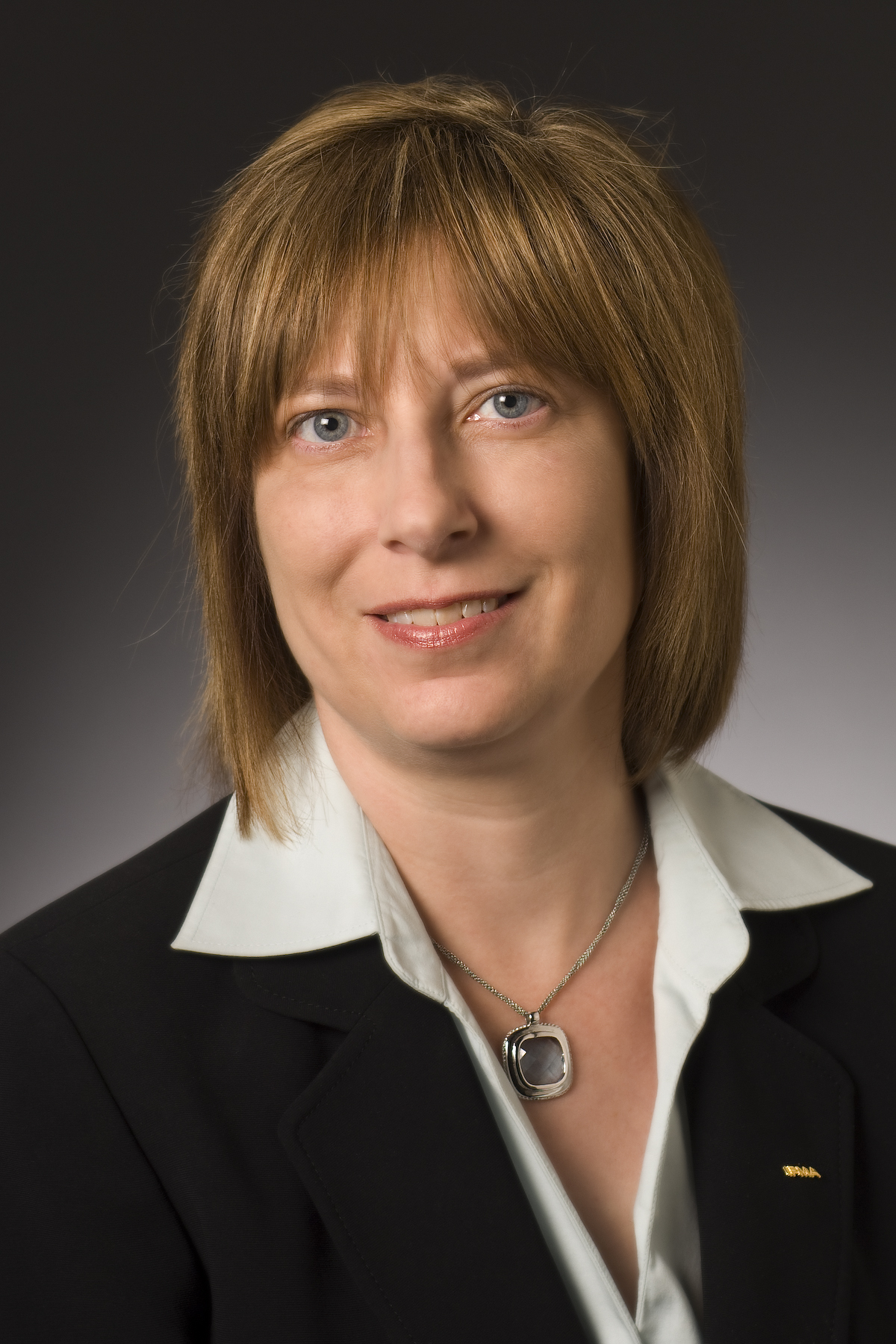 Cathy Pavick joined IFMA in 2008 and serves as the senior director of professional development. Through her vision and strategic leadership, she oversees the development and updates to IFMA's credentials and continuing education programs. In 2016, Pavick was awarded IFMA's Chair Citation for creating IFMA's quality educational programs and maintaining global accreditation standards. She graduated from Waynesburg University with a bachelor's degree in business administration and from Michigan State University with a master's in higher education administration.