by Brianna Crandall — May 27, 2022 — NAIOP, the Commercial Real Estate Development Association , has released a new on-demand course, Fundamentals of Adaptive Reuse. Learner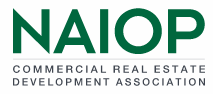 s will have the opportunity to gain an understanding of the adaptive reuse approach, methods for evaluating whether an adaptive reuse project is worth pursuing, crucial steps of the due diligence phase, the key players that make up an effective project team, and the funding available for financing these types of projects. The course explores each step in the adaptive reuse process, outlines common challenges and solutions, and evaluates diverse adaptive reuse projects through real-world case studies.
Course: Fundamentals of Adaptive Reuse
Course length: 3 hours/7 modules
Level: Introductory/Intermediate
Designed for: Developers, owners, investors and architects
Course access: Take up to 90 days to complete this course
Course modules include:
Introducing Adaptive Reuse
Evaluating an Adaptive Reuse Approach
Performing Due Diligence
Creating and Maintaining Partnerships
Understanding the Process
Financing the Project
Identifying Challenges and Solutions
Those interested in the Fundamentals of Adaptive Reuse course may register now on the NAIOP website.
The high-quality courses available through NAIOP's Center for Education cover all aspects of commercial real estate and include valuable insights from seasoned professionals who provide their real-world knowledge and expertise. The course catalog includes a range of course levels, from industry fundamentals for those new to the field to advanced content for experienced professionals.
Courses are online, self-paced and on-demand so that learners can participate on their own terms and fit education into even the busiest schedule. New courses are added each year to provide cutting-edge content on the most relevant topics to both members and nonmembers looking to build knowledge and advance their careers in commercial real estate.
NAIOP is an organization for developers, owners and related professionals in office, industrial, retail and mixed-use real estate. It comprises 20,000 members in North America. NAIOP advances responsible commercial real estate development and advocates for effective public policy.