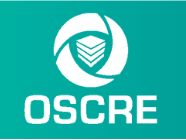 By Janet B. Stroud — August 25, 2023 — OSCRE International, a corporate member-based nonprofit organization focused on real estate data standards and effective data governance practice for the entire real estate asset life-cycle, has just opened its draft Energy Data Standard for industry review. Feedback is requested by September 25.

OSCRE has been collaborating with leading organizations for the past few months to build the  new energy data standard, which will be available with free and open access. The reporting and compliance are both supported through raw data, making reporting so much easier and more cost effective, explains OSCRE.
The workgroup has focused on developing a collaborative approach to data standards that address real estate's impact on the environment. The need for consistency, transparency, accuracy and exchange of data across platforms has accelerated as increasing regulatory oversight and responsible corporate stewardship become increasingly important. The workgroup members include investment managers, corporate owners and occupiers and the software developers, service providers and consultants who work with them.
The first group of standards that have been completed address energy data and are posted for public comment on the OSCRE website and available through September 25, along with supporting implementation resources.  Additionally, there are several pilot implementation projects underway that will provide insights into implementation during this timeframe.
OSCRE also has a webinar scheduled for September 14th from 11:00 AM – 12 noon Eastern Time to help review the standards and supporting materials for them. Registration is available online for the OSCRE's New Energy Data Standard: A Test Drive webinar.
The draft Energy Data Standard is now open for industry review (PDF file); OSCRE encourages your feedback by September 25 before the final version is published. Learn more at OSCRE.