by Jim Lane — This article originally appeared in the May/June 2023 issue of FMJ
Like any organization, facility management services teams are only as strong as their weakest link. For too many businesses, however, that link seems weaker than ever — or missing altogether. Why? It all comes down to talent, or the lack thereof.
There are more open positions in trades like HVAC, plumbing and electrical than there are people to fill them. For instance, recent statistics show that 39 percent of HVAC technician jobs are unfilled. Add to that the approximately 20,000 people leaving these jobs each year due to retirement or career change, and the industry may be looking at a shortage of 53 percent of open jobs by 2025.
This shortage of tradespeople is exacerbated by the fact that the talent some organizations have, and the candidates they find, are not always well-enough suited to delivering the high-quality services necessary for successful facilities management.
This type of industry risk has tremendous negative impacts on everything from equipment health and maintenance; to costs that spiral if systems break down and need to be fixed by specialty contractors or replaced sooner than anticipated; to the ability to retain tenants, who may balk at uncomfortable climates, plumbing breakdowns, and higher rent from more bill-back items in their lease contracts. With 76 percent of corporate employees preferring to work from home, and building occupancy hovering at about 50 percent, property owners — and facility executives — cannot afford unhappy tenants.
So how can FMs organizations address this talent gap? First, by pinpointing the characteristics of a strong FM worker and understanding today's generational talent gap. Then, by taking steps to attract more new people to the trades and improve on-the-job training.
Risk in the talent pool
Successful tradespeople have a set of core characteristics that make them well-suited to this industry. It is important to assess new candidates for these characteristics because, even with today's talent gap, hiring the wrong person can wreak more havoc than not filling a position.
Passion for the industry: People who care about their jobs and believe in the value their work delivers to others are more likely to excel. They are also much more engaged than those who are just in it for the paycheck.
When someone is interested in the work they are doing, it is easier to stay motivated and on task. They are also much more likely to seek out industry best practices and innovations to bring to the job, and to mentor others who can benefit from their knowledge and enthusiasm. People who love what they do are willing to dive into the depths of the job and, particularly in the trades, get their hands dirty.
Strong work ethic: Trade work is teamwork. It is also hard work. Everyone has a part to play in keeping equipment and systems running and minimizing downtime. Each person must be able to rely on one another, both for day-to-day maintenance as well as in unexpected situations, which HVAC, plumbing and electrical workers are likely to encounter.
Tradespeople with a strong work ethic are punctual and honest. They want to excel and are willing to go the extra mile, even when it means working before- and after-hours in the event of emergencies or when teammates do not show up. They have the persistence, tenacity and desire to keep pushing forward even when the going is tough and problems seem insurmountable.
Problem-solvers: At their heart, good tradespeople are problem-solvers. They enjoy, and are skilled at, figuring out how things work, why systems are not performing optimally, and how to fix them. They pay attention to the details and know how to identify anomalies. Without this characteristic, tradespeople are likely to stagnate in their growth and ultimately fail in their careers.
Technology-savvy: The trades are a manual profession, but they are getting more technology-dependent every day. HVAC, electrical and plumbing systems are being updated with technologies that enable faster troubleshooting, more robotics and automation, and data-driven analytics for better decision-making. Workers must be comfortable with, and embrace, technology. Otherwise, they — and their organizations — will fall behind. They will become less productive and may cause equipment to unnecessarily experience longer and more frequent breakdowns.
People skills: The trades are a business of technical skills. But they are also a customer service business. A worker who is not skilled at interpersonal communications can be an impediment to facility services.
Whether interacting with colleagues, supervisors, tenants, or vendors, employees should have a positive attitude, be approachable and cooperative, and be able to communicate clearly, concisely and professionally. Just as important, they must be good, active listeners, because they cannot help others if they do not fully understand what is needed.
Risk in the generation gap
There's a clear difference in skills and attitudes when it comes to newer workers and those who have more than 20 years of experience. It is important to recognize the difference and take steps to close the gap.
In HVAC, people over 40 years old make up 49 percent of technicians. In electrical and plumbing, they make up 55 percent. These people have gained significant knowledge over the years and often have spot-on instincts about how to handle a wide range of situations. They know what has worked in the past and are likely to rely on their tried-and-true methods and tools. If they have been successful for as long as they have, they are also typically good communicators and have a strong work ethic. However, they can be hesitant to try new approaches and tend to shy away from technology-based advancements such as robotics, field force automation, digital communications and workflow automation.
At the other end of the spectrum are Millennials and even some Gen Zers. In HVAC, 28 percent of technicians are 30-40 years old and just 23 percent are 20-30 years old. With electricians and plumbers, 27 percent are in the 30-40 year range and only 18 percent are in their 20s-30s. Many of these workers are very tech savvy and expect to use tech-driven systems in their work. They may even turn away from facility services organizations that do not take advantage of the latest innovations.
No one expects newer workers to have experience that is on par with more senior tradespeople. However, they are often handicapped from the start because many do not have the extensive education and apprenticeships that were available to older generations. Trade schools may teach HVAC theory, for instance, but not offer the robust curriculum and academic hours that were required in the past.
One encouraging sign is that many unions are bringing in new workers, including those who do not already have links to existing members, and tie their technical trades programs to community colleges where people can get associate degrees in facility management in addition to becoming a licensed tradesperson.
People in this age group also tend to have a different work ethic than older technicians. The quality and intensity of work ethic can vary from person to person and generation to generation. While it is important that increased considerations are now being made for work/life balance, unfortunately, there is no shortcut when it comes to garnering experience in the trades. Willingness to put in extra hours translates to increased knowledge, experience and mastery that are part and parcel of the job.
Two issues are clear from the above:
The need to bridge the skills and work ethic gap
Far more people are in the soon-to-retire bucket than in the new-to-the-profession, must-fill-the-shoes-of-veterans bucket.
Risk in cultural stereotypes
There is a common misperception that traditional college is the best route to success and a good paycheck. That is why high school guidance counselors, teachers and parents often steer students to colleges and universities instead of trades. So it is not surprising that 61.8 percent of graduates choose college whereas less than 16 percent enroll in a vocational or trade school even though 40 percent say they had considered doing so.
However, on the upside, 93 percent of parents now say they would support their child's choice to pursue a career in skilled trade.
Getting young people excited about, and hooked on, the trades is critical. With college education so costly and parents open to alternatives, now is a great time to aggressively promote the trades as a smart, fulfilling career. It is much more lucrative than many people realize. Plus, it is rewarding to see the immediate, positive impact your contribution has on teammates and tenants, and it can be very intellectually stimulating. As an added benefit, young workers will appreciate that when they own a home they will have the ability to make repairs themselves instead of having to hire a tradesperson, potentially saving thousands of dollars.
One way to attract new talent is to work closely with local vocational technical high schools, recruiting students as paid interns during the summers and winter/spring breaks or as part of a co-op program. Assign them mentors who can show them how fulfilling working hard can be and teach by example. Hire them right out of high school, give them apprenticeships and the education needed to pass their license exams.
Closing the gaps: Improving on-the-job training
The industry must focus on two things:
Making the veterans comfortable with using technology
Building successorship plans — growing the next generation of tradespeople and making them as good, if not better, at their jobs than the veterans
All workers must be trained on the latest technologies, and with advancements happening all the time, these trainings must be ongoing. Pay particular attention to older workers who may need more help to get up-to-speed on everything from how to use mobile devices during daily rounds to operating building automation systems with smart system technology.
Make sure to tailor training to people's individual needs and to what they will encounter every day on the job. Conducting assessment tests can help determine their strengths and enable managers to customize trainings to where skill deficiencies exist.
Communication skills should be a key component of every training program. Oral skills are critical when working with teammates on complex tasks, conveying issues to management, and dealing with tenants. Conflict resolution and situational skills are important, for instance, when speaking with tenants who are upset because a bathroom is not working, or the air-conditioning has not kicked in on an 80-degree day. Written skills are key for communicating with superiors, other departments, and vendors via email or text, and when noting explanations in work order management systems.
It takes a village
The talent gap is the biggest issue facing the FM industry. Closing the gap and filling the thousands of open positions with quality workers is critical and requires an all-hands effort. Every facility services organization and every FM worker must take on the role of recruiter to attract more people to the trades and ensure that everyone has the competencies they need to excel.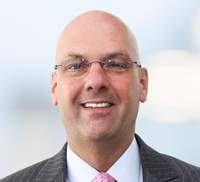 Jim Lane is a highly accomplished facilities management professional and business executive with more than 20 years of industry experience. He has a strong track record in ensuring compliance concerning industry regulations, safety procedures and policies. Lane began his career in the services industry in 1999 with Johnson Controls Inc. In 2004, he joined EMCOR Facilities Services Inc. where eventually he went on to lead their North American operations and became senior vice president and general manager. He has extensive expertise built on 24 years of cross-industry experience in areas ranging from life science/pharma, data centers, controls and energy management to complete facilities services and solutions. In 2018, he joined UG2 and is the senior vice president of operations and maintenance activities nationally.