Article submitted by ROAR
By Yasmine Mustafa, CEO and co-founder of ROAR — Hospitals are complex and multifaceted environments that require scores of professionals across various departments to manage operations, provide patient care and control costs while keeping everyone safe and healthy.
The role and contributions of the healthcare facility manager (FM) are often underappreciated due to the focus on clinical care providers.
According to the American Hospital Association, a healthcare facility manager oversees operations of a hospital or healthcare environment keeping the organization running smoothly. Facility managers and their departments are vital to the hospital or clinic's success by maintaining the physical environment that enables the clinical team to deliver superior care while providing patients with positive experiences.
Healthcare FMs are responsible for:
Maintaining the facility 
Conducting inspections and identifying areas that may need structural repairs or equipment that may need to be serviced is part of the facility condition assessment. Managers also hire and coordinate with construction teams, monitor the timeline and schedule around disruption. To maintain health and safety, they inspect patient treatment and waiting rooms as well as staff areas, maintaining mechanical functionality, air handling and sanitation. Healthcare environments also employ metrics around sustainability by monitoring water and energy consumption and creating effective waste management.
Enhancing the patient experience
From check-in to check-out, patients should have a positive experience that includes ease of navigation with accurate wayfinding, clean surfaces and spaces, superior air quality, accessible furniture and optimal lighting. FMs are key contributors to facility evaluations that determine the level of funding received and the ratings and rankings of a hospital based on patient reviews.
Reducing the risk of infection
It's very easy for germs to spread through hospitals and clinics. Hospital infection control managers and FMs develop and maintain programs to reduce the risk of infection to prevent patients from contracting a HAI.
Increasing efficiency
FMs are dedicated to operations' productivity by helping employees work efficiently because inefficiency hinders the patient experience and creates expenses. To boost efficiency, managers may implement software solutions offering real-time alerts and feedback. They may also assess existing systems and processes, looking for ways to make them better.
Ensuring compliance 
Healthcare businesses must maintain compliance with state and federal laws, including OSHA's safety regulations and HIPAA's patient privacy laws. Managers stay informed about the latest changes to these laws and share that information with their colleagues. By keeping everyone up to date, they prevent safety issues and potential legal challenges.
Not only do legal challenges create additional expenses for the business, but they also take facility managers and other staff away from their designated responsibilities.
Hospital leadership develops, implements, and executes policies that protect potential legal liabilities while ensuring patients receive the highest quality of care.
Increasing safety and security
Facility managers play a significant role in developing hospital security protocols and making sure they're followed by all staff, protecting everyone who uses the facility from violence or harm. A key concern is keeping hospital rooms secure to maintain patient safety.
In addition to proper protocols, wireless panic buttons can provide hospital staff with another layer of security. They are an efficient and discreet way to call for help in emergency situations, helping to improve overall security and response times, offering peace of mind to hospital staff, who may feel vulnerable in certain high-risk situations, such as dealing with violent patients or visitors.
Along with introducing safety and security protocols, the building management and security team should inspect the hospital or clinic regularly to ensure devices like fire alarms and CCTV systems are functioning correctly. They also should seek feedback from staff to identify areas where security can be strengthened and respond accordingly.
From managing day-to-day operations to providing security, healthcare facility managers contribute to success, productivity and profitability. They are crucial to the hospital's performance and provide everyone with a better experience.
About the author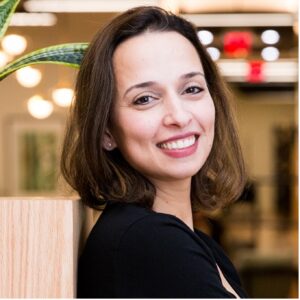 Yasmine Mustafa is the CEO and co-founder of ROAR, a technology company dedicated to cultivating safer hospitals and workplaces. The company's patented workplace panic button solution provides employees with one press of a button to protect anyone in the facility.